Review: Keen Terradora Waterproof Boot
Gear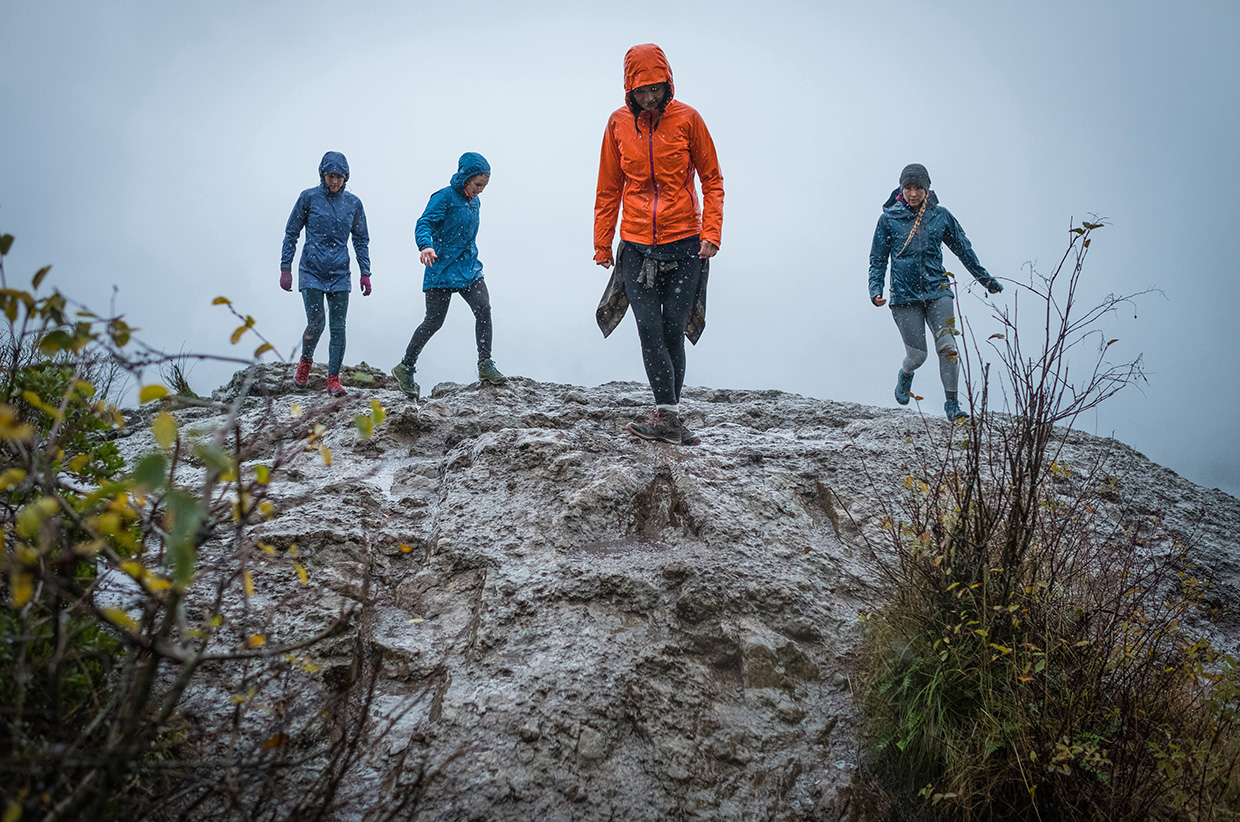 Liz Seabrook puts Keen's Terradora Waterproof Boot to the test.
ITEM: Keen Terradora Waterproof Boot
PRICE: £109.99
STYLE: Hiking Footwear
WEIGHT: 363g approx
ACTIVITY: Fast Trail / Hiking
WHAT THEY SAY: Designed specifically for women, this lightweight hiking boot doubles as an around-town trekker. With a glove-like fit and a cushioned ankle panel, it delivers flexible freedom and all-day comfort.
---
For the past few years, I've been wearing a pair of Salomon boots. I have an odd foot shape. They're a really good fit for me as they have a wide toe box and narrow heel, but they are hella warm in the summer. So, as it was looking likely that I'd have some trips to warmer climes and I didn't want my feet to melt off, I picked up a pair of Keen Terradoras this year.
When they arrived, I opened the box tentatively, worried that they wouldn't fit the ridiculous flippers I call feet, but they are pretty spot on for me. They're ever so slightly narrower in the toe box than my current boots, but as they're made from a softer fabric, that doesn't matter so much. They gripped well on the heel and allowed me enough room inside to add my own orthotics (yes, yes, I'm a nerd). The ankle doesn't come up very high – which fits in with the idea of the boots being suitable for mixed activity including some short distance trail running – so there was no rubbing there. The tongue lies flush where it's attached at the top of the foot for waterproofing and I couldn't notice it at all. Straight out of the box, they felt really comfortable with absolutely no need to be broken in, just like a really comfortable trainer.
Much like a trainer, these boots are really light – 363g to be precise. This makes them a good option for short trips away or longer trips which don't include a huge amount of technical hiking. It also means they're good boots if you expect to spend time in towns and cities. I tend to feel a little ridiculous crossing town in my Salomon boots, partly because they look technical and partly because they are technical, and a little clompy as a result. But the Terradoras are light, with their slimmer, trainer-like soles, and move as easily over concrete and on and off trains as they do over countryside trails. They are also a lot easier on the eye and slim on the foot.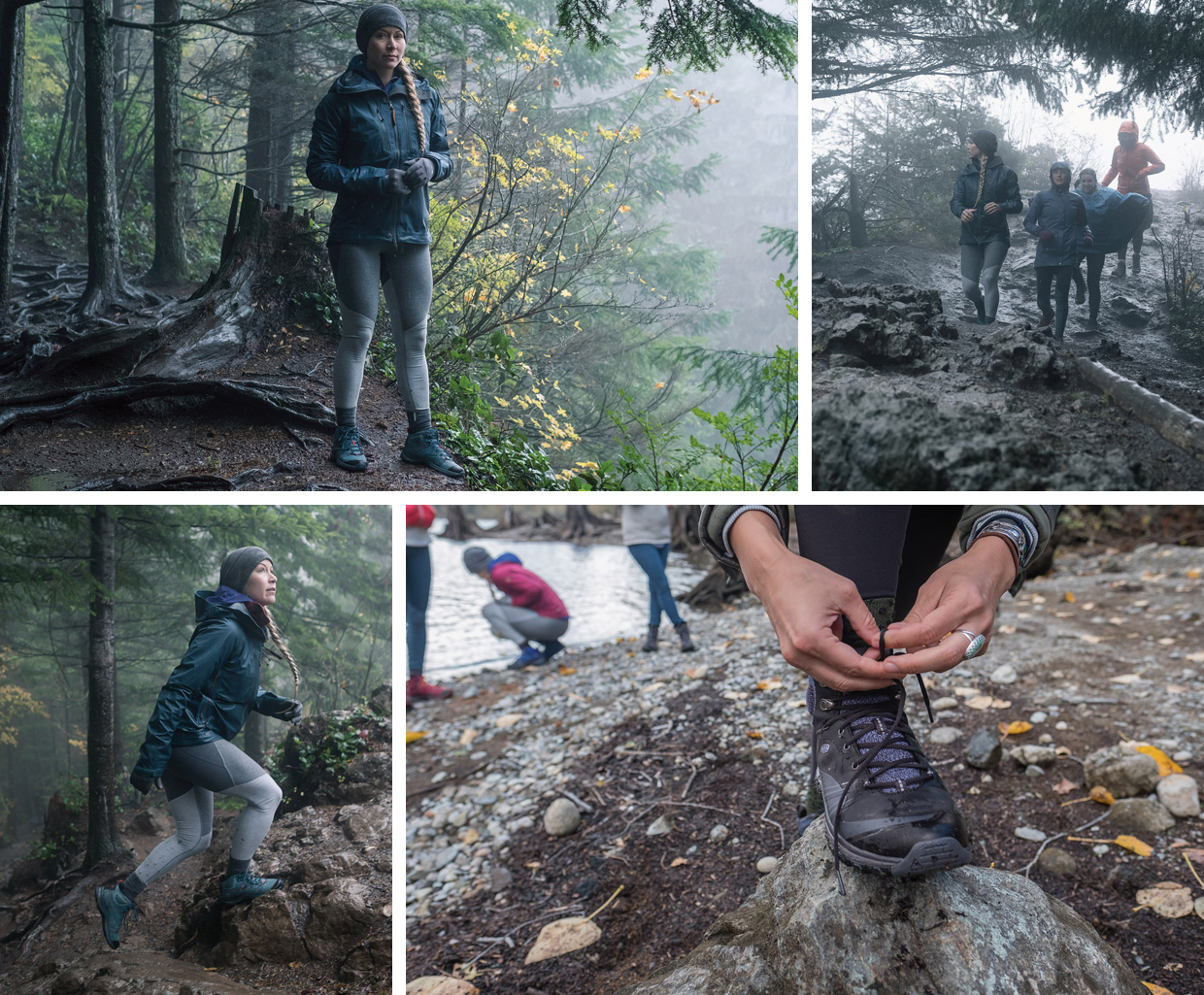 These boots are equipped with Keen's waterproofing system called KeenDry. When I initially got the Terradoras I did my favourite waterproofing test, which is to stand in a river. They worked great, hooray! Then I took them to St Davids and walked in the pouring rain for a day. They still kept my feet dry, but the outer fabric held on to the water for longer than I'd have liked. I've worn them a fair bit since then and they've been good, but last weekend when I got home from shooting in the middle of a very dewy field, I did find that my toes were a bit damp. I'll try them again on a wet day, but that side of things isn't looking great. Keen have brought out a winter version of the Terradora that may handle very wet situations better.
The Terradora is a women-specific trail-fit boot. I'm unconvinced about running in boots and I'm not 100% sold on the idea of the Terradora as a running shoe, as I don't think the sole is quite right, but they are a lot easier to move in than regular walking boots – they feel quite playful. I'd be interested to try running in the low-rise version of these to see if they make more sense.
All in all, the Terradoras are great boots to have on the shoe rack. They work well in town, are light to pack for trips, and perform well on easy trails. I wouldn't have them as my only boot as personally I don't find them quite supportive enough for more technical hiking (on the more technical end of the scale, check the Keen Gelleo or Targhee), but they're definitely useful.
---