After the fall
From The Field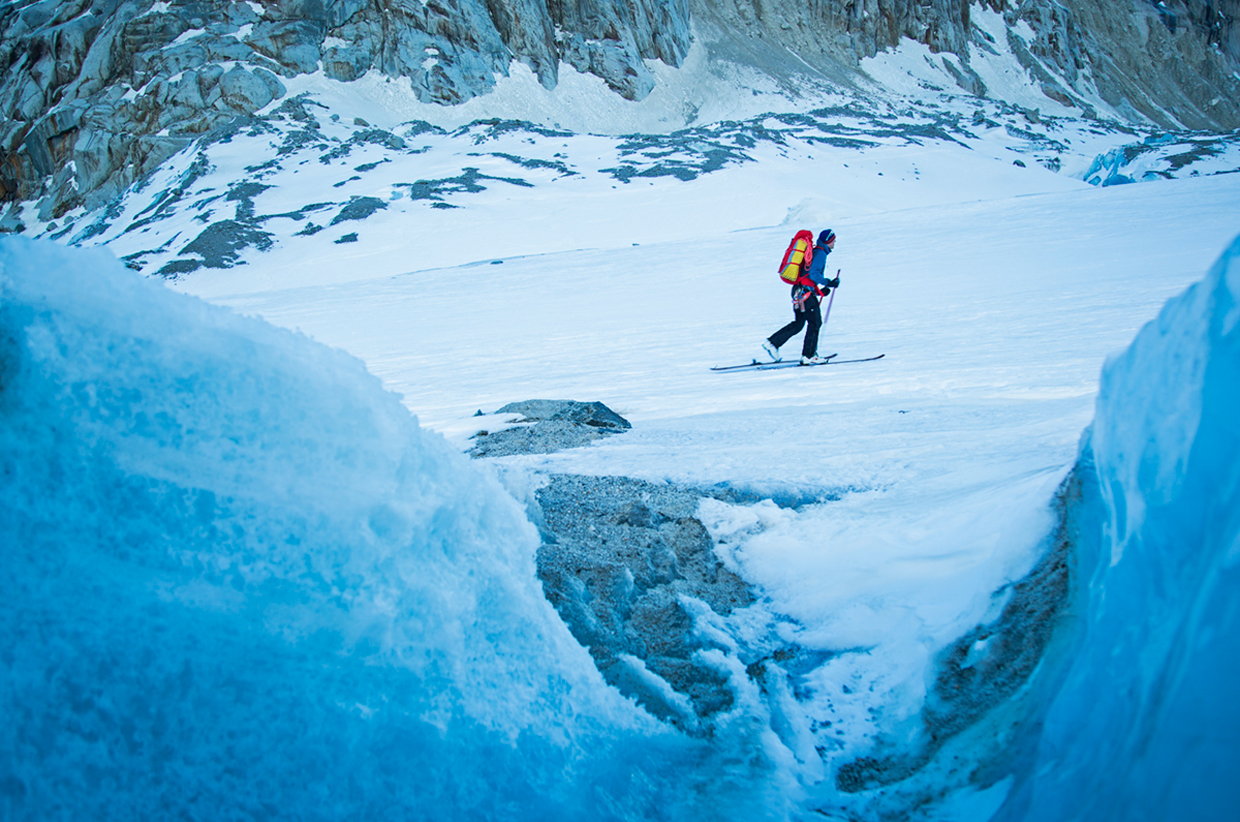 In October 2014, Steve Wakeford, an award-winning sports editor, fell 70m while climbing a mountain known as Les Petites Jorasses in the French Alps. It was a fall that required him to be airlifted out of the mountains suffering from a number of serious injuries and resulted in him being temporarily left in a wheelchair.
Unable to do any of the things that make him 'him', Steve lost his sense of direction and identity. He decided to pick up his camera and document his journey. The film Magnetic Mountains was born.
It features some of the leading figures in alpine sports including Sir Chris Bonington, Tommy Caldwell, Steve House, Eva Walkner and Liv Sansov talking about the risks they take in the mountains. A Kickstarter campaign has been launched to get funding to complete the film. Here we speak to Steve Wakeford about his story, the risks he takes, his hopes for the film, and that fall.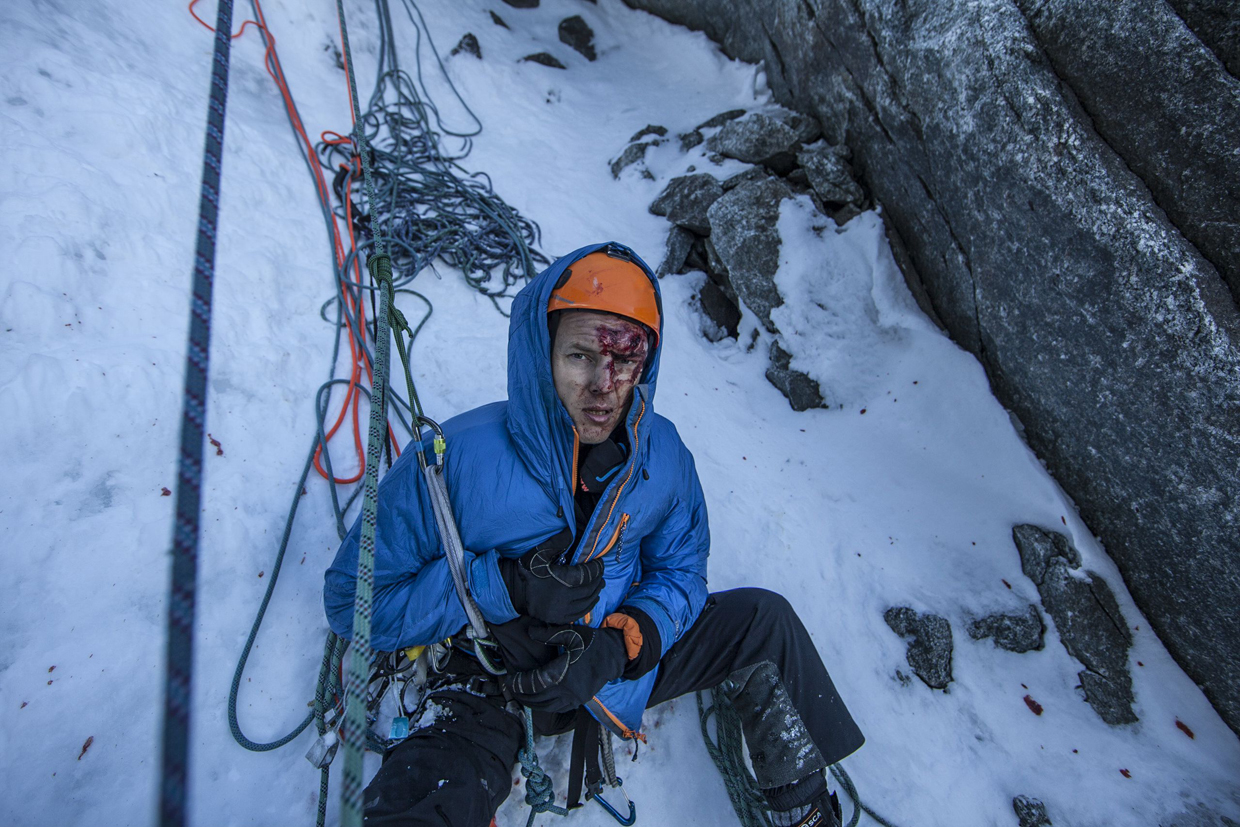 What was it that drew you to the mountains in the first place?
It was a slow-burning thing for me. I grew up on the south coast of England and actually spent very few days in the mountains. I was more into surfing as a kid, but looking back I think the few times that I went to the hills definitely triggered something because I have extremely clear visual memories of the time I was lucky enough to go to the Alps, as well as the time I visited my dad in Scotland when he was based there as a marine. I then spent most of my working life either in Australia (again surfing) or travelling, working on international sporting events in big cities. When I went to work on the winter Olympics in 2010 in Vancouver, it was the first time I had seen a large range for many years – something just ignited and I knew I needed to reorganise my life to explore the mountains more.
I had got into endurance running while travelling and I loved the idea of testing my endurance in the hills. I moved back to London to work in 2010 at the age of 34 and pretty much immediately went on a ski holiday, met some climbers while I was there and they pointed me in the direction of reading the rite-of-passage books in UK climbing, The White Spider and Psychovertical. I was psyched and started going to the climbing wall, but my job still didn't allow me the time I needed in the right areas to really get into it. In 2012, when my lung collapsed due to stress at work, it was the motivation I needed to quit my job, move in to my van, go to Plas y Brenin for a month-long 'Rapid Rock Climbing' course, and then I pretty much spent the next year solidly climbing.
You quit your stressful job and moved to France to become an alpinist. What kind of routes you were doing?
After the course at Plas y Brenin, first I went to Scotland, and through the UK's national dating website for climbers – UKC – I found partners easily who showed me the winter side of the sport. I was climbing Scottish Grade V pretty quickly and went out by myself a fair bit too. I then went to La Grave in my van with a bunch of guys from UKC. One of them, Ted, was in his 70s and his legs were more metal than bone, and he inspired me to push even harder than I was already. I was like a lap dog. I couldn't get enough.
I was leading WI4 by the end of that week. Then I broke my leg learning to ski properly. I spent eight weeks of rehab in my van in winter and my first week back I led the Swiss Route on Les Courtes on my second attempt.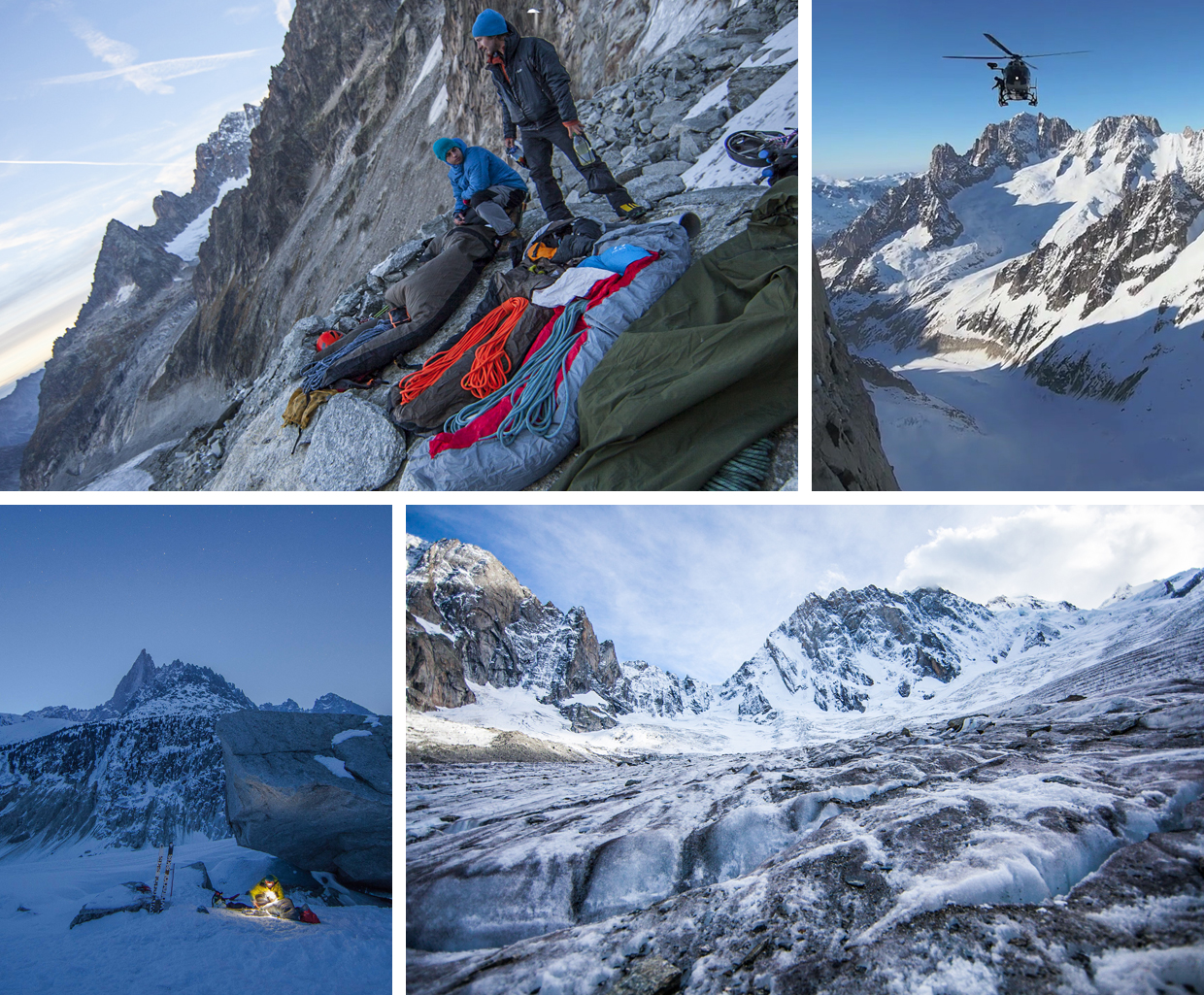 Did you feel the need to take risks? Did you feel as though you were taking a big risk at the time of your fall?
I think my progression into climbing was so quick, accelerated by my course at Plas y Brenin, my confidence and my over-enthusiasm that, while I wasn't taking stupid risks, I didn't have enough time to compute the 'what if' properly. When you start climbing it is scary but the focus that I needed to climb and not fall can be so all-consuming that you don't have time to compute the 'what if'. For me, if I started to feel scared or think about consequences then I couldn't concentrate as well on the task at hand.
So now, analysing this mindset, I can say that I didn't like to trigger any adrenaline at all – what I was looking for (although I didn't realise at the time that I was actively seeking this out) was the headspace where I was acting cool, calm and collected in a risky situation. Without the risk this mindset could not exist.
The risk forces the mind to live solely in the now and achieve that pure thinking, almost like meditation.
But as this is forced meditation, I guess that some could argue that it is escapism. The only other time I have experienced this clear-mindedness was during my time in high dependency with a collapsed lung, and now, after my accident, through meditation.
At the time of my fall I certainly found it easy to compartmentalise the risk, concentrate on the climbing and not think 'what if'. I was living by myself, in a van with no dependents, so my life revolved around climbing. Now, however, since my fall, I have a fiancée, a house in France and a six-year-old girl that I have taken on board. Has my mindset changed? The film will answer that as I am still computing it.
At the time of my fall I was pushing fast on easy ground, and it would have used valuable energy to protect the pitch more than I did – traversing back to the wall of the gully to place rock gear as the snowy ice was too thin for a screw. I then came across an unexpectedly difficult section of climbing, and I did protect it (but in hindsight there is obviously always some human error in every accident and I could have protected it more). Then the rock gave way and the protection ripped. It was an accident in a risky situation.
When did you decide to make a film about the allure of the mountains? Did it give you focus during your rehabilitation?
When I was in a wheelchair I needed to find more than focus, I needed to find myself. I couldn't do anything that made me the person I was – running, climbing, working, and I wasn't with my family. Of course I need to vent, but being in a wheelchair for a short amount of time was also a privileged position as it gave me huge insight into the lives of those who are like that permanently. So initially I picked up my camera to rebuild my ego – I felt that I had something to say. Then as I started to think more, I found myself in shock that I had no question about returning to the hills despite all the mental and physical trauma.
I needed to understand that so I phoned up mountaineer Nick Bullock and asked him if he would do an interview, he said yes and gave me confidence in my idea for the film to explore this psychological aspect of climbing and risk taking,
From then on I couldn't stop, and I have to say that every world-class mountaineer, climber or skier that I approached with my story said yes to being interviewed. It was a humbling and emotional journey travelling to meet all of those people. It gave me a huge amount of focus. I like to have a focus as you can maybe tell!
You have pretty severe injuries – will it change how you attack the mountains now?
Physically I will work with my injuries. My shoulder is permanently broken and one of my bicep muscles permanently detached but I train around them. These injuries are nowhere near as severe as some who push themselves harder than I will ever do physically. Mentally, so much has changed: my evaluation of risk, the ability to compartmentalise as much (you can't experience that much trauma without having it stored somewhere in your mind while climbing). So as far as my accident goes, I find that it arms me better, mentally, to push in the hills. The new 'family stuff' is a different entity. (More of that in the film!)
When will you be returning to the same route?
Through my training, and the journey this film has taken me on, I have felt equipped to reclimb the route since around mid-February. Since then it's been a matter of weather and logistics – same climbing team, camera crews, all lined up.We hope to climb it this coming weekend. 
The logistics of this film are far more stressful than any of my injuries and far far harder than actually climbing the thing again – filming Alpine-style climbing on an Alpine north face is not as easy as you would think!
What sort of people have you spoken to about taking risks on the mountains? Were there any common themes?
We have spoken to world-class climbers, skiers and other athletes from high-risk sports, as well as psychologists, professors of risk (!), the heroic mountain rescue, and also 'everyday' folk.
The main themes we've picked up are that adrenaline is not the fuel – far from it, adrenaline is unwanted. Living in the now is definitely a huge attraction, being present. The strength and depth of the bond that develops when you climb with someone else is something you don't get from playing tennis. When you tie on, you put your life in each other's hands.
Have there been any particularly unexpected discoveries?
Most people wish Facebook had never been invented. We don't seem to be doing things purely for the experience for ourselves and for those we are with. The ego has become too important.
For me, it was the realisation that I was living my life so entirely focused on what made me happy. Although that can be classed as 'good selfish', if the risk of dying or permanent disability and putting your loved ones through subsequent pain and suffering is an offshoot of this then was I behaving correctly?
The realisation that my driven mindset initially allowed me to push so hard, with very little experience and without thinking about analysing the risks properly, is also a scary factor. Ultimately anyone could do the same as me.
An important realisation has also been that, in many ways, mountaineering is quite binary: you either push on/retreat or stay there and get frostbite and die! Contrary to the popular viewpoint, that challenges in the mountains prepare us better for real life, I have found that it has in fact been the stresses of everyday life – finances, family, work, rehab etc. – that have better equipped me for the climbing.
What answers do you hope to get through the film?
All the questions that arose after my accident: why are we drawn to the mountains in the first place? Why do we return after a traumatic experience? And is it worth it?
How is the film developing right now?
We have a huge amount of talent on board [Steve himself has worked as the editor on Bafta and Emmy award winning programmes], and we're very proud to now also have Lukasz Warzecha on board as Director of Photography. We really value Lukasz and his partner Ulrika's belief in this project and their creative vision. As for Producer Menna Pritchard, in the words of Andy Kirkpatrick, 'I don't think I've ever met a more talented, able and necessary voice in outdoor media'. Menna has constantly questioned the direction this film is going in and pushed for us to ask increasingly provocative and poignant questions, both of ourselves and the community we are a part of. Weather, logistics and finances have been against us but that is the nature of filming in the hills and we are still on track for release later this year.
When do you hope to release the film?
If everything goes to plan we hope to release the film at the International Mountain film festivals in autumn/winter this year. A UK premiere at Kendal, and North American premiere at BANFF.