Alex Strohl: Life Off Grid
From The Field
Photographer Alex Strohl documents life. A life in the wild, or a life in the wilderness. It could be a life off grid, or a life on the road. What Alex photographs, perhaps, is a sense of freedom and a sense of adventure. We caught up with him to talk about his book, what he has learnt from his time on the road and what's next.
---
For Alternative Living Vol 1, Alex Strohl spent four months on the road with his wife Andrea Dabene, living out of their car travelling through France, Italy, Slovenia, Switzerland, Germany, Belgium, Denmark, Sweden and past the Arctic Circle in Norway. The aim was to look into the lives of those people who chose an alternative way of living, perhaps high up on an Alpine mountain pass or on the edge of an Arctic fjord accessible by boat.
Alex and Andrea became self-sufficient during those few months, living out of a car that they adapted with solar panels, a solar shower, fridge and a roof-top tent, hoping to meet people who lived on the periphery of society.
One of the people who Alex and Andrea met was Jórgel who lived in wood cabin without any running water or electricity. In the book, Alex wrote: 'After spending a good chunk of the afternoon in his company, it seemed clear, Jórgel was one of the happiest men alive. His basic needs were infinitely smaller than the average person and therefore required very little to be met. He could then focus on the things that drove him out of bed everyday, it was the simplicity of his life that seemed to make him so content and satisfied.'
Writing about the project on his website alexstrohl.com, Alex reflected on the project: 'The goal was initially to answer why, what do these people gain from their perceived sacrifices, what about these various and alternative lifestyles makes them continue to avoid conformity. Yet as the journey went on, the question seemed to turn inward, why do I live the way I do? Perhaps it is a question you can only answer for yourself, often without a distinct choice. Yet in spending just a short time with these people one thing did become clear, that the simpler you seem to live, the more obvious your reasons for why.'
Some of the challenges that Alex and Andrea encountered were unexpected. In the book he wrote: 'One of the most challenging aspects of long trips is managing time. Even setting out with no particular dates in mind, we develop daily schedules on the road and it can be easy to fall into the trap of "I have to get there". I feel like the road is a magnet that sucks you in and so often it can be hard to switch your mindset when it's time to get lost. Having a little tent on the roof of the car and keeping an open mind towards the little mishaps that happen on the road seemed to do the trick with us.'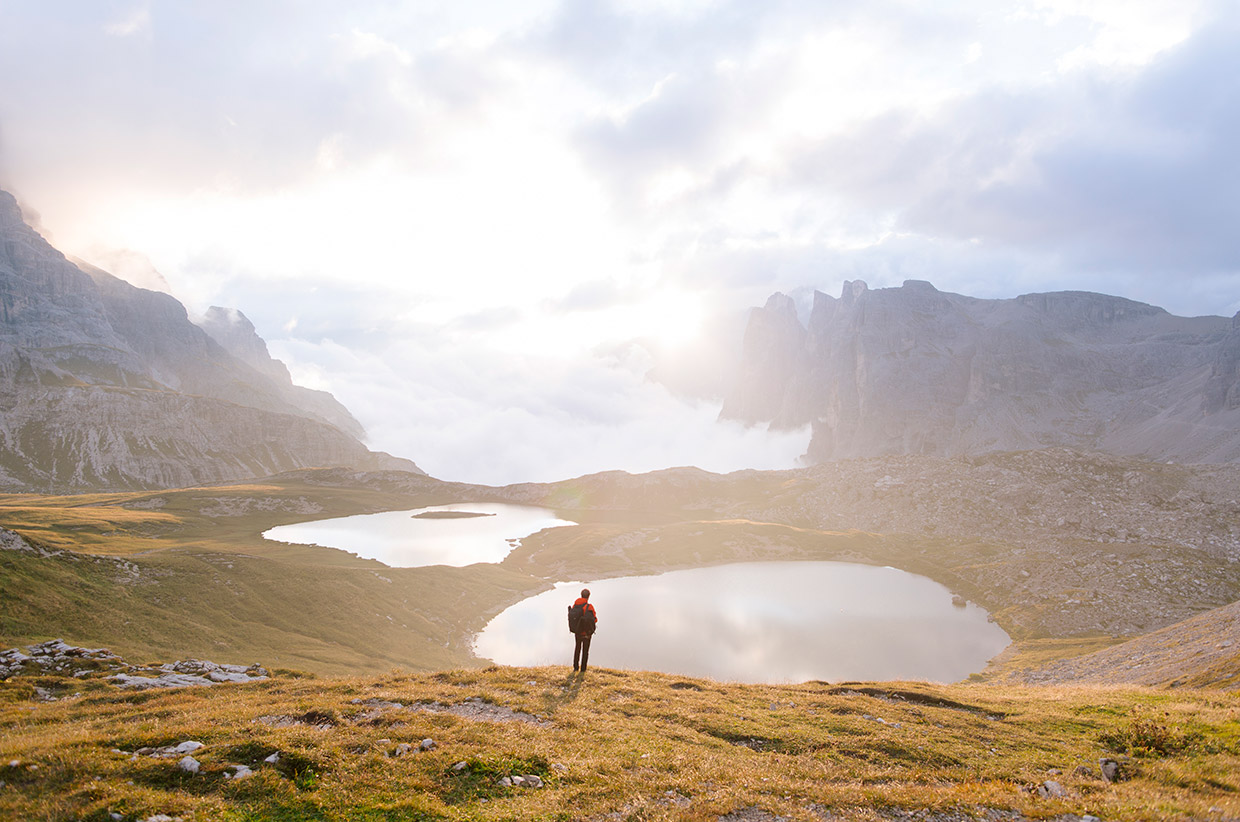 Where are you right now, and how do you feel after your journey to gather the stories for the book?
I just got home from another project in Peru. It's always an interesting adjustment getting back from a project. This time, coming back to Montana, actually having a place I think of as home has been nice. Getting to the office, grabbing my favourite cup of coffee, spending time with Andrea; it is great to decompress.
How did the idea come about for the book? What was the key aim?
It really goes back a long way, stemming primarily from the way I grew up. Moving from country to country as a child, a French kid living in Spain and then later a Spaniard living in France. For a lot of my life I didn't feel like I belonged, and the place where I felt most at home was out in nature, in the forests and mountains. That really forged the idea for what became the book, a quest to find people who felt the same way, who identified with the same things. To get closer to the relationship between people and nature, built upon my interest in life off the grid, away from typical society.
Why did you decide now was the time to document these alternative lifestyles?
It has less to do with timing and more to do with fascination. I have always wanted to learn more about people who live different lives, out on the fringes of society. In terms of the book, it was a good fit for spending some time back in Europe, our home, and digging deeper into a theme that had always been represented in my work.
How did you go about finding these people?
That is always a part of the challenge, searching for small alpine settlements and towns off the beaten path. It's more about finding the pockets of people than it is about the individuals. Once you can narrow down the area you have a good chance of finding people with an interesting story to tell.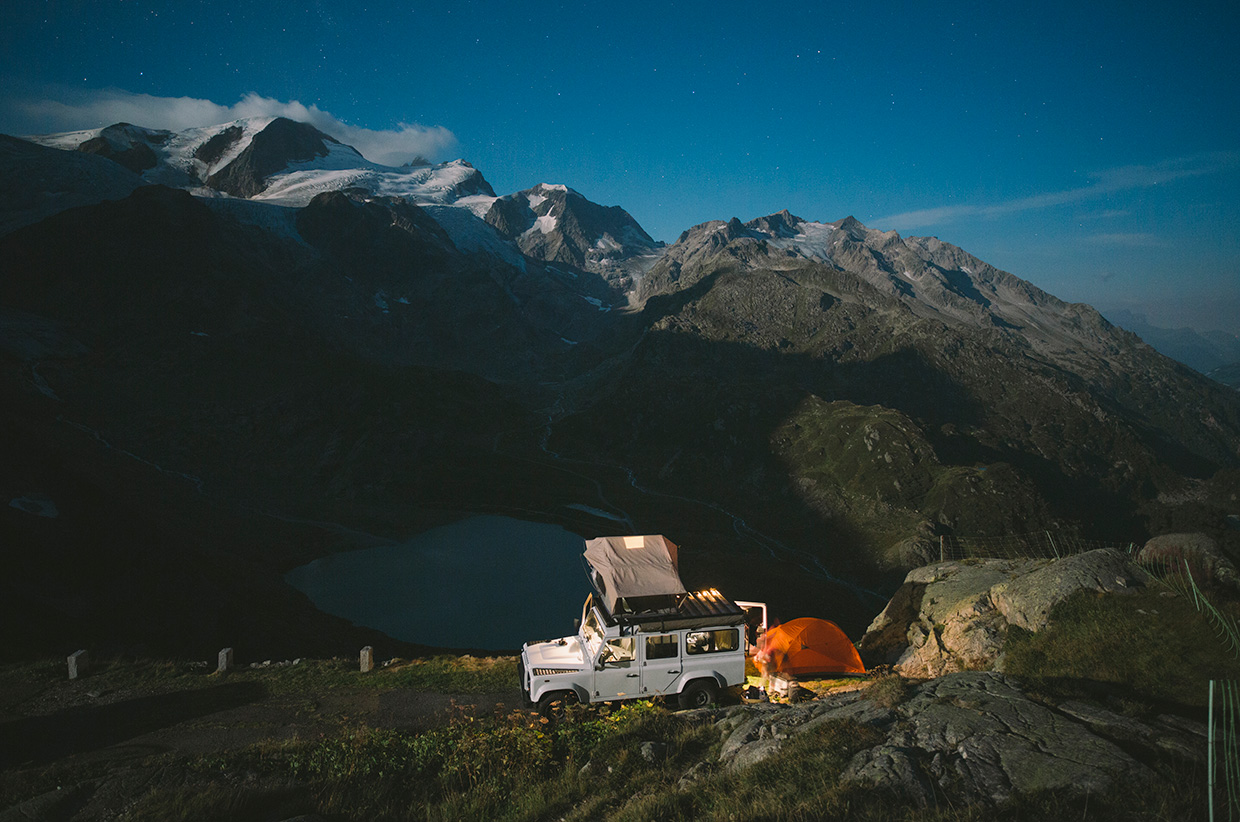 What were the biggest challenges?
The biggest challenge was dealing with our patience, making sure we were giving every location enough time. When you are on the road there is a desire to see the next thing, visit the next place. Resisting that temptation in order to really feel the stories of each place was perhaps the biggest challenge.
What were the most inspirational moments?
I'm not sure the goal was ever to be inspired. What we found was a beautiful world of people living outside of the norm. It was incredible to see families spending summers in remote reaches of the Alps, or farmers braving savage conditions to maintain the freedom of their lifestyle.
What surprised you most during your journey?
Hmm, maybe just how much of Europe remains off the grid, how easy it was to get into very isolated and secluded country despite being in such a densely populated continent. It was an interesting reminder of how much people generally crave connection and congregate in cities and urban areas.
What was the most important thing you learnt? Did you see similarities in outlook or personalities of the people who have chosen an alternative lifestyle?
Just how tough the people were. Seeing them living their lives, so content and happy. Waking up early, working most of the day. There was an unexplainable purpose among many of the people we met – they lived these committed, romantic lives that we couldn't help but admire.
To someone hoping to embark on their own journey, what advice would you offer?
Patience and planning. Make sure you have a good idea of where you're going and that you give every place enough time to get familiar with it, chat with locals, find the hidden gems.
Finally, if you could go back in time and tell yourself something as you were setting off what would it be?
Ha, I feel like a broken record but patience! I would remind myself to stay present and suck out as much from every country as possible.
What is your next project?
The projects are pretty fluid and there is something different between personal stock work and commercial flow. I'm just finishing a trip through Peru, which has been incredible, but the next project is about islands. Searching for the most remote places on Earth, with groups of people who have remained free of the progress or aid of the world at large. I can't say where, just that you'll find out.