Arco Rock Star photography competition winners
Inspiration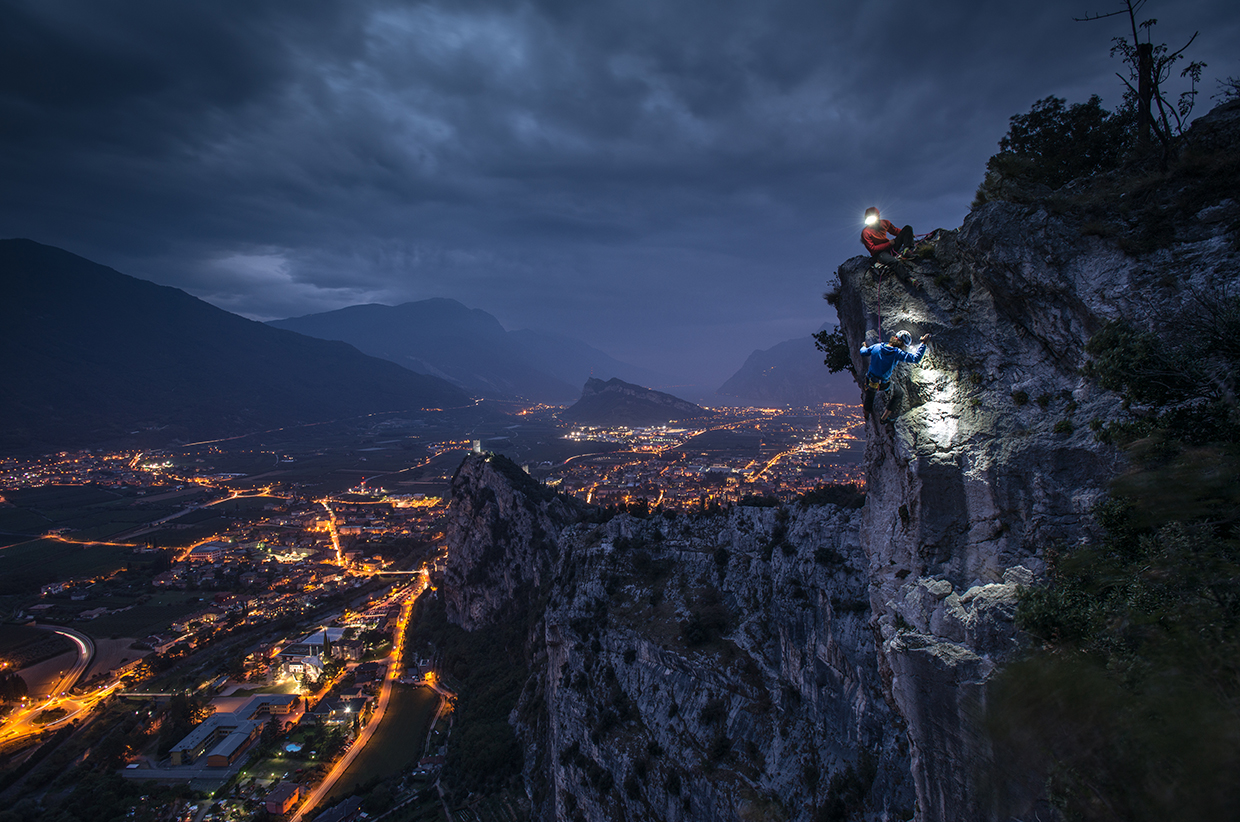 For two days in October, eight teams took to the vertical walls of Garda Trentino to take part in the first Arco Rock Star photography competition, part of Adventure Award Days. Within those two days, each team had to present four photos, two with the subject of climbing and two about the life and culture of climbing.
Arco Rock Star was just one of the events at fifth Adventure Award Days held in Italy. The four-day festival celebrates adventure and exploration with a wide range of concerts, workshops on storytelling and photography, film showings and guests speakers including the climber Adam Ondra and the Antarctic explorer Chiara Montanari. The Adventure Movie Awards saw a prize for Vinicio Stefanello's Chris Bonington – Life and climbs.
The Arco Rock Star awards was open to photographers who were tasked with taking images of climbing on Arco and Garda Trentino mountains.
The winner was Richard Felderer, along with the climbers Paul Marazzi and Luca Array, who took the inspiration for the series from the words of Lynn Hill 'climb like it's your last day on earth'.
Second prize went to Alex Buisse and his team for his stunning night photos and 'for the original way to create a link with the Garda Tretino landscape'. Klaus dell'Orto took third prize with his homage to the world of climbing in the 1980s (which perhaps explains the colourful clothes).
Here are a selection of images from each of the participants.