Caroline Ciavaldini conquers Voie Petit
From The Field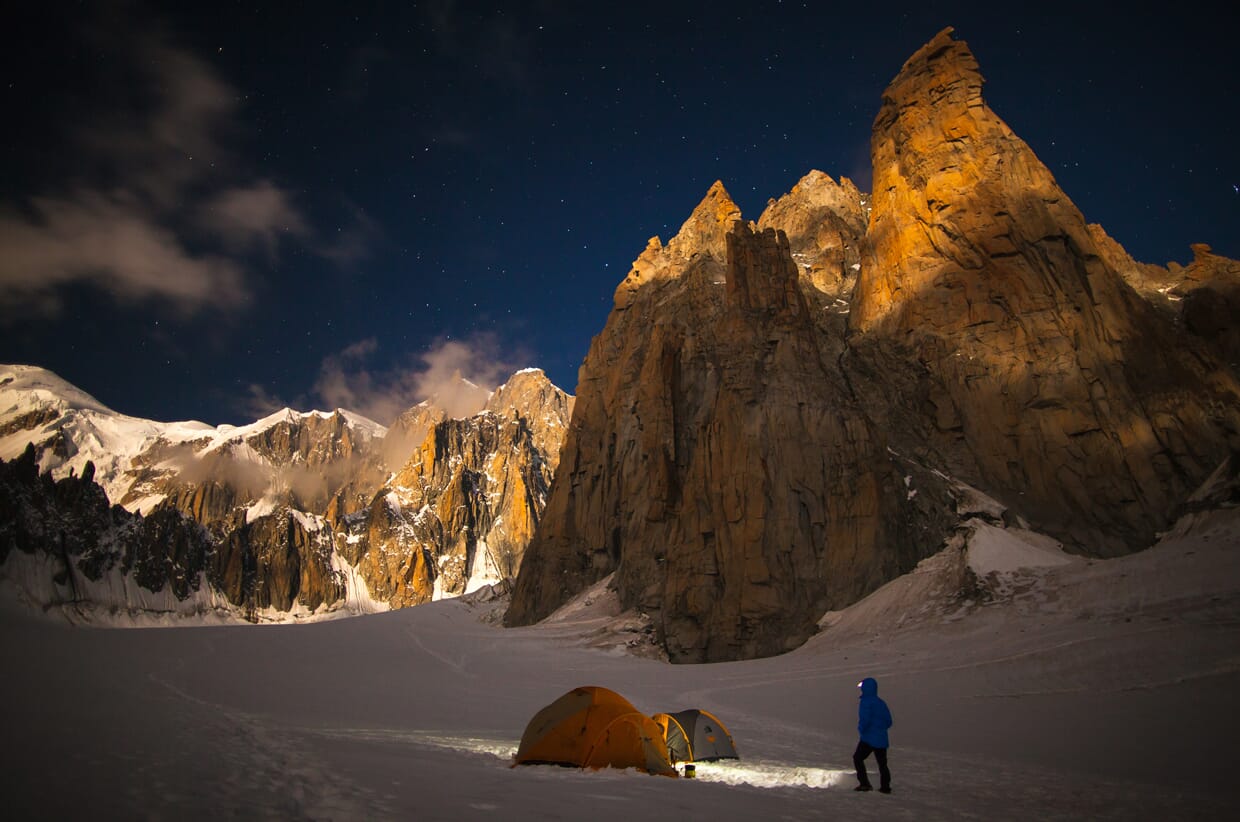 Caroline Ciavaldini, part of The North Face athlete team, has become the first female ever to scale the iconic Alpine climbing route of Le Voie Petit, seen by many as the hardest rock climb in the Alps, above 3,500m in altitude.
First established by Arnaud Petit in 1997 and then eventually free climbed by Alexander Huber eight years later, many have tried and failed to make it to the top of this face on the Grand Capucin in the Mont Blanc region.
This epic achievement is the culmination of months of training and preparation for Caroline, who saw it as a goal that would push the limits of her climbing ability. It was also a challenge that would incorporate all the skills she has learned during her career which has included indoor, trad, adventure and competition disciplines.
'I have been competing for ten years in the climbing lead world cups, I have won, made podiums. But there is a world between an eight-minute exercise on artificial walls and free climbing a vertical or overhanging wall of granite above a glacier.
'When I set myself the aim of this route last year, I made a plan to learn all the skills that I missed, from walking on ice with crampons to climbing very, very far above your last protection, with the knowledge that injury would be the likely result of a fall,' Caroline outlined.
'I trained, for a full year, with my goal in mind every morning when I woke up. I had set myself a few rules, because big-wall climbing is full of shades of grey, and you are the only one who can decide on the limits. I would be the first to recognise the movements of the route, to place the rope in dangerous sections. I wouldn't use an easier route on the left or on the right to cut short the recognition phase. I would climb only in the route, by my own abilities. Simply put: I go from the bottom to the top, and if I can't pass a section, I can't go up!'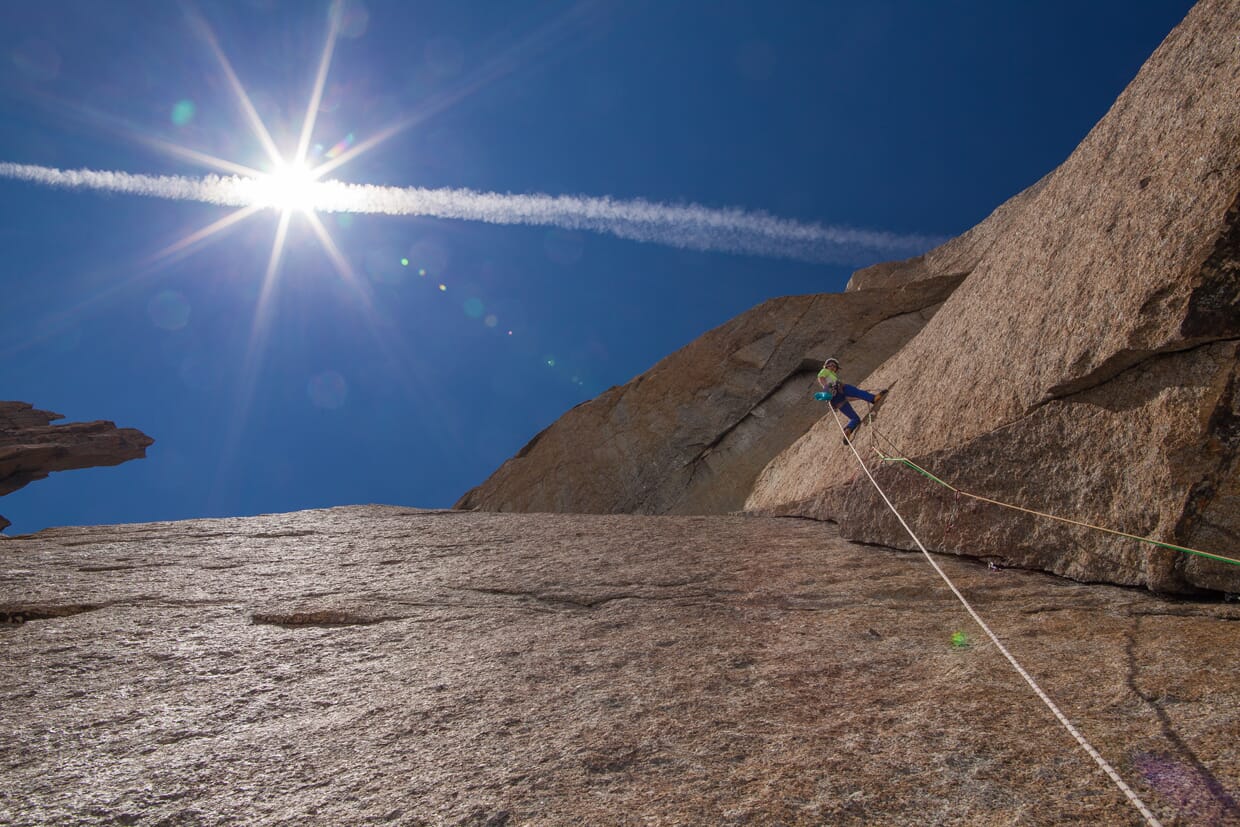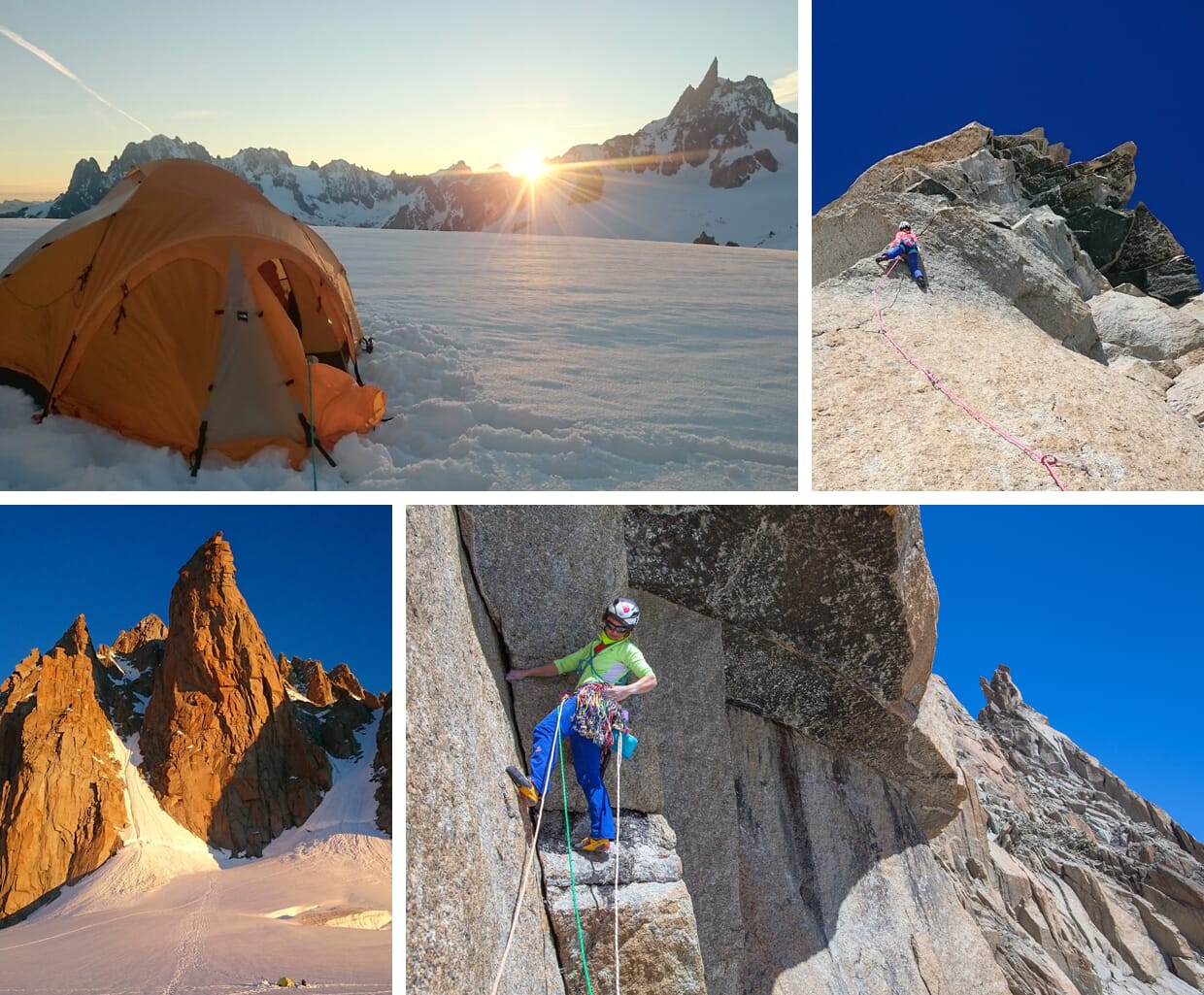 During all the training, Caroline visited the route four times over the past two years to learn the movements of the pitches. Combined with a significant amount of mental preparation, this primed her for her successful attempt that began on Sunday July 3rd. Caroline climbed over two days, sleeping on the Bonatti Ledge two thirds of the way up before the final stage.
'To say that I slept wonderfully would be an exaggeration, but I used the night to visualise the second part, trying to imagine struggling on the 8a pitch – the hardest of the top part – and how to react. It looked beautiful. Indeed it was technical, but I was patient, found the keys on each movement, then lowered to the bottom of the pitch, and climbed it. I was focused, and mistakes didn't matter, because there was this enormous bubble of motivation behind me. I focused on every proposition one after the other, and reached the summit. That was it, it was done, officially. My big dream had become a reality.'
---