Journey to Kyrgyzstan
Inspiration
Kyrgyzstan is located in Central Asia. To the north is Kazakhstan, to the west Uzbekistan, to the south-west is Tajikistan and to the east is China. Yet landlocked Kyrgyzstan – a country farther from the sea than any other – rises proudly out of the ground and with massive bulk. The great Tien Shan mountain range covers 80 per cent of the country and the mountain system's highest peak, Jengish Chokusu, reaches 7,439m. No wonder it's sometimes called the Switzerland of Central Asia. This is a country tailor-made for mountain sports. There are unclimbed peaks, dramatic scenery and some pretty special ski lines to be found… but few people visit. The potential for tourism is huge, but it's got a long way to go to be like Switzerland.
In late 2015, a delegation from Gear4guides and The Faction Collective  visited the country with a mission: to donate ski and mountain gear to guides, teach the locals mountain skills and safety, and help develop winter tourism.
Faction athletes Laurent Gauthier and Arnaud Rougier, along with Olaf Sueters of Gear4guides, travelled to Arslanbob in the southern Jalal-Abad Region to meet with Community Based Tourism (CBT) Arslanbob, one of 15 CBT groups trying to develop rural ecological tourism, and then discover the mountains for themselves.
In the film made about the trip (see below), CBT Coordinator in Arslanbob, Hayat Tarikov, explained that the programme started when only two skiers visited the area in 2006. In 2014, the number was 70.
'In Kyrgyzstan more than 94 per cent of the land is covered by high mountains,' Hayat said. 'This is why we are starting to develop winter tourism.'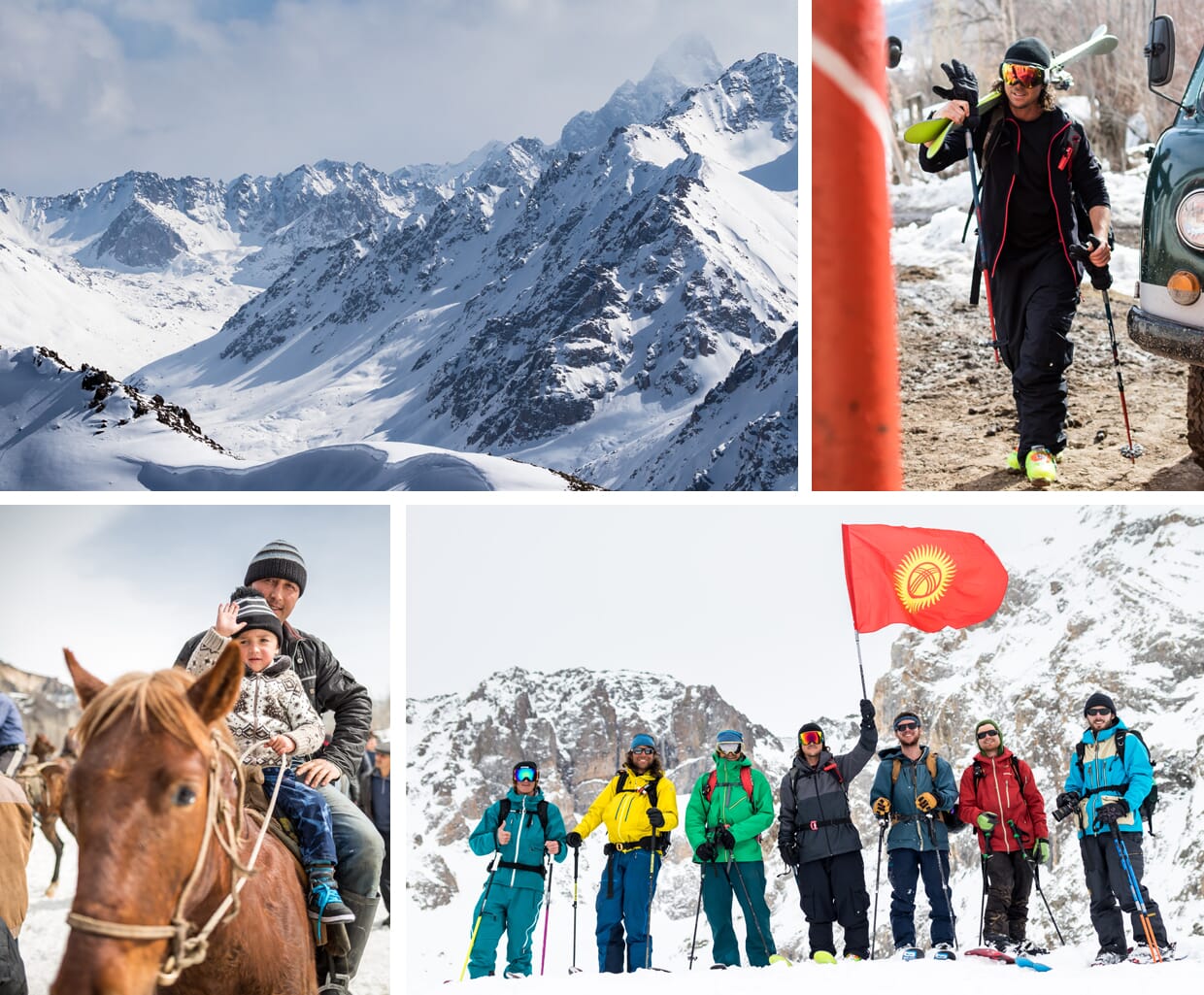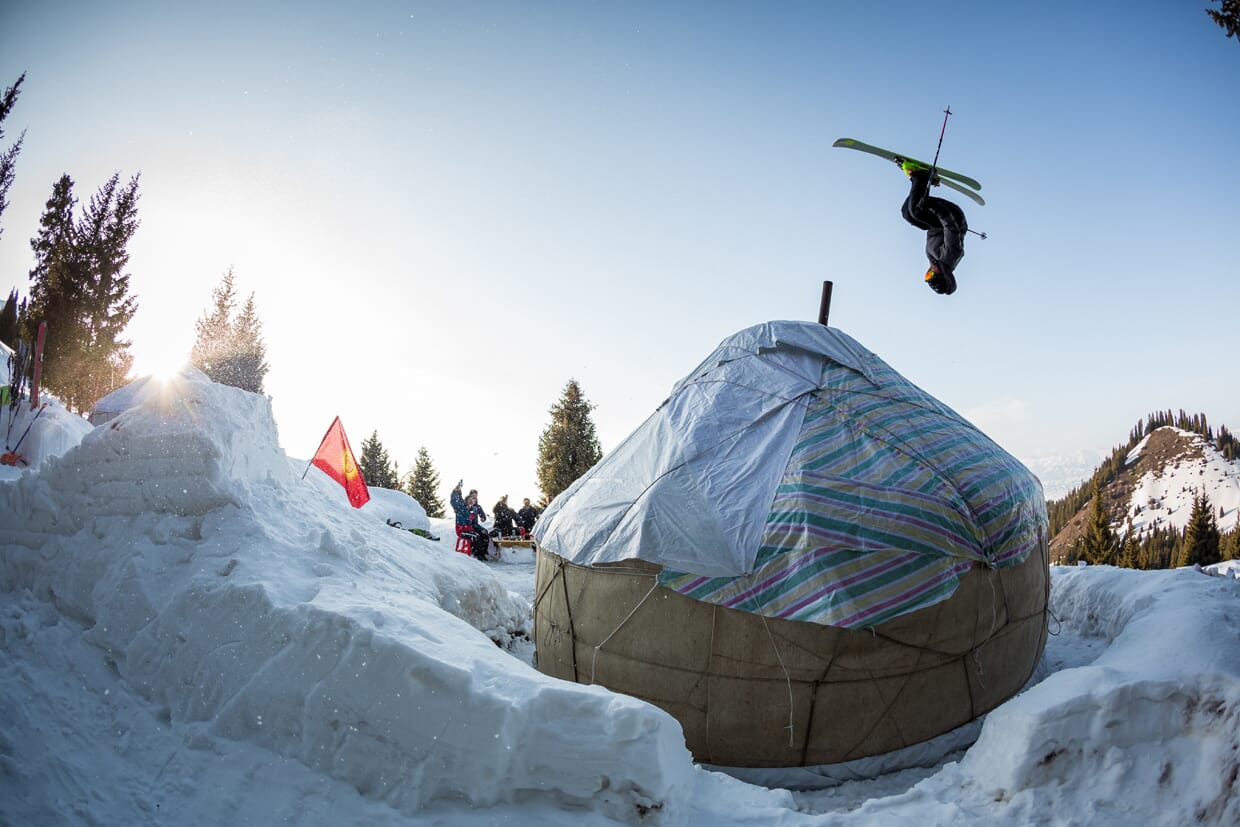 In Arslanbob the team met with guides and started talking them through the use of transceivers, other safety equipment and avalanche safety. Safety equipment – most ski equipment, actually – is difficult to source in Kyrgyzstan and prohibitively expensive. Quite simply, it's not an option for these communities. So the donated equipment, and the education from the team, was essential for ensuring the community and their tourists are safe in the mountains.
The athletes also took time to teach the children of the local area to ski, inspiring them to become the next generation of guides. It was a highlight of the trip for Faction athlete Arnaud Rougier. 'The kids hike for an hour to get to the village from where they live, and then they hike for another hour with all their ski gear to access a field where they lap all day with big smiles on their faces. There's no lift, but they never complain. They really showed us true passion for skiing.'
Another part of their mission was to take jackets, pants, beanies, skis, shovels, helmets and more, collected through events organised by Gear4guides and Faction. The gear came from stores, athletes, friends, staff and customers; in all half a ton of gear was collected.
Gear4guides was set up by Olaf Sueters, who noticed that ski guides were under equipped in some countries. This put them and their groups at risk. Something needed to be done. Olaf told Sidetracked: 'It all started back in 2004 when I was on a ski trip to Bulgaria. One day we decided to skin over a ridge for a couple of hours to Rila Monastery. While skinning I noticed that our guides were using some home-made tour bindings and thought: "If something happens to his gear then he has a huge problem and we are also in trouble". The project then slowly evolved until I went to Kyrgyzstan in 2010 and donated the first two pairs of skis to Hayat Tarikov; he's the man who's just thinking in possibilities even though CBTA does not have any means. That's why Gear4guides and The Faction Collective picked out Kyrgyzstan.'
The aim of the Gear4guides and Faction project is to help the guides develop tourism safely, as well as development for the wider community. With unemployment so high during the winter, tourism is a great opportunity for income for the villages through transport, hospitality, souvenirs, and more. It is hoped that, in helping groups like CBTA develop sustainably and safely, there will be a wider benefit for the whole community.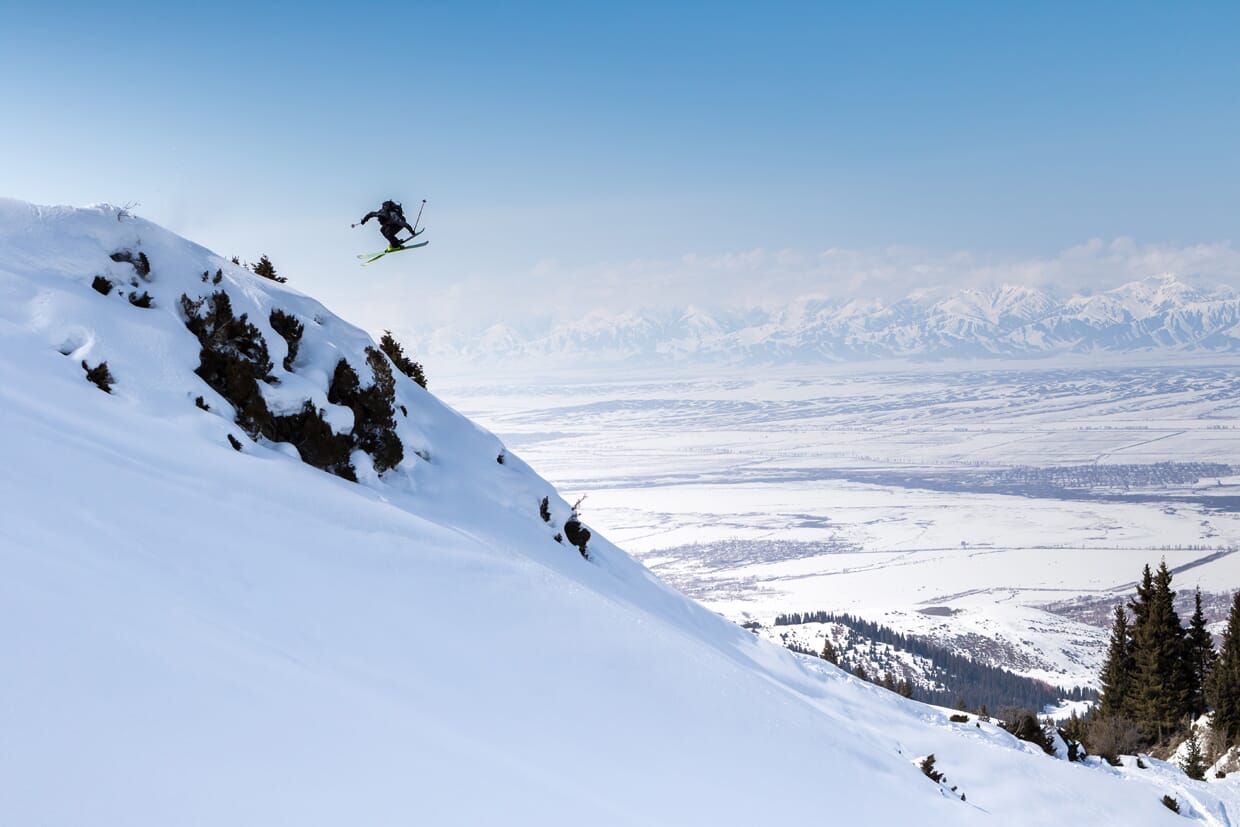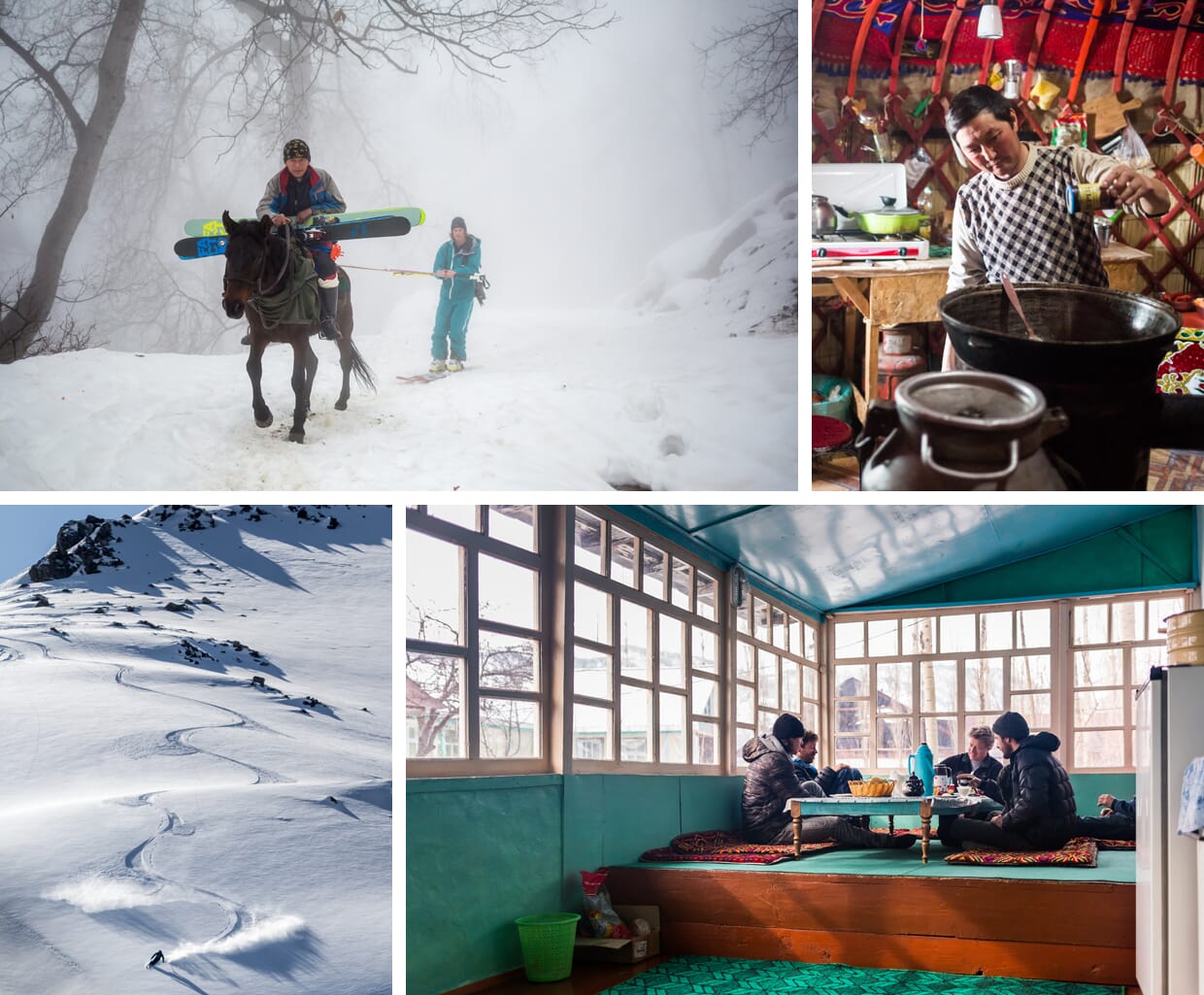 After our visit to Arslanbob it was then time to explore the backcountry of Kyrgyzstan and find some powder. 'Skiing in Kyrgyzstan is pretty different from anything I experienced before,' Arnaud Rougier recalled. 'First because the size of the mountains, and then the feeling of being isolated is definitely intimidating. Because the climate is really continental, the avalanche risks are usually pretty high. For all these reasons I recommend to prepare your trip and to go there with a good mountain guide.'
But it was also important for the team to showcase the whole experience of tourism in Kyrgyzstan through the film – one of the reasons they stayed in a yurt. 'It's the beauty of the country's mountain ranges and the backcountry skiing opportunities, the silence,' Olaf said. 'But it's also the friendly people and experiencing another world compared to our Western society, and see where time has less influence, especially in the rural areas.'
Kyrgyzstan is wild and unspoilt. It can provide a unique ski experience – it's not unlikely that tourists could be the first to ski in some areas – and is a great destination for adventure travel. As well as the work carried out by the group within the local community, it is Faction's aim to encourage others in the global skiing community to travel to Kyrgyzstan and, by encouraging tourism, visitors will spend money in the communities and also share their experience, all helping the CBT and other groups' development in the future.
With the story now reaching a wider audience, Hayat, CBT Coordinator in Arslanbob, expects the number of visiting skiers to increase this year. And why not? As Arnaud told Sidetracked:
'If you don't like beautiful landscapes, huge mountains, lakes, waterfalls, warm and welcoming people, amazing food, powder skiing and adventure I would recommend to stay away from Kyrgyzstan!'