Review: Chrome Industries Barrage Cargo Backpack
Gear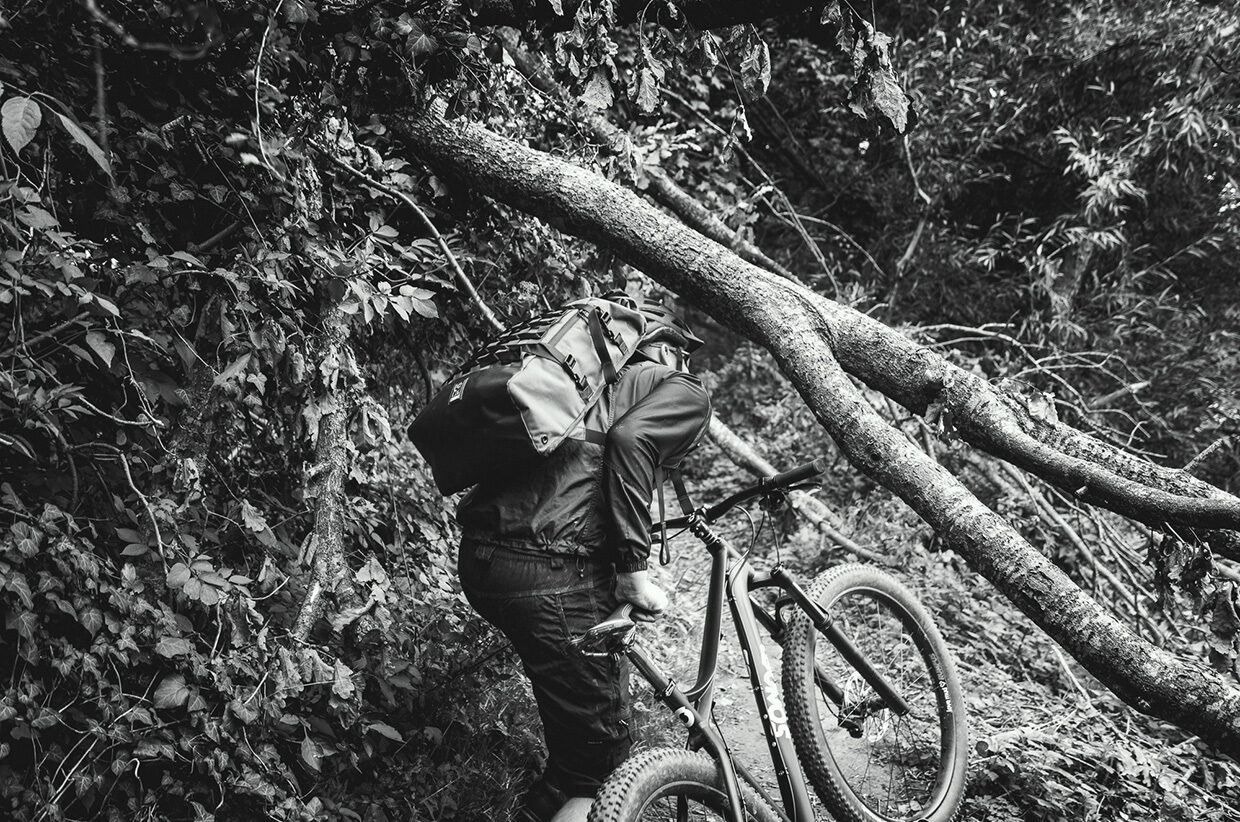 Review by John Summerton
ITEM:
Chrome Industries Barrage Cargo Backpack
PRICE:
£170 (standard) / £190 (reflective & limited editions)
STYLE:
Biking Backpack
SIZE:
22L
WHAT THEY SAY:
Our most durable 100% waterproof backpack. Built twice with 100% welded waterproof liner and abrasion resistant nylon shell. Mission ready.
---
The transition between seasons quietly creeps up on you. Cooler air greets you one morning, and you'll notice the dew and lazy mist rising outside as summer gives way to autumn. The changing of seasons is like a reset for the senses; a shift in energy. And it's likely on our local trails – the places we frequent to run, hike, or ride – that we usually first acknowledge the changes.
It was on an early morning, pre-work mountain biking jaunt with a friend that I first notice the subtle shift in texture, light, and terrain. Autumn is on the way – we can even smell it in the air. Taking a break by a fallen tree, I admit that it's cool enough to start riding with a jacket again, and grab it from my pack.
I'm using the Chrome Industries Barrage Cargo pack – a 22l bombproof bag that, from a style point of view, is at home either in the city or out on the trails. I've been using this bag for a few months now and, quite simply, it's excellent.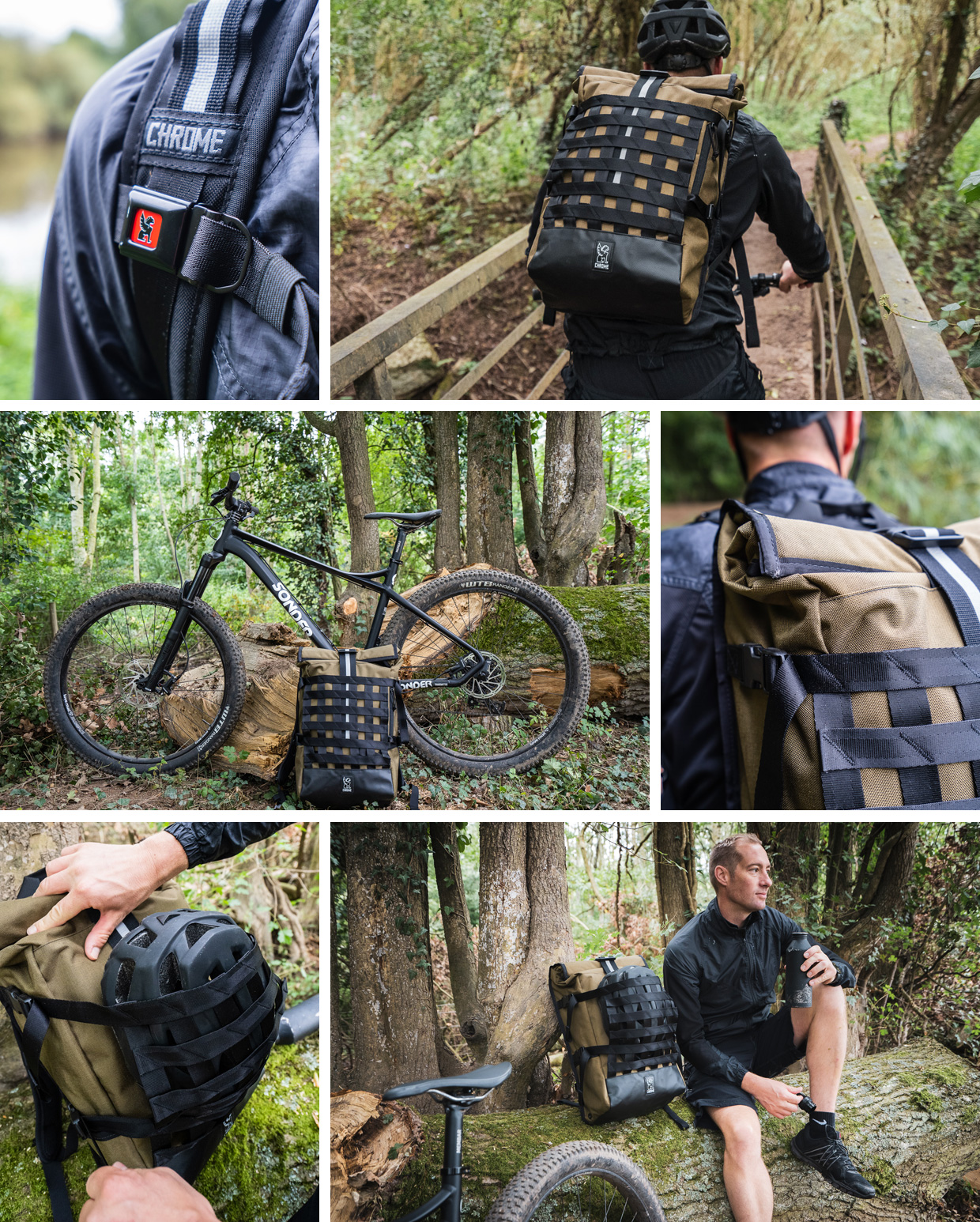 Fully waterproof with a welded, durable tarp liner, it's essentially a drybag within an attractive, boxy shape. Inside, the design is incredibly uncluttered and uncomplicated – there's just one small internal pocket for a laptop, that's it. It's easy to throw things in and then find them again when you need them, with one simple roll-top closure for access. This minimalist approach to organising and keeping your essentials safe and dry offers a simplicity that makes it my bag of choice for both short outdoor excursions as well as commuting.
The outside offers more organisation options, with two tight-fitting side pockets for water bottles or bike tools, a small hidden stash pocket on the side, and a very prominent cargo net spanning the full face of the bag, where it's easy to quickly stow extra layers, maps or, once the compression straps are loosened, even a helmet. Reflective webbing on the straps makes it an ideal bag for the upcoming season.
Riding with the pack is remarkably comfortable. The moulded back panel, vented shoulder straps, and neat, non-intrusive ergonomic yoke across the shoulders create a system that not only sits precisely on your back, but also provides unhindered visibility when looking back over your shoulder while riding.
And I can personally attest to the bombproof brag, after catching one of the straps on a branch later in our ride, nearly yanking me from the big. The bag was unscathed – my riding style points, less so.
The design of this pack displays a fearsome attention to detail, from the trademark mini-seatbelt buckle on the sternum strap, to handily placed D-rings on the shoulder straps. It has everything you need, and nothing else. So as we descend into the wetter, colder riding seasons, it's a pack that I will definitely rely on.
---