Review: f-stop Tilopa 50L Camera Pack
Gear
Review and photography by Will Saunders
ITEM:
f-stop Tilopa 50l Camera Pack
PRICE: €319
STYLE: Camera Backpack
WEIGHT: 1.9kg
WHAT THEY SAY: The Tilopa is ideal for multi-day trips or gear-heavy day-hikes. It features exceptional all-day support provided by an internal aluminium frame and adjustable support system, and a weather resistant design to protect against the elements.
---
Almost every week I pack up my camera gear, a meticulous list of kit that I have used for the last four years: camera bodies, a set of prime lenses ranging from 14mm to 200mm, a handful of charged batteries, memory cards, tripod, monopod, strobes, light stands, repair kit, cleaning kit, and too many dongles. Every week this kit ends up in my Tilopa f-stop gear pack.
My name is Will Saunders, and I am a photographer. I photograph almost everything, but my main focus is outdoor adventure. For the last five years I have been travelling the world making images for high-end clients as well as carrying out self-funded expeditions. I consider myself an expert packer at this point; the duffel shuffle is an art form, and f-stop gear helps every step of the way when packing my camera gear.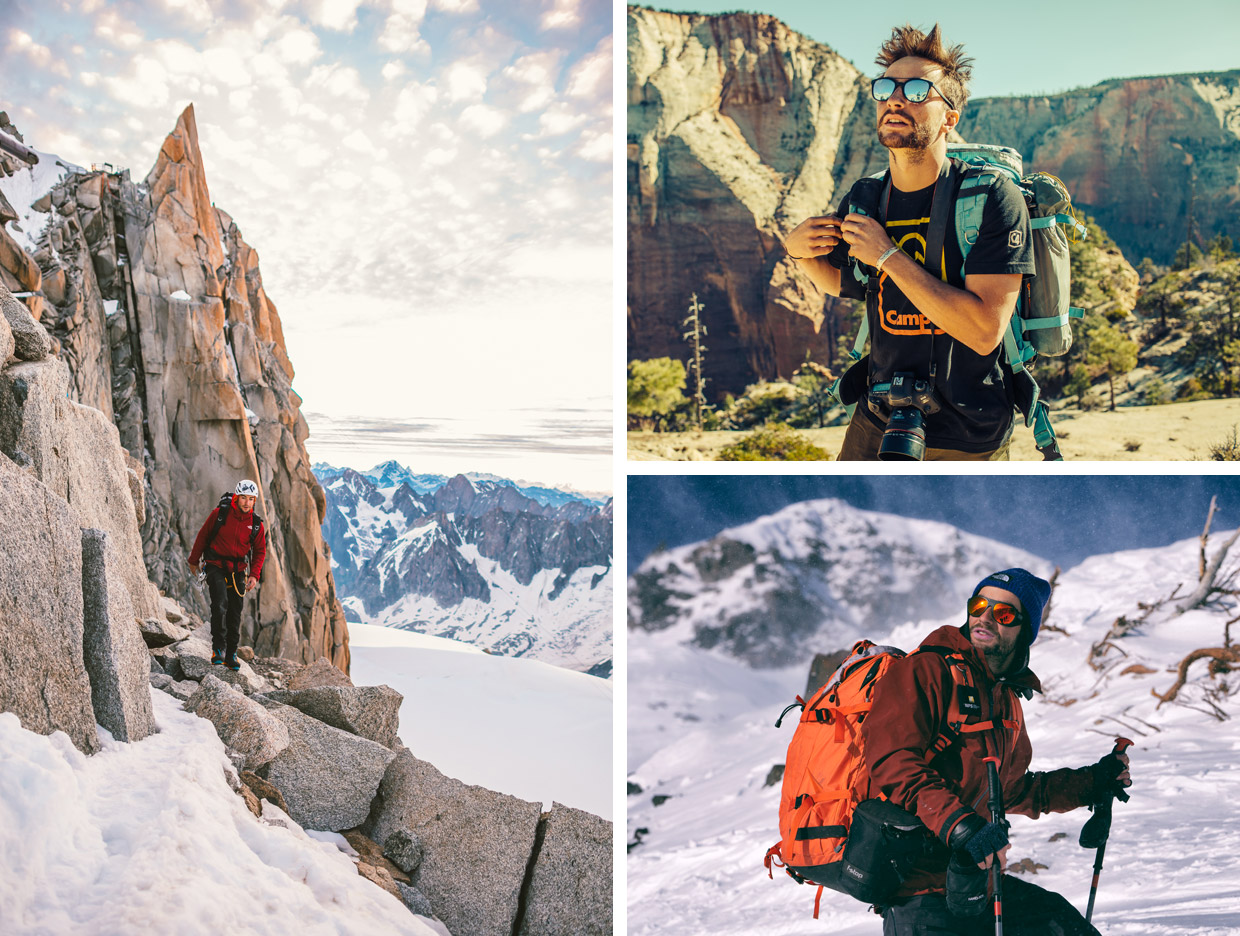 Let's start with the pack itself before diving into the details. The pack has clean lines, it's rugged, and it carries a unique style. The outer fabric is pretty damn weather resistant. I have taken it to some of the harshest places around and it performs beyond belief, to the point where I don't think twice once the rain starts coming down. The fabric is also super durable. A few years ago, while riding a small motorcycle through Nicaragua, the Tilopa was filled with gear on my back when out of nowhere I hit a sand patch and got tossed over my bike. Even though I was in shorts and flip-flops, luckily I was fine – and my gear was in perfect condition. After checking myself out, I realised that the pack had taken a huge force and saved me from getting hurt. The pack itself only had some scuff marks.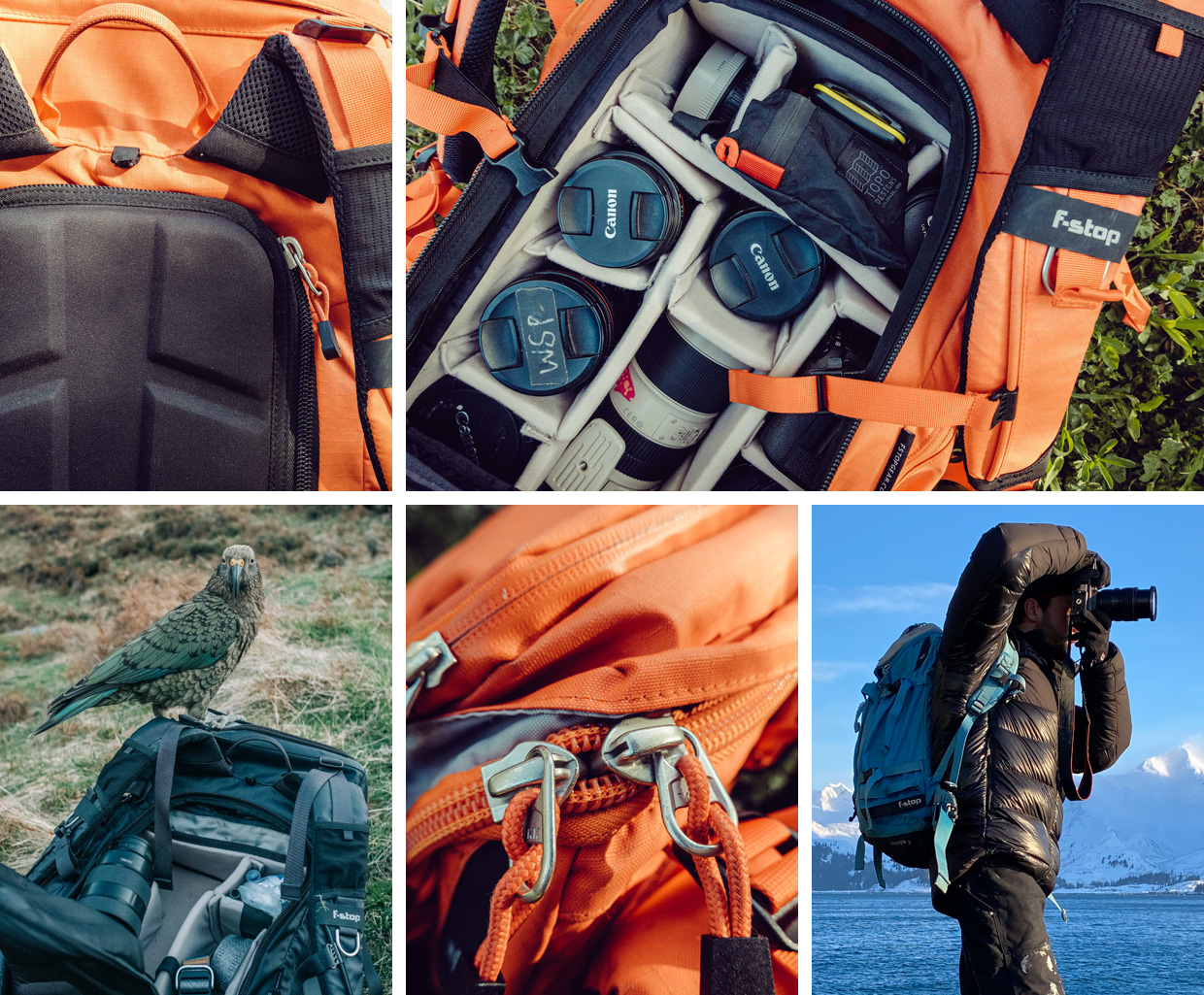 The padding on the Tilopa is thick – some might look at it and think it's too thick, but if you use this pack how it's supposed to be used, fully loaded with 40lbs of gear, the padding is perfect. The back panel opens up and gives you access to the ICU (Internal Camera Unit). Back panel access is mandatory for me. You drop the pack down face first, open up the back panel, get gear, shoot, pack it back up, and put the pack on. Since it's face down, the back panel doesn't get wet or dirty – a nice bonus. There are zippers and pockets galore on this pack. I love to organise my gear, and each pocket gets its use. The straps are heavy duty. I have strapped full ski kits to it, metal C-stands, and other odds and ends. The straps have yet to fail me.
This is the pack I will use until I retire. I trust it as I trust myself. It's always there and ready to perform just as hard as me and my team.
---