Water Flows Together
Inspiration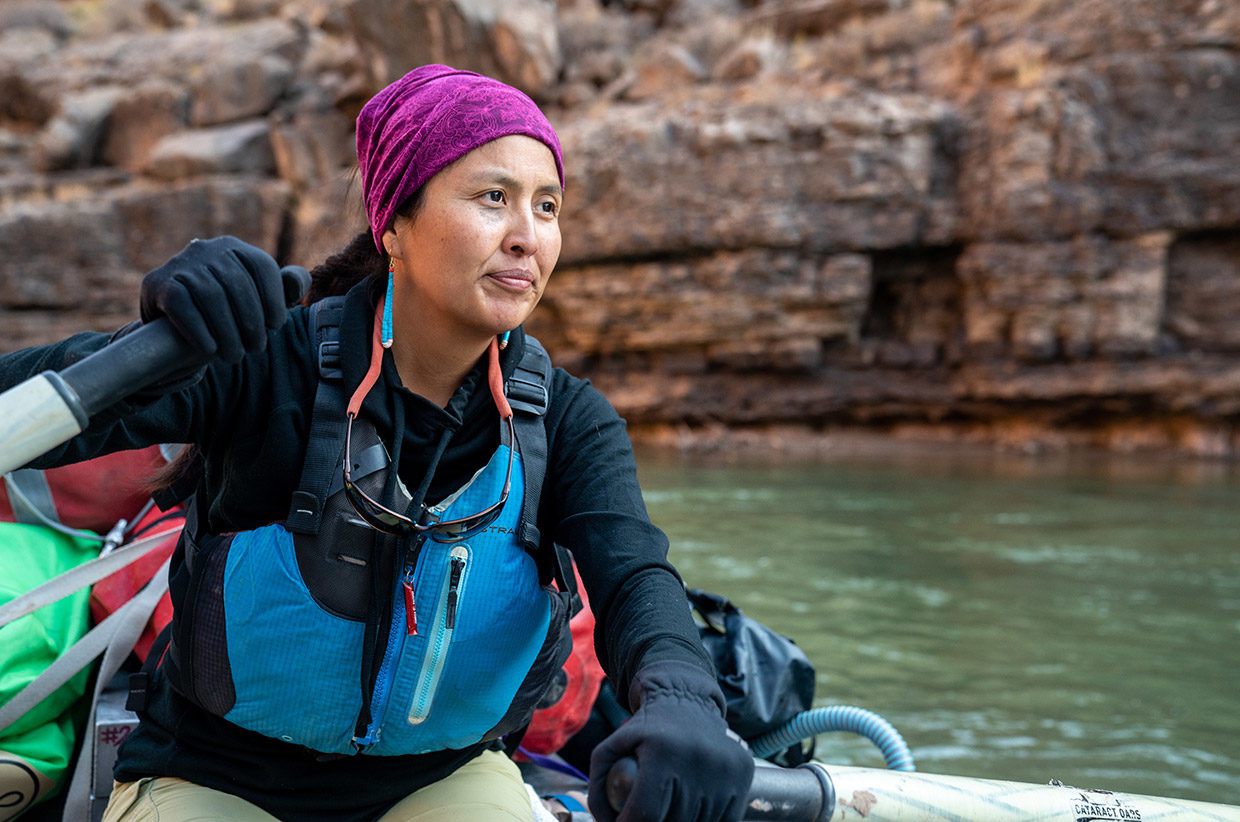 A Film by Spruce Tone Films // Photography by Spruce Tone Films / Taylor Graham
'I think it's important, as a Diné river guide, to tell our story, and our perspective, and how we connect to this place, in order to bring awareness and education to the Indigenous peoples that lived here. We connect to everything around us; the land, the water, the animals. We see them as our relatives. We see them as living beings, that they're sacred, that they can teach us a lot of things.' – Colleen Cooley
---
Water Flows Together is a film by Spruce Tone Films that elevates the importance of acknowledging Indigenous land in outdoor recreation through the voice of Colleen Cooley, one of the few female Diné (Navajo) river guides on the San Juan River. In sharing Colleen's perspective, we are given a glimpse into native views on issues of water resource management, which are often missing from larger discussions of western water challenges.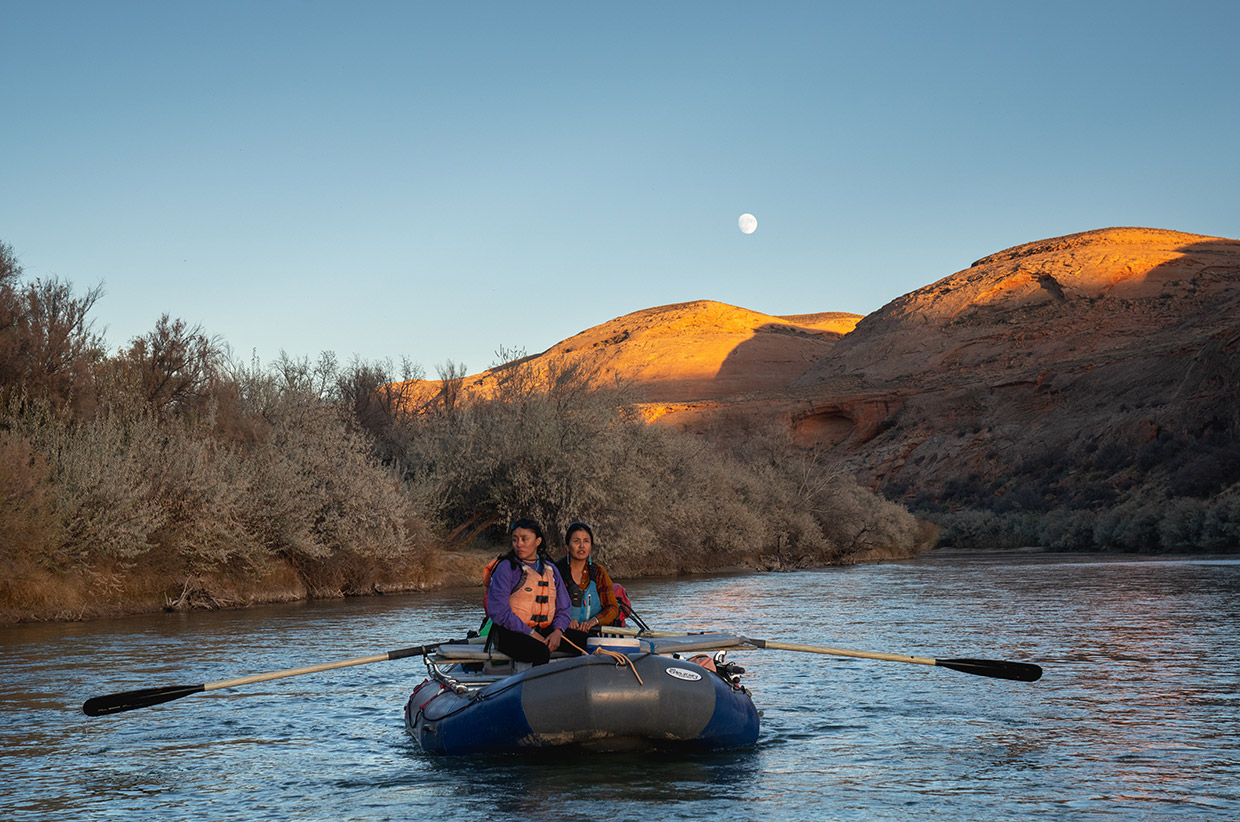 For time immemorial, the Diné (Navajo) have considered the San Juan River sacred. Centuries-old stories and teachings connect the people with the river as it continues to serve as a physical and spiritual resource for the peoples who rely on it. Yet at the same time, economic and social barriers have kept the number of Native people recreating on the San Juan to a minimum, and trends of globalisation and urbanisation continue to widen the gap between many Navajo and the natural world.
Water Flows Together is told from Colleen's perspective and explores the ways in which her upbringing and her native identity have shaped the way she interacts with the world. The film is a meditation on the challenges Colleen and her community have faced, the unique relationship she has with the San Juan River, and the unique opportunities her role as a river guide affords as she seeks to create positive change.
'I would like anyone that goes on the river, if they have never been there before or been on a trip in the past, to know that it is Indigenous land. To know that there is a history here that might be overlooked or not told.' – Colleen Cooley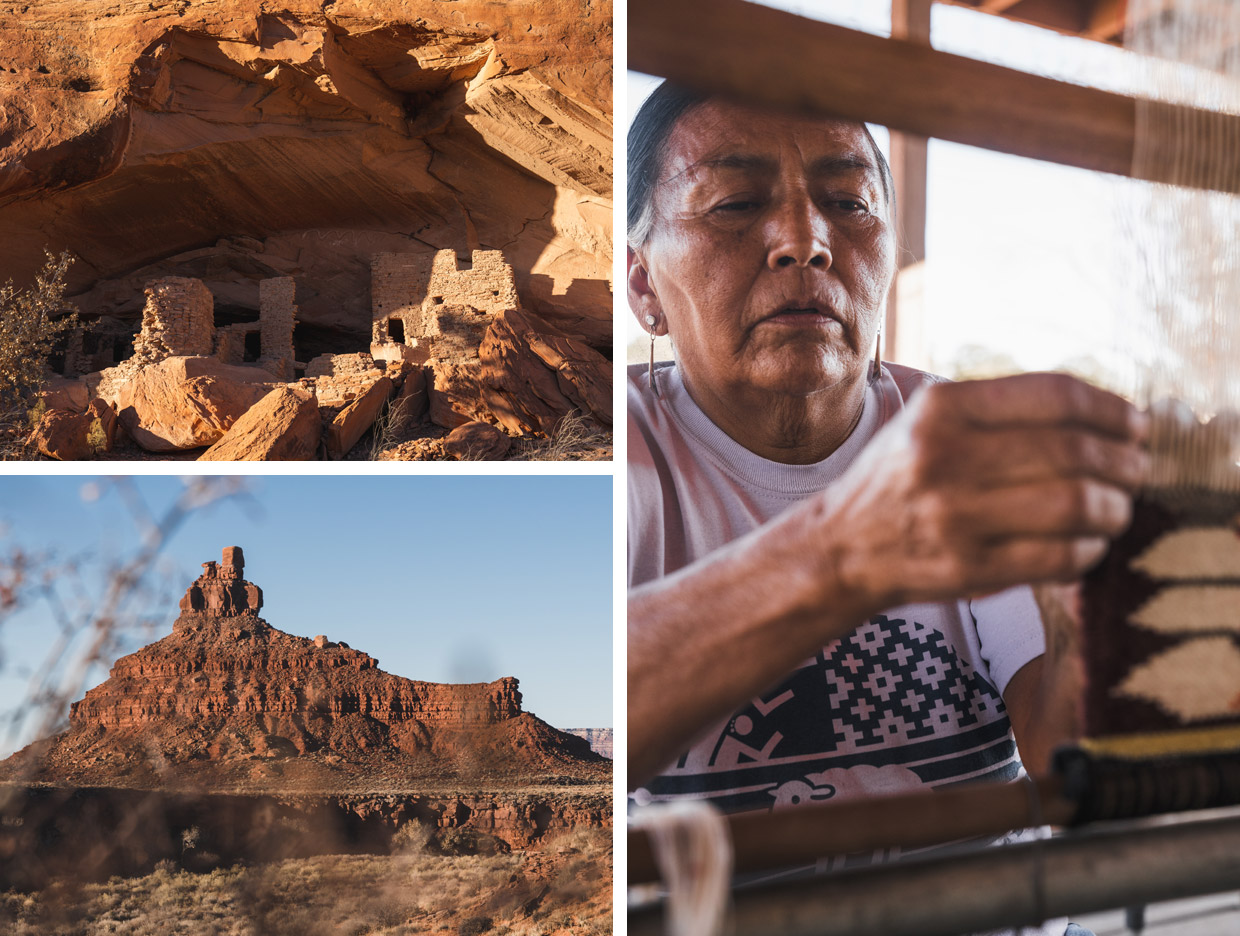 Colleen Cooley grew up in Shonto, Arizona, on the Navajo Nation, and forged a deep connection to the San Juan as a river guide when her sister, Nikki, introduced her to the joy of river running. Today, Colleen works as one of the few certified native guides on the river, providing interpretation of her community's connection to the San Juan. Through her work, Colleen addresses a need to bring Indigenous perspectives to recreational rafting and hopes to create a sense of appreciation and ultimately protection for the river.
---
A film by Spruce Tone Films
Directed and Produced by: Palmer Morse, Taylor Graham, Matt Mikkelsen, Colleen Cooley
Editor: Palmer Morse
Sound Recording & Mix: Matt Mikkelsen
Original Score: Ben Sollee
Colorist: Palmer Morse
Website: www.sprucetonefilms.com
Instagram: @sprucetonefilms // @ccoolio2 // @taylorbuzzell // @palmermorse // @matthewmikkelsen // @americanrivers // @niteize
Facebook: Spruce Tone Films
Land Acknowledgement:
The filmmakers would like to acknowledge that this film was produced on the traditional lands of the Diné, Hopi, Ute, and Zuni peoples and honour with gratitude the land itself and the people who have stewarded it throughout the generations.