Kendal Mountain Festival: Countless Connections
Events
As the 2018 Kendal Mountain Festival trailer Countless Connections is unveiled, we share our highlights from this year's programme and consider what it is about the UK's largest gathering of the outdoor community that keeps audiences returning year after year.
Nestled in the foothills of Cumbria's South Lakeland district, the town of Kendal provides the perfect setting for this annual knees-up! Prepare to get beasted by the Adidas 10K Trail Race which begins with a steep ascent up the aptly named 'Beast Banks' to take in jaw-dropping views over the Lyth Valley followed by a technical descent via potentially wet cobbles leading back into the town centre. And then join some of the world's leading mountain runners as they share astounding UTMB stories in the Columbia Mountain Running Session.
An Insiders Perspective
Each year Kendal Mountain Festival share's the inside view on some of the biggest stories emerging from the outdoor world this year. Making headline news over summer was cave-diver Jason Mallinson, who formed part of the team responsible for the incredible rescue of 12 Thai School boys who became trapped in a flooding cave. After varying reports of how the rescue operation unfolded Jason joins the Petzl Underground Session to share his account of what actually happened.
Inspiring Adventures
Lake District local, Berghaus athlete and patron of the festival Leo Houlding takes to the stage to introduce the World premiere of Spectre. The film documents his extraordinary expedition to Antarctica to embark on a huge objective; to climb one of the most remote mountains on the planet, the Spectre. If that wasn't challenging enough he also completes a trans-continental traverse, using traditional sled-hauling techniques and modern snow-kiting technology to get there.
Champion Athletes
Five-time downhill mountain bike World Champion Rachel Atherton joins Kendal's legendary Trek Bike Night, double World Bouldering Champion Shauna Coxsey shares her High Hopes in a stand-alone presentation hosted by Entre-Prises, as climbing joins the roster of Olympic sports at Tokyo 2020 and three-time winner of the Whitewater Grand Prix Dane Jackson joins a stellar line-up as part of the Palm & Pyranha Paddlesports session.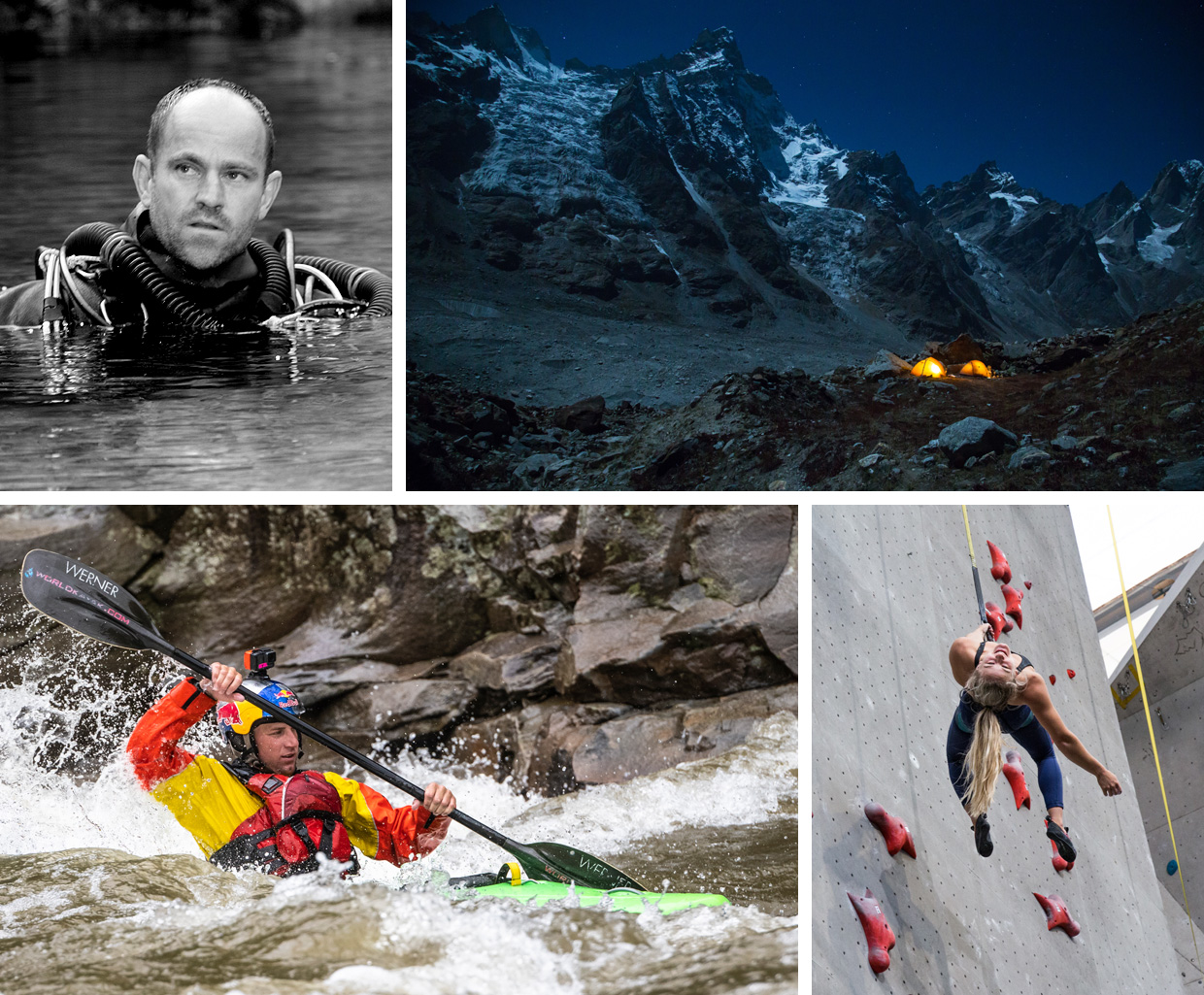 The 2018 Kendal Mountain Literature Festival programme has also been unveiled, revealing a diverse programme of events featuring some of the UK's foremost authors of nature, landscape and mountain literature.
The four-day literature festival, now in its second year takes place from the 16 – 18 November as part of Kendal Mountain Festival. Featuring over 40 authors, poets and writers including naturalist Mark Cocker, Canal Laureate Nancy Campbell, Mountaineer Graham Hoyland and former hospice scribe Tanya Shadrick, this year takes the theme of 'connection' to explore the latest and very best outdoor inspired literature from across the UK.
Robert Macfarlane, acclaimed British writer and Kendal Mountain LIterature Festival Patron said: 'This is among the most diverse programme of any nature/outdoor festival I've seen; so rich in its reach across voices and communities.'
---