Modern Everyday Carry
Gear & Guides
Stories Behind the Gear: The James Brand Founder Ryan Coulter
Written by Harriet Osborne
Photography by The James Brand // Shy Rajdev & Max Howard
We chat to Ryan Coulter, founder of The James Brand, a brand known for its minimalist pocket knives and everyday carry essentials, about his childhood influences, his reductionist mindset, and the process of designing premium products for the modern adventurer.
---
It takes a genius to make complicated things simple. These people transform everyday problems into clever solutions that not only seamlessly fit into our lives – but make us wish we thought of them first. Ryan Coulter, the founder of The James Brand, is one of them.
It started in 2012, when Ryan, an ex-product development innovator for Nike, and a team of designers built an entire brand around the things we really need in our pockets. 'You can tell a lot about a person by the things they bring with them every day,' Ryan tells us from his design studio in Portland – home to the largest concentration of knife companies in the USA. 'When you use a pocket knife, it might be for two seconds to open a letter, cut up an apple, scrape off some gum, or tighten a screw – but you will use it 10 times a day. They're just little things that you may not see coming, but you can solve them quickly because you have the right tool to hand.'
There are some things our phones can't do. Like drawing a quick sketch, jotting down a handwritten note, making a paper aeroplane, or starting a fire. So the team also developed a family of practical analogue products to help solve these problems in the now: perfectly balanced Blackwing pencils, compact pens, and DDC notebooks. The brand isn't anti-technology, but rather a 'counterbalance to strapping on a headset and disappearing into a virtual world for three hours.'
Ryan's fascination with pocket knives began at the age of eight, when his father, a coal miner, received one as an award for his service and passed it on to him. 'As a young person, [receiving a knife] was an interesting mix of freedom and responsibility. It meant that my father could trust me to use it without getting hurt. I used it for fishing, camping, cutting rope on hay, and opening feed bags for the animals on the farm. Everyone always had a pocket knife. It was just standard practice.'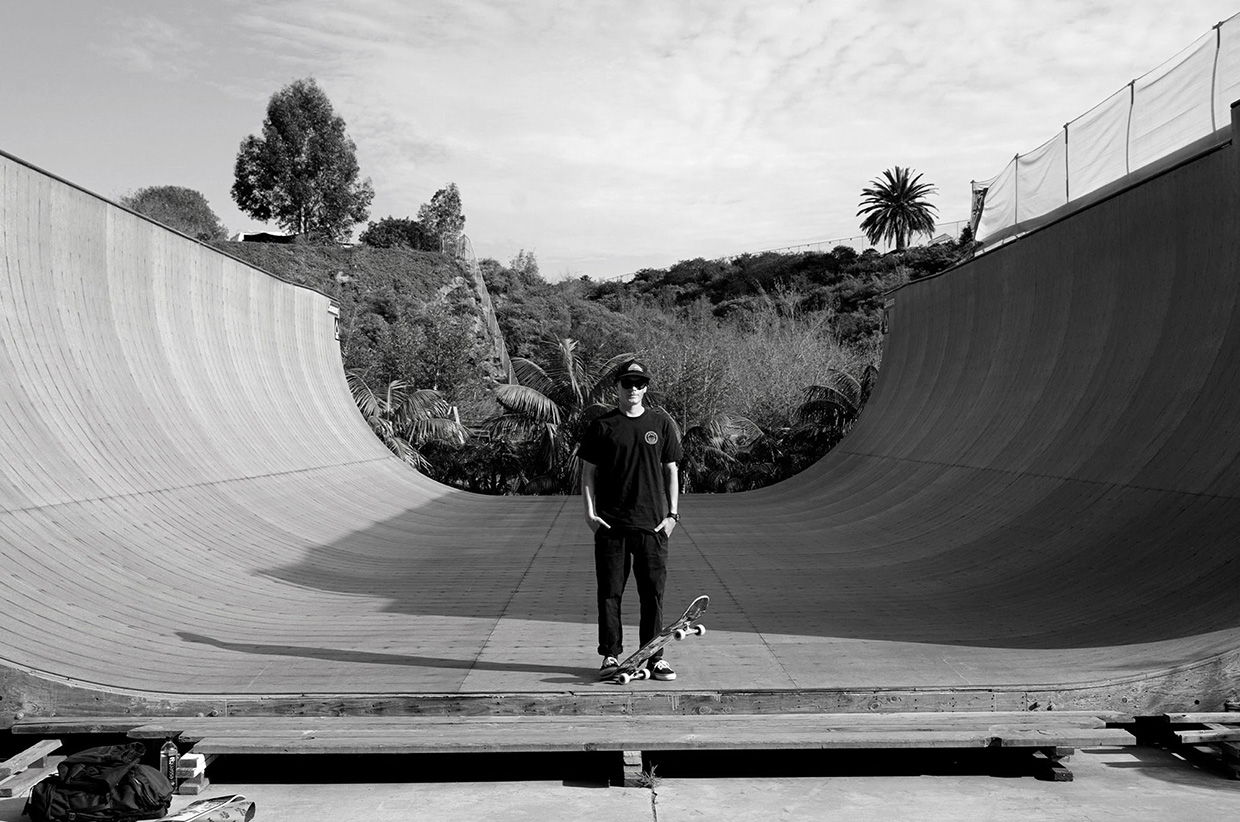 Ryan grew up alternating between a rural and urban setting in Indiana, USA. But in both scenarios he spent most of his time outdoors. 'In the urban landscape, I was a skateboarder. That's what I've always done, and it's the fundamental thing that has shaped my life. In the rural environment, I rode horses, drove four-wheelers, and hiked in the woods. I just loved being outdoors.'
Over the years, Ryan grew frustrated with the 'maximalist' pocket knives available at the time. 'Everything was overbuilt with lots of textures and grooves. It was more of a maximalism thing happening where people were just adding stuff to it,' he explains. 'I really like the minimalism of Apple products. But in the space of pocket knives, no-one was really doing that.'
So one day after work, in his living room, he challenged himself to reverse-engineer a pocket knife by hand. 'If I could strip this down to its barest form, what would I get? It was a selfish exercise because I just wanted to replace the pocket knife I was carrying with one that better reflected my branding and design values. I always try to be reductive. So what's the most minimal, straightforward, clean version of that idea you can get across?'
Over a decade later, Ryan continues to pose these questions to his growing team, whom he describes as 'role models, peers, and friends'. Their collaborative efforts can be seen in the Ellis Slim – the newest and slimmest addition to the brand's family of slip-joint knives. With slip-joint knives, the blade is held in place by a robust spring that guides it towards either an open or closed position, requiring two hands to operate and adhering to UK regulations.
The Ellis Slim is available in both straight-bladed and serrated versions, with either G10 or aluminium handles and premium Swedish Sandvik 12C27 steel. It maintains the same overall design language as the traditional Ellis but without the scissors to make it as slim as possible. 'The reductionists within us decided it would be a beautiful product if it were just the blade on its own. It has such a beautiful surface finish. It's really strong and light, so it checks all the boxes for premium high performance.'
The Ellis Slim is so light that you often forget it's there. Photographer and friend of the brand, Max Howard, told us, 'It clips right onto my pocket and is so thin I forget I have it with me most of the time! As much as I'd like to say that I use the knife in adventurous situations, the reality of an EDC knife is to open boxes, cut cable ties, and use it as a screwdriver when I can't be bothered to go to the shed! The Ellis Slim is capable of all those things and much much more.'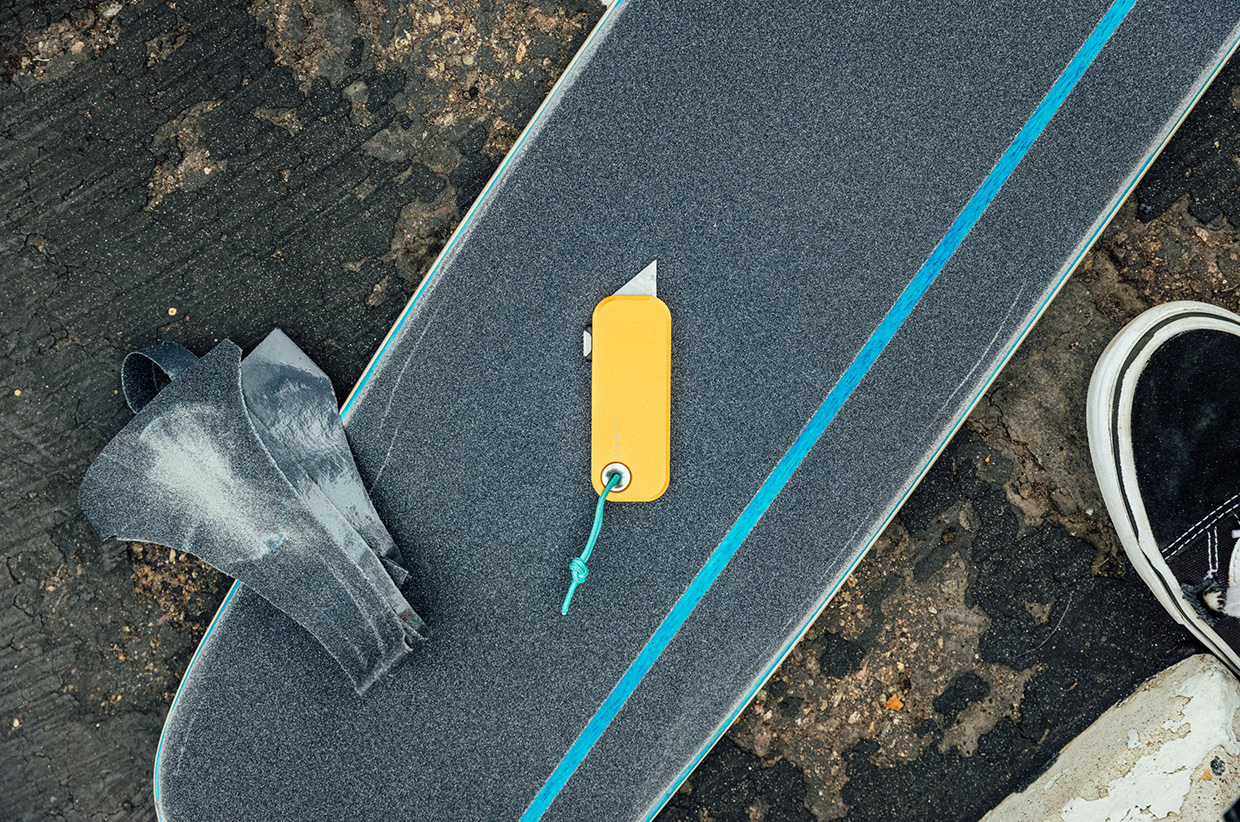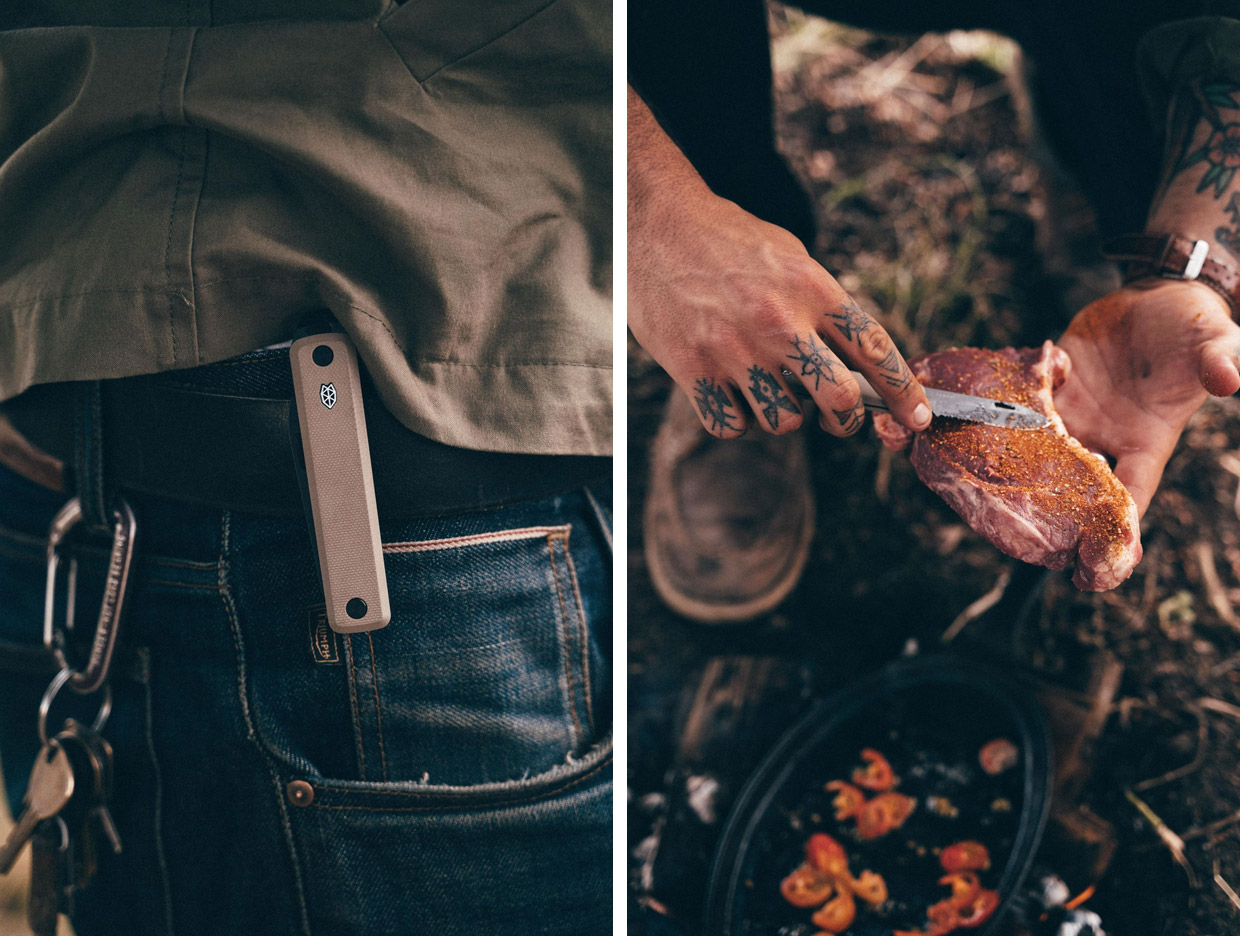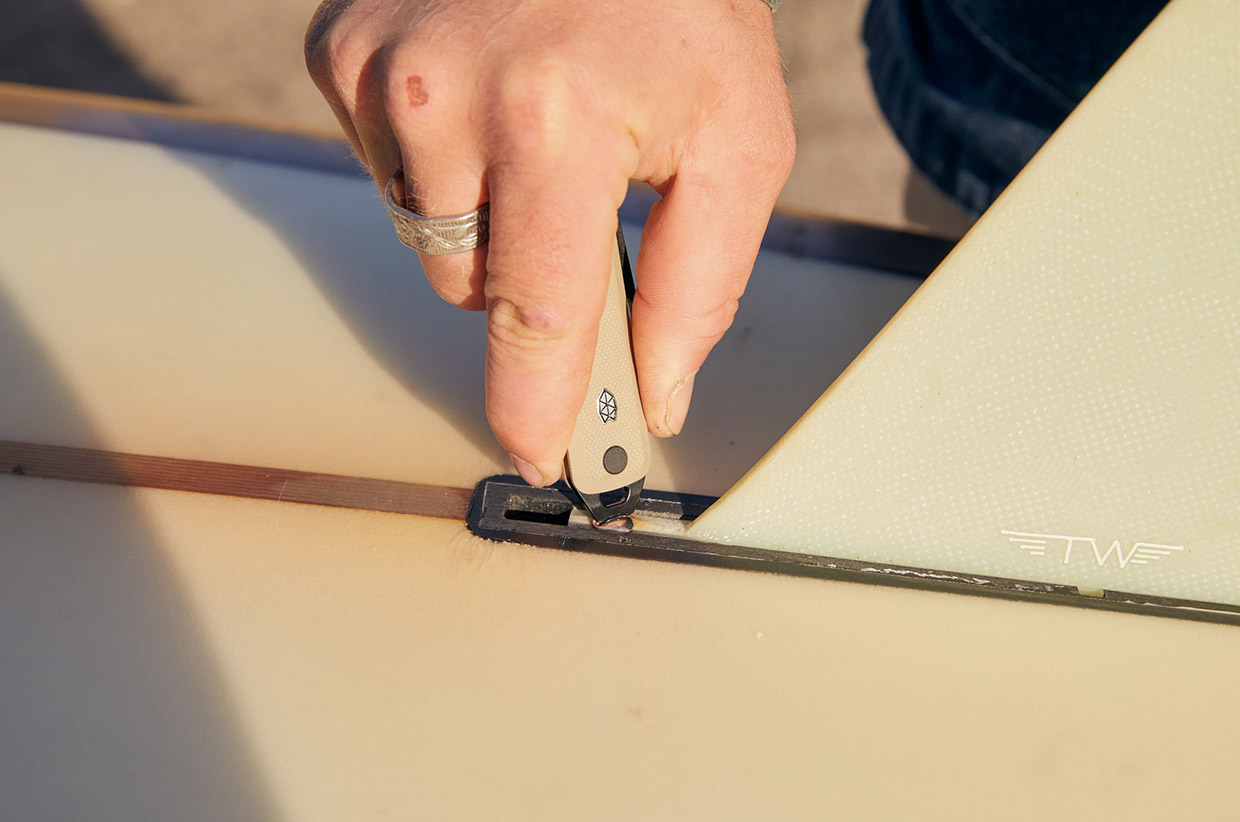 All products are designed with the brand's muse, James, in mind to encourage consumers to experience the world in a more real and physical way. Ryan explains, 'James – whoever they may be – is someone who can move seamlessly from the city to the country and back, always looking for an adventure or a reason to travel, ready for whatever the day might throw at them. They're educated, smart, humble, competent, and confident. They're a lot cooler than I am! The goal for us is to be more like James every day.'
Ryan hopes he can continue the creative process of building a brand forever – and inspire younger generations to reinterpret their own meaning of who James is. 'I want younger people to take control of the concept of James so it means something to them. So I want to stick around doing this forever. It doesn't need to be a massive corporation; we're all just having fun in the creative exercise of building a brand.'
The James Brand has come a long way since hand-assembling knives in Ryan's living room, with factory partners and a loyal customer base all over the world. 'It takes an entire team to bring something like this to life. I'm super proud of what we've done. It's work, which means I have hard days, and I work long hours, and all work has its ups and downs, but I would rather be doing this than anything else.'
---