Review: KEEN Innate Hiking Boots
Gear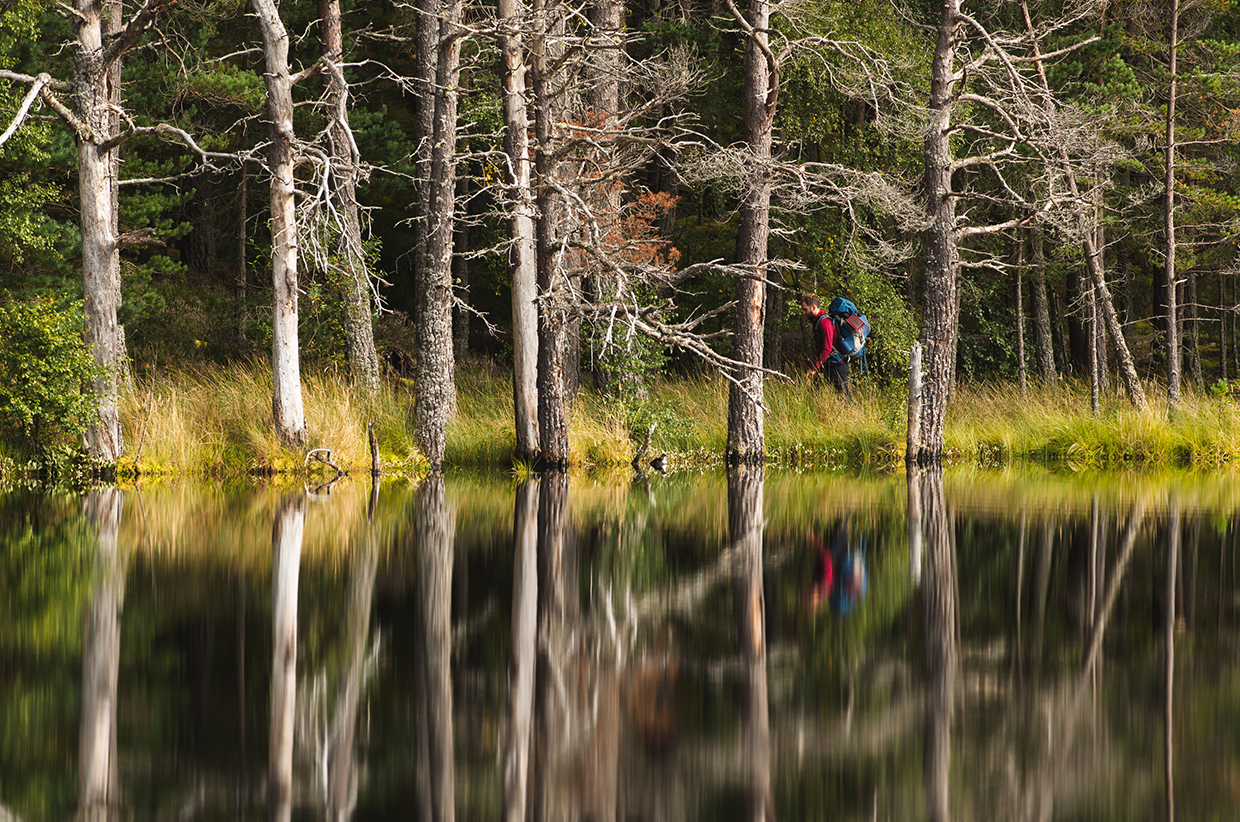 ITEM: Men's Innate Ltd Leather Waterproof Hiking Boots
PRICE: £140
STYLE: Waterproof Hiking Boots
WHAT THEY SAY: Our shared values with Sherpa Adventure Gear, which helps create a better future for Nepalese children, inspired this unique collab and men's limited edition leather boot.

---
Four of the five highest mountains in the UK are in the Cairngorms. It's home to a quarter of Scotland's native forest and is defined as a sub-arctic mountain landscape. Mountain hares and ptarmigan hide among these hills, changing colour with the seasons, and golden eagles often circle overhead. The Scottish wildcat, red squirrel, snow bunting, and capercaillie are among the wildlife that makes their home in the country's largest national park.
Yet, for such a mountain range, the Cairngorm plateau doesn't have the ragged drama of the west coast. Instead, these ancient, eternal hills have a grandeur so enormous that it connects deeply with the soul. Not that you feel this on the 0814 from Inverness to Aviemore.
I'd come out for a quick dose of wilderness, to disconnect from city life for 24 hours. I was hoping to hike and swim, sleep wild and breathe the crisp mountain air. And, over the next day, with a few adjustments to plans, I'd manage most of that. But stepping off the train, it was clear that the Cairngorms were showing their dark side. In fact, they were not showing much at all thanks to a layer of cloud that lay over the tops.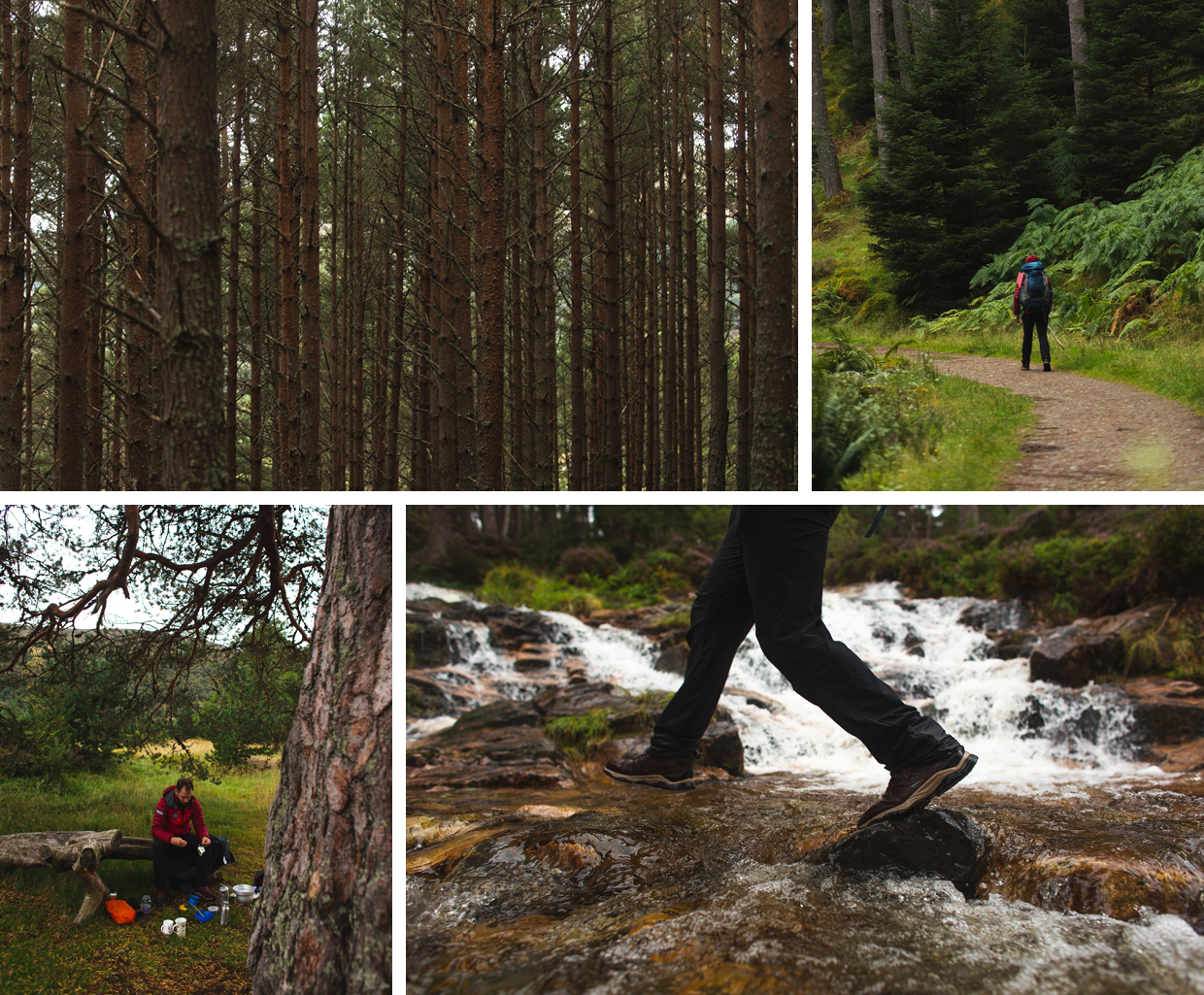 It was also an opportunity to test out some gear, notably KEEN's new Innate boots. The boots are a collaboration with Sherpa Adventure Gear, and for every pair sold, €15 is donated to Room to Read in Nepal, an organisation that focuses on improving literacy in developing countries. The money will go to teacher training and support, reading materials, and learning spaces. Sherpa Adventure Gear is itself a company that supports people in Nepal and employs workers there to make some of their garments.
I wore them from Inverness instead of my usual boots. Straight away, they appeared beautifully made from nubuck leather, with Sherpa's 'infinity' logo stamped on them, and they have big, fat, retro laces. Under the leather and underfoot, however, KEEN's technology is well used.
The KEEN.DRY waterproof membrane survived an unexpected dip into a bog as well as several river and stream crossings, standing on rocks in the flow. I liked how sturdy they were too. And as we walked across the Cairngorms, I found them to have a solid grip on all surfaces – wet trees, rocks, grass, path, dry heather.
They are a boot ideally suited to the type of trip we were on: comfortable despite lots of walking, on a variety of terrain, without ever being on anything too rocky, technical or steep. The ankle support is substantial – I can't see myself getting any turned ankles in these – and I found the laces to be great, with no slipping at all.
I'm most vulnerable to stumbles and slips when my feet are a little numb after swimming in the lochs, but with these boots, I felt confident they'd grip, even when walking on damp rock.
They were also a bit lighter than I'm used to; great when we had a few hours of walking to do. I'd have no qualms about using them regularly in summer and autumn, and they are ideally suited to paths, trails, and forests. Best of all is the money that goes to the valuable charity in Nepal.
As we walked out of the park, after 24 hours of walking, swimming, and relaxing in a bothy, I felt refreshed and connected again to Britain's arctic-alpine environment. Sometimes 24 hours is all you need to escape, but it won't be long before my boots are treading back up these paths.
---