The Hug Run // Part Four
From The Field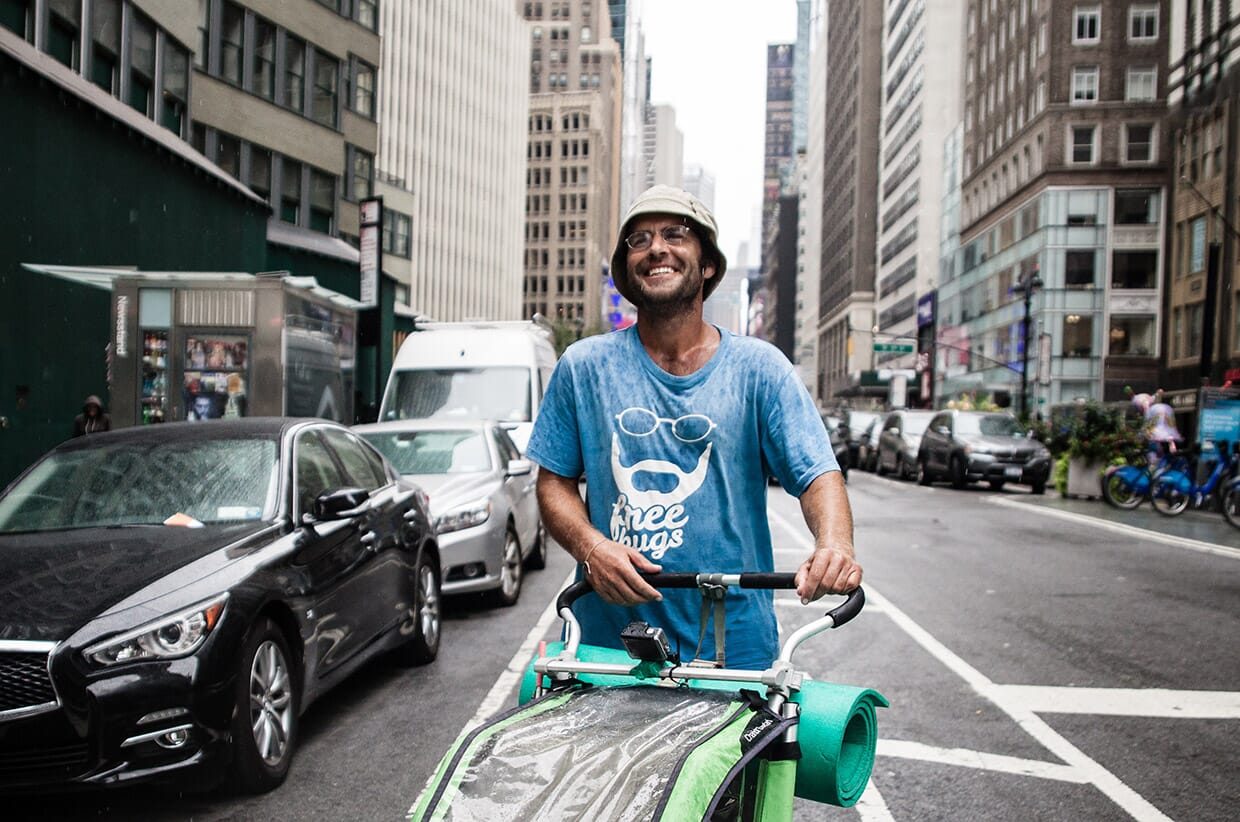 Morgan Cardiff is documenting the journey of Dave Chamberlain, part-way through the 'Hug Run' – a seven-year, 64,000km run taking him all over the world. In this fourth Sidetracked report, Dave is in New York and contemplating the sacrifices and challenges that he faces on the journey. Read Part Three here.
Photography by Jay Gunning
---
People often joke, with a twinkle in their eye, that the reason I am running is because of a girl. When they hear that I am the only boy child, in between 3 sisters, that twinkle becomes a pained look of understanding whereby I usually get a hug, or at least a pat on the shoulder.
I've never had an issue with my sisters. In their own unique way, I admire their experiences and intelligences. They've always accepted that their brother is off somewhere, doing something less than retirement-orientated. I've always just assumed that they are perfectly comfortable with this status quo. That is until recently when I had a little wobble.
A few weeks ago, the 'baby' in the family delivered the first of the next generation. I wasn't there. I was sitting just north of Boston.
I knew that the babies were coming. I knew that if I began my journey, I probably wouldn't be there for what was the single greatest day in my sister and her husband lives. And yet I still left, using the timing of the seasons and the already lengthy delays, amongst other reasons, to get going.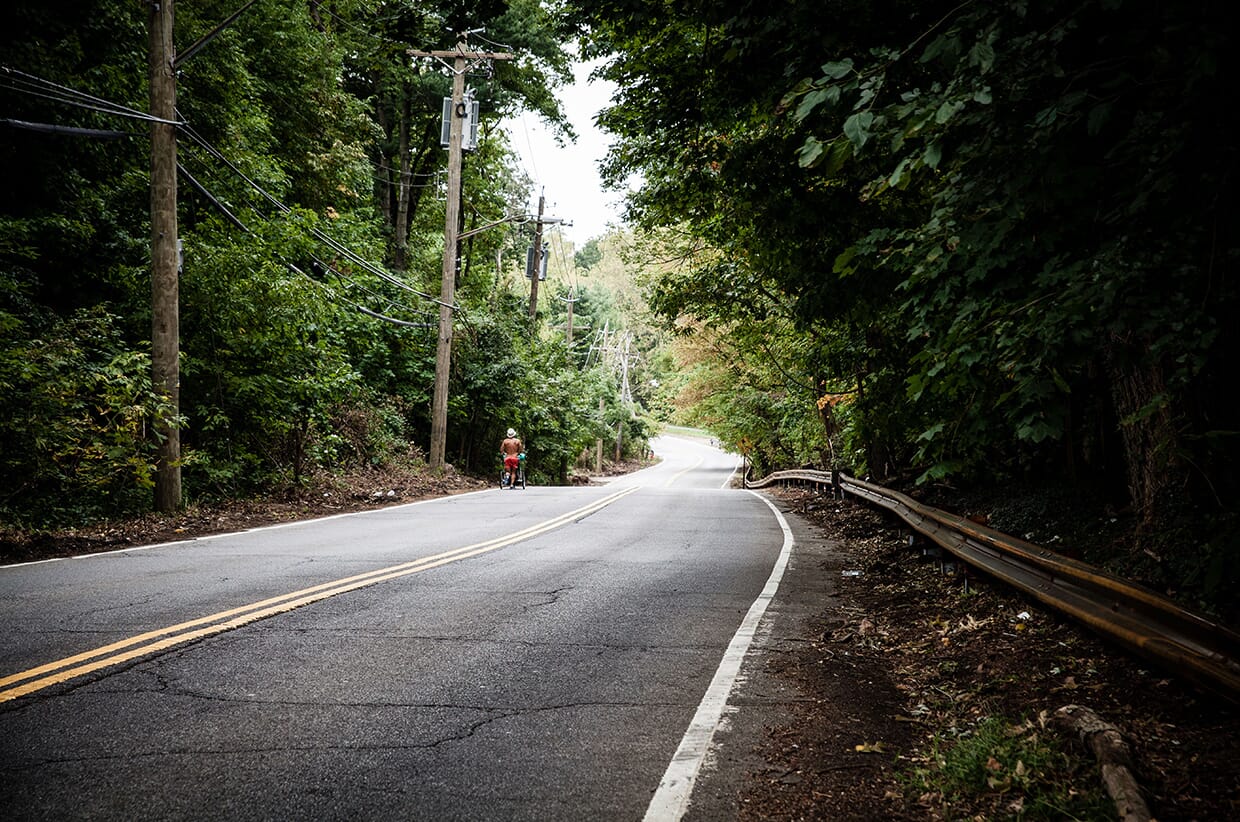 They were surrounded by an incredible number of phenomenal people, so I don't feel that they were lacking support, and yet I wonder whether my absence did, or will in future, leave a hole. And it got me thinking about the price we pay in the pursuit of personal goals.
My argument has always been that to be a more productive and positive member of society, one needs to first invest time in oneself. Without a sense of personal value, I can't imagine how people will ever feel that they have something positive to contribute, nor how they can expect a certain minimum level of civility from society in return.
I genuinely do believe that one must be a little bit selfish by searching for that inner sense of worth and peace. It really struck home while running through the streets of Manhattan, after many years of dreaming about the day, that I was running into the heart of that exotic New York City.
It sounds strange calling New York exotic. Streets lined with millions of lampposts, the rather turbin East and Hudson Rivers, the ever-present cacophony of taxi's, measuring the shortest time gap known to humankind – namely the time between traffic lights turning green, and the horn of an irate, and now suddenly extremely late, taxi driver.
But it is exotic. It's the place of a thousand songs, movies and television series. A place on which boyhood dreams were built. Frank sang about it. Liza danced in it, and somehow over the years, the humble bagel and dollar pizza slice took on mythical proportions.
Why wouldn't I miss the birth of my niece and nephew for all of this? And then I realised something else. I couldn't phone home to ask how they were doing because I don't have an US sim. Standing in Union Square watching the swarm of people on their mobile phones chatting, networking, flirting, I was aware of something else that I have missed out on. I don't have a sim because I don't have a network of people to call.
This isn't an essay meant to discourage, or to seek sympathy. I'm absolutely living the best possible life that I can currently imagine for myself. What I want to try and get across to people though, is that no matter what you do, you will always miss out on something. The person working the 9-5 in a concrete cube misses out on the fresh air.
The person running around the world misses out on sufficient medical aid to replace their hips when they turn 70, and things start falling apart. And on a very immediate level, that person misses out on the birth of his baby sister's twins.
There are two options ahead. I could pack it all in and try to make up for lost time, but that won't reverse the clock. Or I can acknowledge the consequences of my own journey, and ensure that the price I pay for missing these events is outweighed by the increased commitment and determination to make this project a success.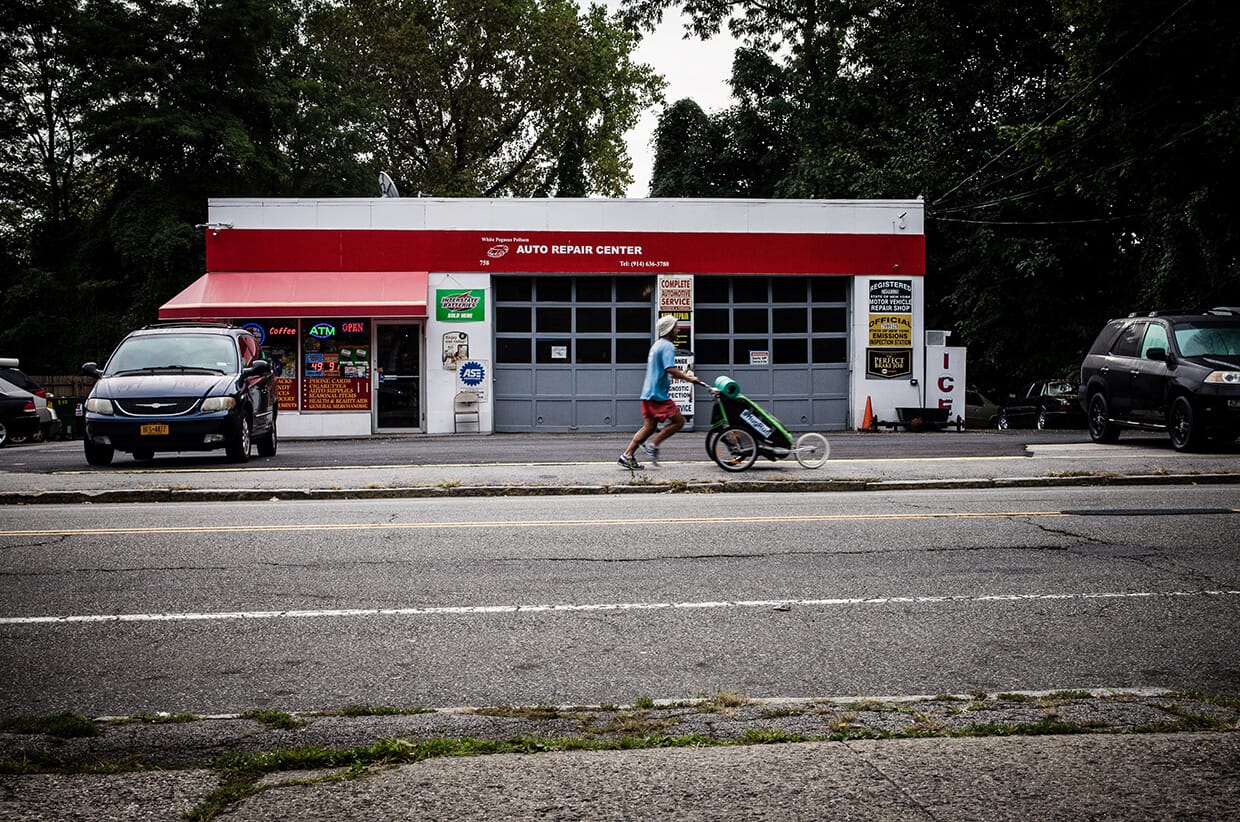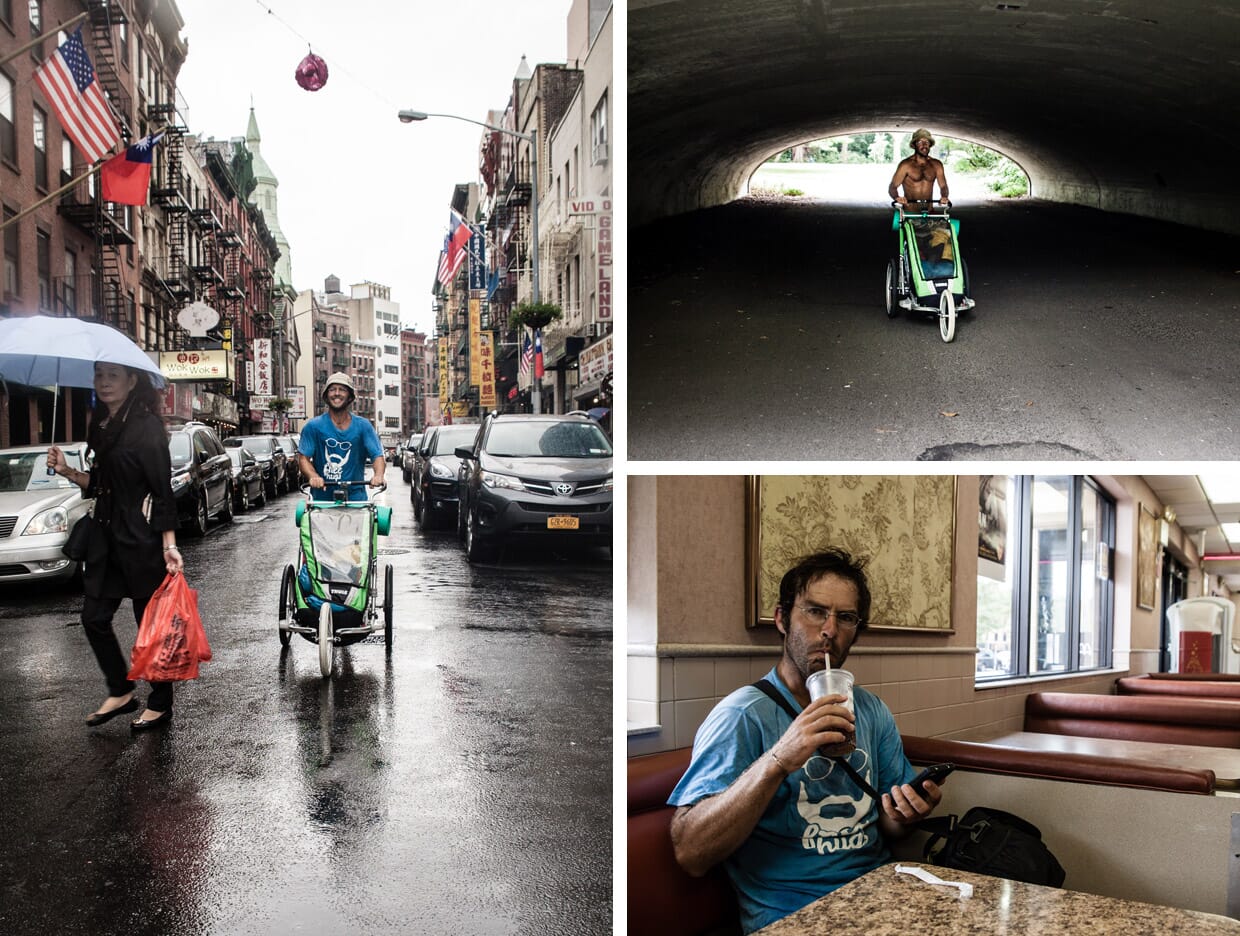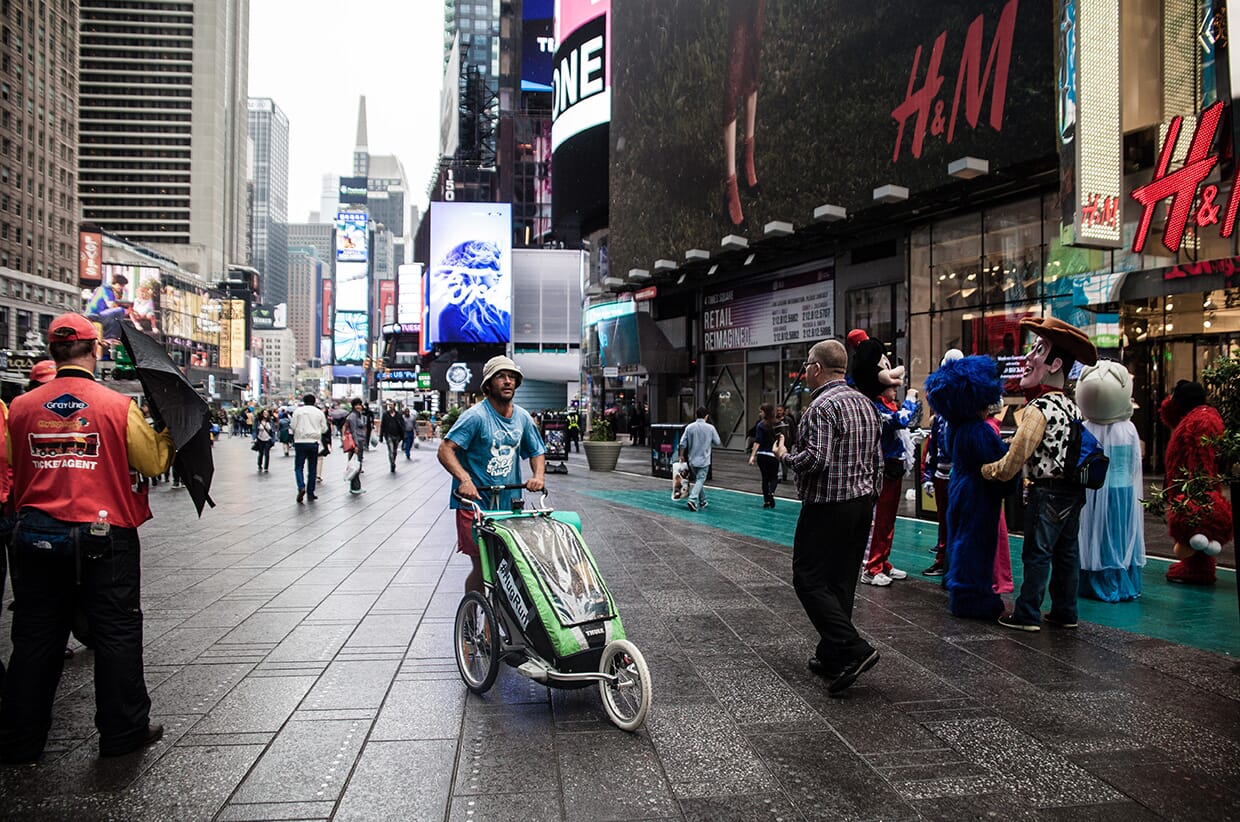 This won't be the last time that something like this happens. And it wasn't the first time that I've made a choice to travel over personal events.
Two years ago, I left on a trip to India. It was at one and the same time the easiest and hardest choice I had to make, but in the end I went. During dinner on my first evening in India, I heard that my mum had finally lost her battle to cancer. I left knowing that I would never see her again. My mum and I spoke about my going. I had her blessing. I would have had her disappointment should I have stayed. In the end, I went because I couldn't think of a better way to celebrate what she stood for, than by going to a country so at odds to everything I knew, and was used to back home in South Africa.
My mum embraced challenge. She embraced life right up until the very end, because she knew the importance of dreams. Without dreams, we merely exist, in this absolutely incredible experience called 'Life'. One of the greatest crimes, in her opinion, is destroying the dreams of others. And so, without knowing what the future brings, this is why I continue to dream. It is why I chose to leave on this project when I did. And, it is why I find I find myself today in New York, that place of childhood fantasy.
I've taken the selfish route in all of this. My obligation is to now honor the missed momentous occasions by ensuring that whatever the outcome, I will one day look back and know that I gave it my best.
---