The Hug Run // Part Three
From The Field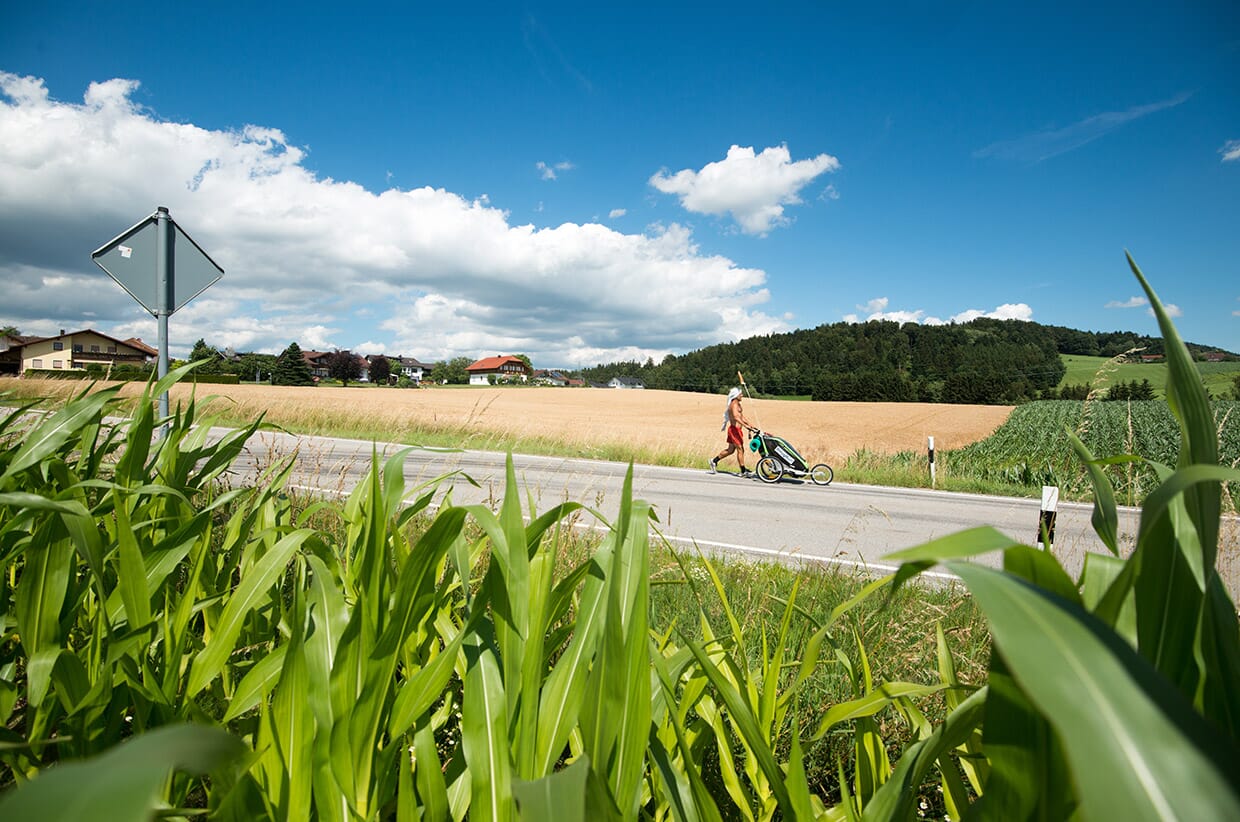 Morgan Cardiff is documenting the journey of Dave Chamberlain, part-way through the 'Hug Run' – a seven-year, 64,000km run taking him all over the world. In this third Sidetracked report, Dave completes the three-month European section of his journey, and moves on to the next stage in the Americas. Read Part Two here.
---
Words by Dave Chamberlin // Photography by Morgan Cardiff
So, now I find myself in Halifax.
 My three months in Europe have ended and I sit poised on a bench, on the Atlantic seaboard, eating a ridiculously big ice cream and pondering the 30 months I'm about to spend in the Americas.
Already the differences in culture are obvious, not least the reactions to my story.
 I'm no longer talking strategy and logistics – they've been replaced by high-fives and 'OMGs'.
 There's nothing wrong with it. It's cultural, and that's partly why I'm running – to experience these different cultures. 
But like many things, just because I've simplified my life doesn't mean that life, in return, is simple. 
And running to experience different cultures is only one of my motivations.
I have been asked the question 'why?' too many times to enumerate. And I've been told too many times that I'm amazing. 
It's nice to hear, but it is also another reason why I'm running.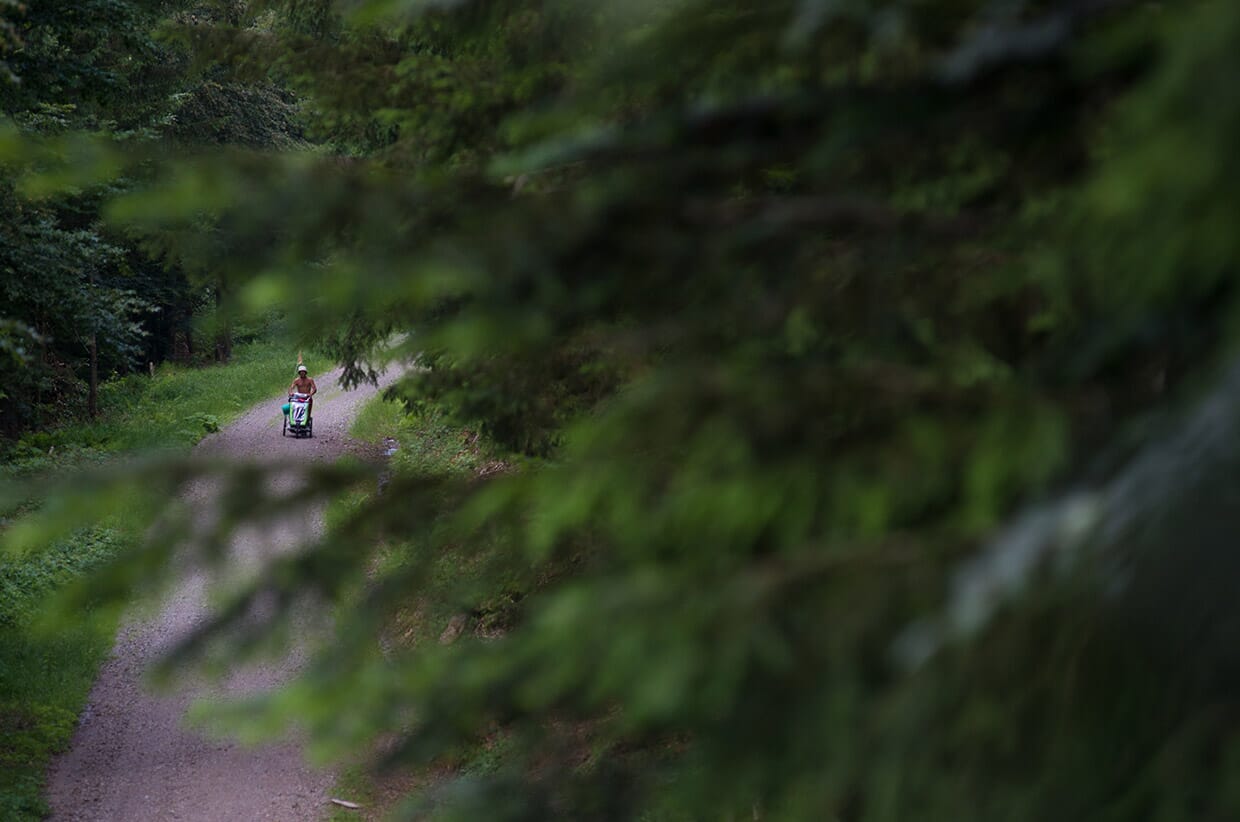 I'm tired of bad news. I'm tired of reading about the destruction of cities and entire populations in the Middle East. I'm tired of hearing the angry, and awful, rhetoric that has sprung up across the Western world.
 I am looking for inspiration, for the good news. 
But I'm not brushing the suffering under the carpet in the hope that if I ignore it long enough, it will go away – on the contrary, I believe that if people learn to be happy within themselves, to see the 'amazing' that each one of us is capable of, an 'amazing' that we all possess, then that sense of worth will change the way we interact with the world around us.
Yes, it is amazing that a tubby South African is trying to run around the world with his pram. But as a normal human being, it is logical that if I can be amazing, then this potential exists in each of us. So, I enjoy these Canadian discussions because I can show people how to stop looking outwards and instead look inwardly for someone amazing.
It exists in each one of us. The problem is that what is boring or routine to one person might be amazing to somebody else, yet we are never told this. We never compliment strangers. And more and more, we seem less inclined to even acknowledge their existence with a simple 'hello' as we pass in the street.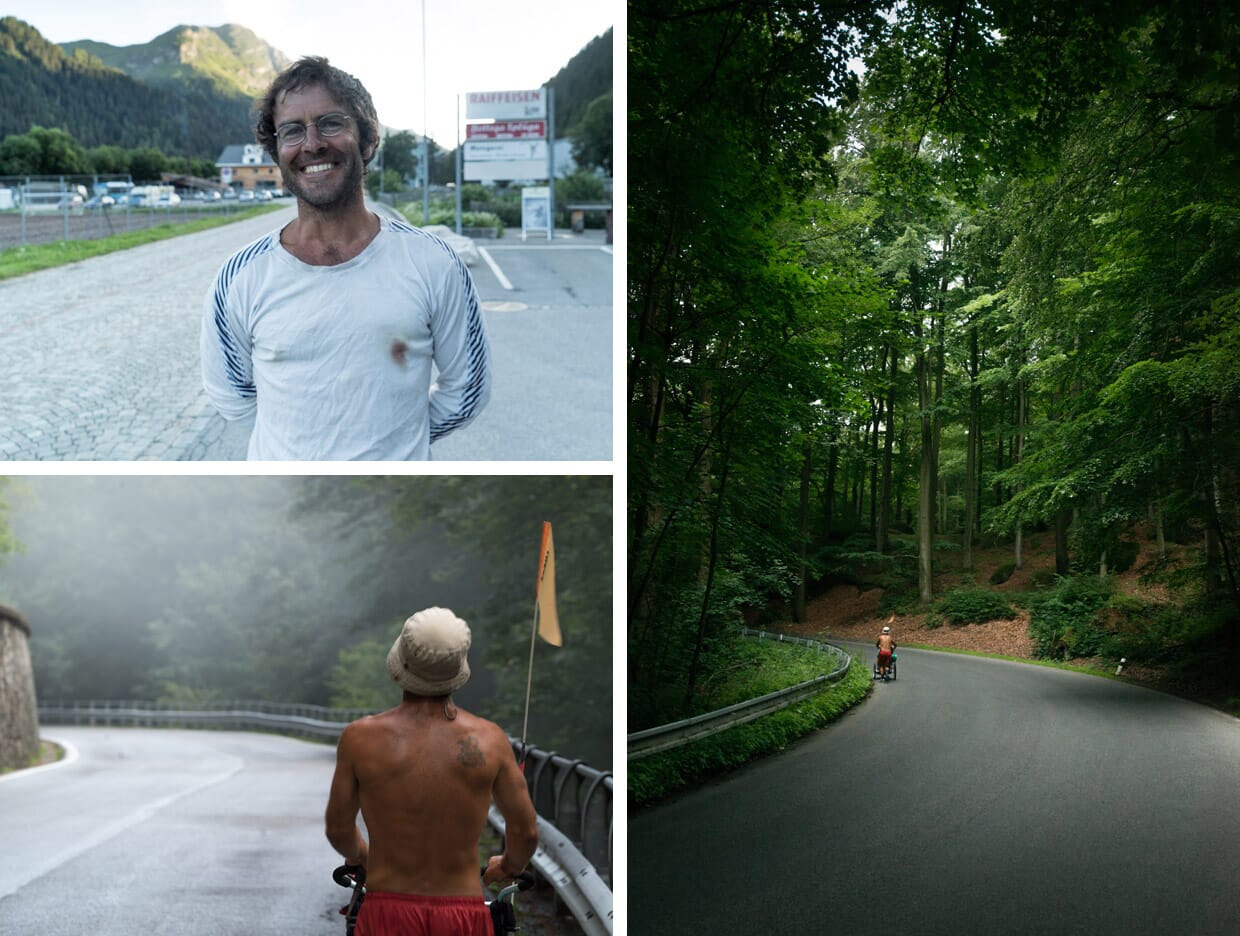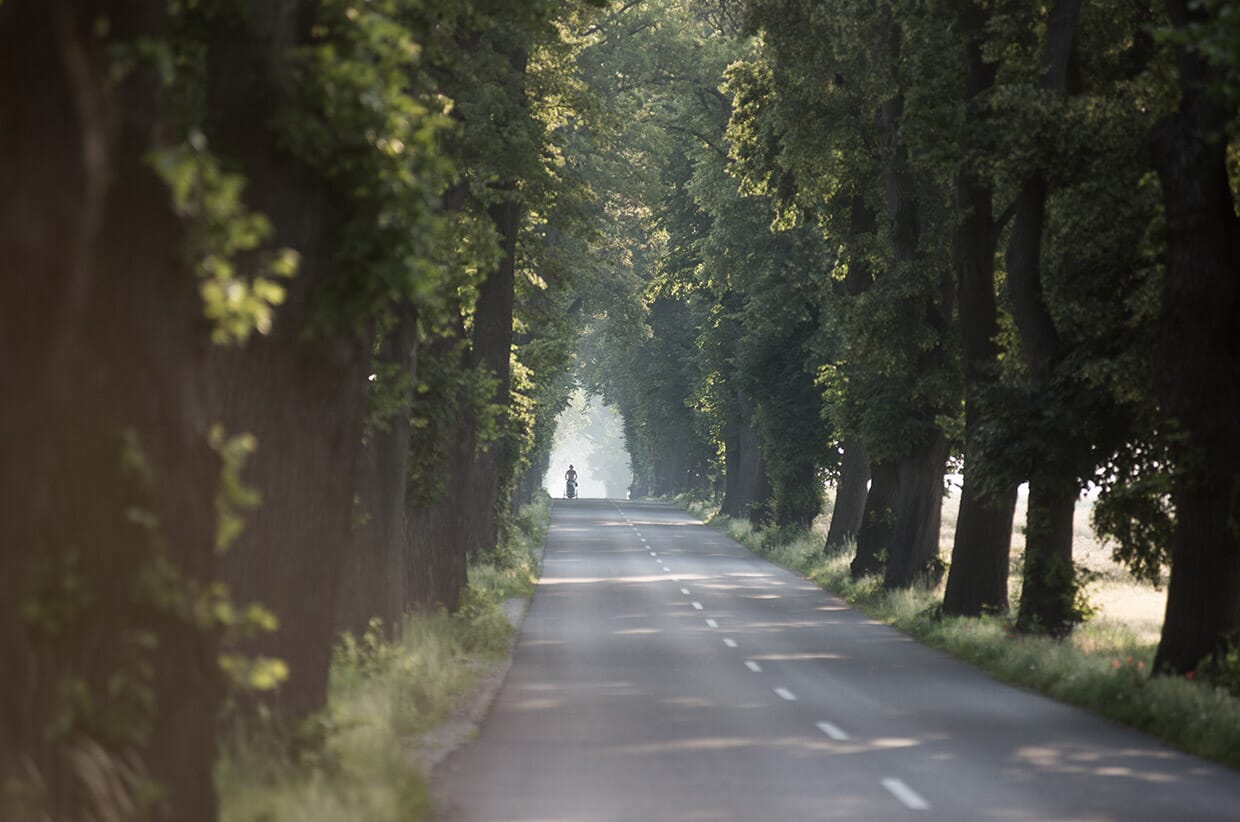 And so that is why I run, and that is why I am able to get up in the morning and face the next six years. 
It's because I meet amazing people every day, who continue to blow my mind. It's because I have an excuse to shout out 'hello' to fellow pedestrians, and it's because there is nothing more beautiful in the world than to see somebody realise that, in their own special and unique way, they are amazing and that they have value.
It's a beautiful world out there, filled with all sorts of amazing creatures and places, and it's time we started talking about them.
---