50 Adventure Films To Keep You Inspired
Inspiration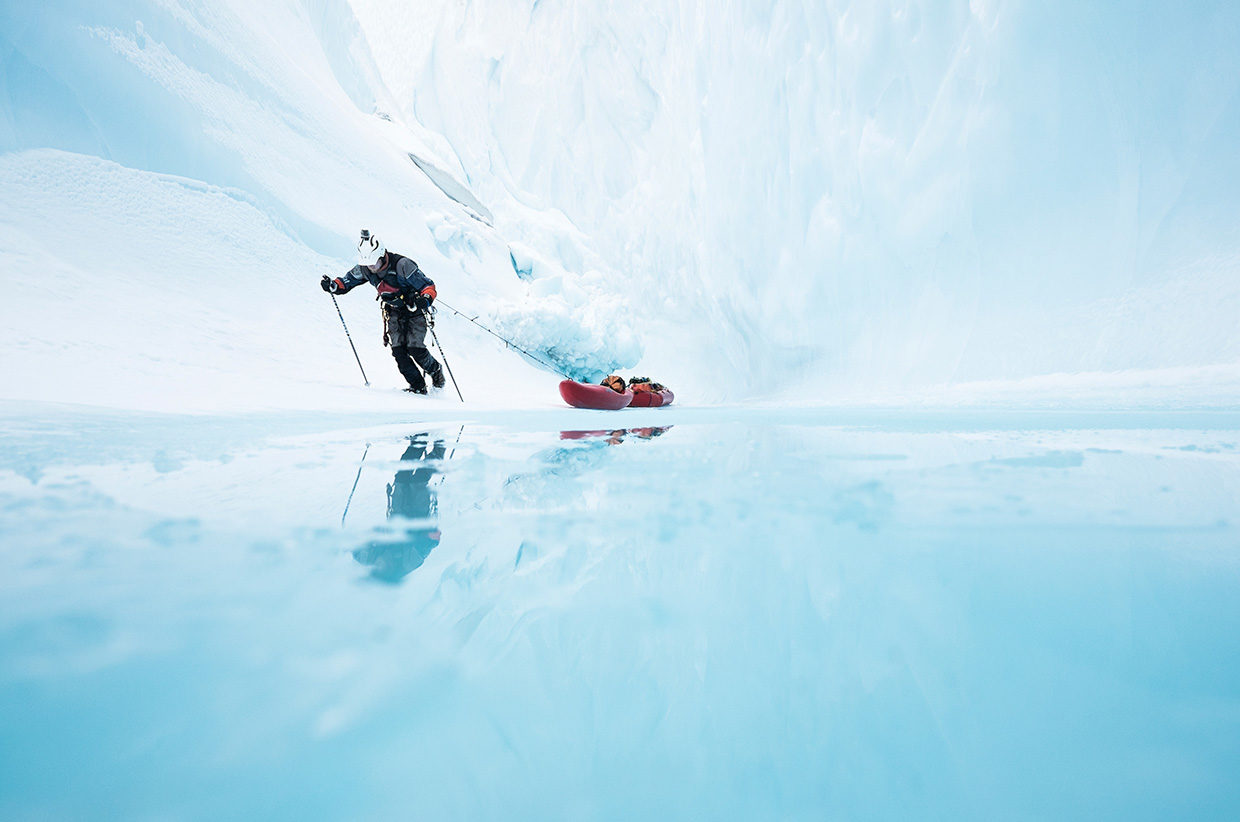 As we're all currently spending a fair amount of time at home, we've put together a list of 50 films that offer a brief virtual escape, and maybe even inspire your own future adventures.
Curated by Neil Irwin. This list is in no particular order. Films marked with an asterisk may require renting or are part of a subscription service.
---
Mountain (2017)*
1hr 13min // Genre: Climbing
A cinematic and musical journey exploring the mindset of how we came to love the Mountains, and why people feel they are drawn and choose to be amongst them.
Watch Mountain on Netflix
---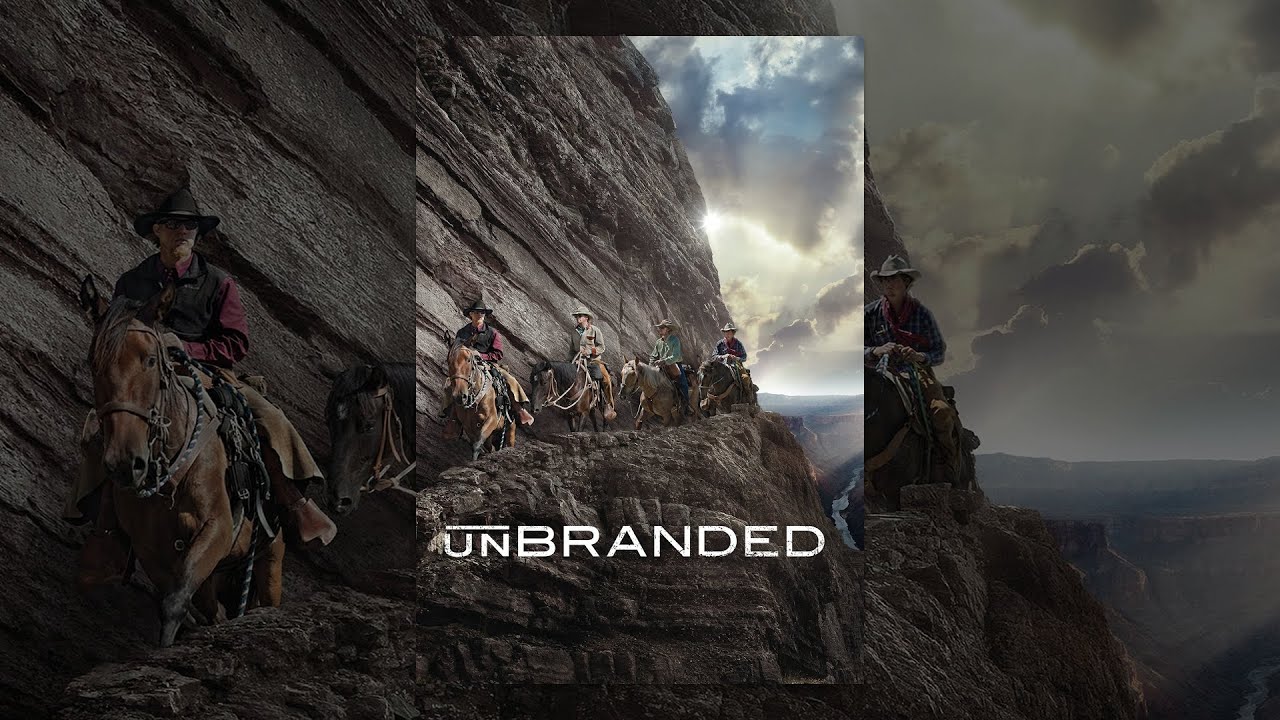 Unbranded  (2015)
1hr 46min // Genre: Adventure
Four cowboys ride 16 Mustangs 3,000 miles through the wildest terrain in the American West to inspire conservation efforts and prove the worth of 50,000 wild horses and burros living in holding pens.
Watch Unbranded on YouTube
---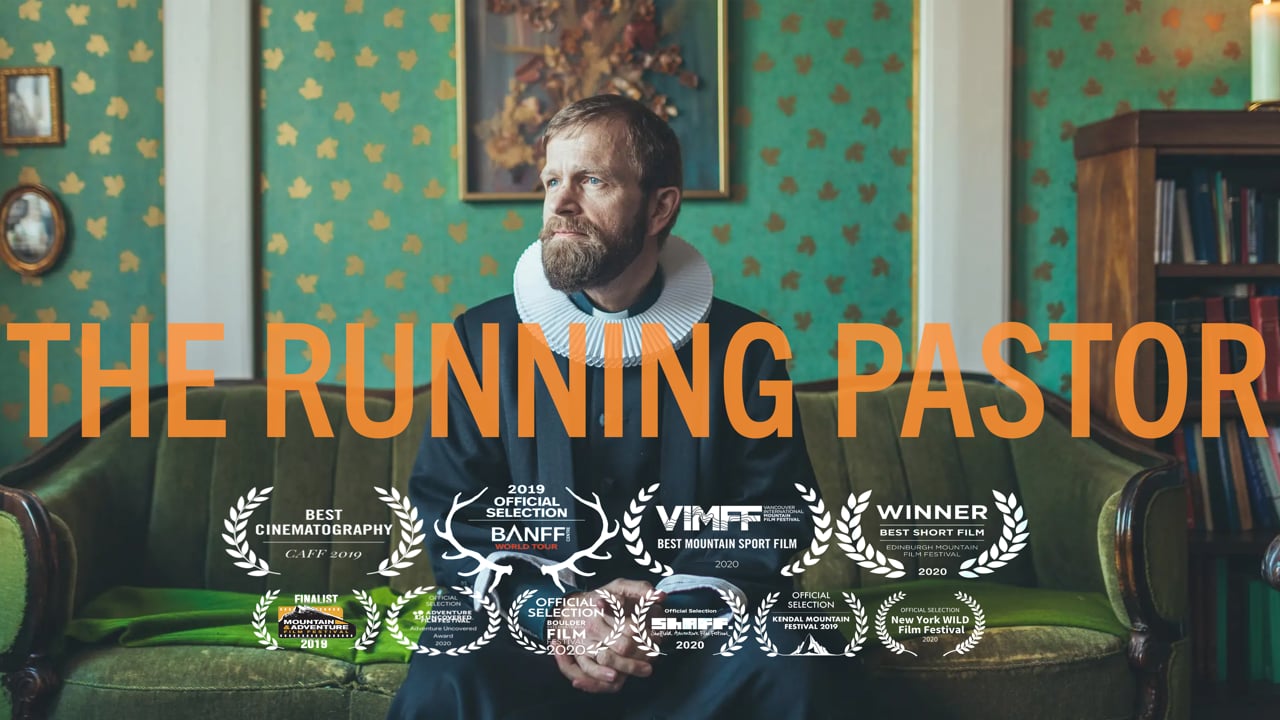 The Running Pastor (2019)
8min // Genre: Running
The Running Pastor, featuring Sverri Steinholm, follows the Faroese pastor as he shares his experiences living in and serving the Faroe Islands community. As an avid trail runner, Steinholm uses his time on the trails to work through not only his personal conflicts, but the conflicts of others he's often burdened to bear being the local pastor who must keep everyone's secrets.
Watch The Running Pastor on Vimeo
---
The Dawn Wall (2017)*
1hr 40min // Genre: Climbing
A truly remarkable story of how free climber Tommy Caldwell and his climbing partner Kevin Jorgeson attempt to tackle the mammoth challenge of climbing The Dawn Wall of El Capitan – 3000ft of pure granite.
Watch The Dawn Wall on Netflix
---
Losing Sight of Shore (2017)*
1hr 31min // Genre: Paddling
A documentary film, following the Coxless Crew, a team of women who rowed across the entire length of the Pacific from San Francisco to Australia.
Watch Losing Sight of Shore on Netflix
---
RJ Ripper (2018)
19min // Genre: Cycling
The incredible story following Rajesh (RJ) Magar, growing up making Mountain Bikes from whatever parts he can get hold up in the streets of Kathmandu, to becoming 4 time Nepalese National Champion by the age of 21. A story of turning dreams into reality.
Watch RJ Ripper on Vimeo
---
The Last Honey Hunter (2017)
35min // Genre: Culture
In the steep mountain jungles of Nepal's Hongu river valley, members of the isolated Kulung culture have risked their lives for generations scaling dangerous cliffs to collect a wild and toxic honey. Deep and dark, the film glides through a misty world of forest spirits, dreams, and woodsmoke to share the story of the leader of the harvest and his final journey.
Watch The Last Honey Hunter on Vimeo
---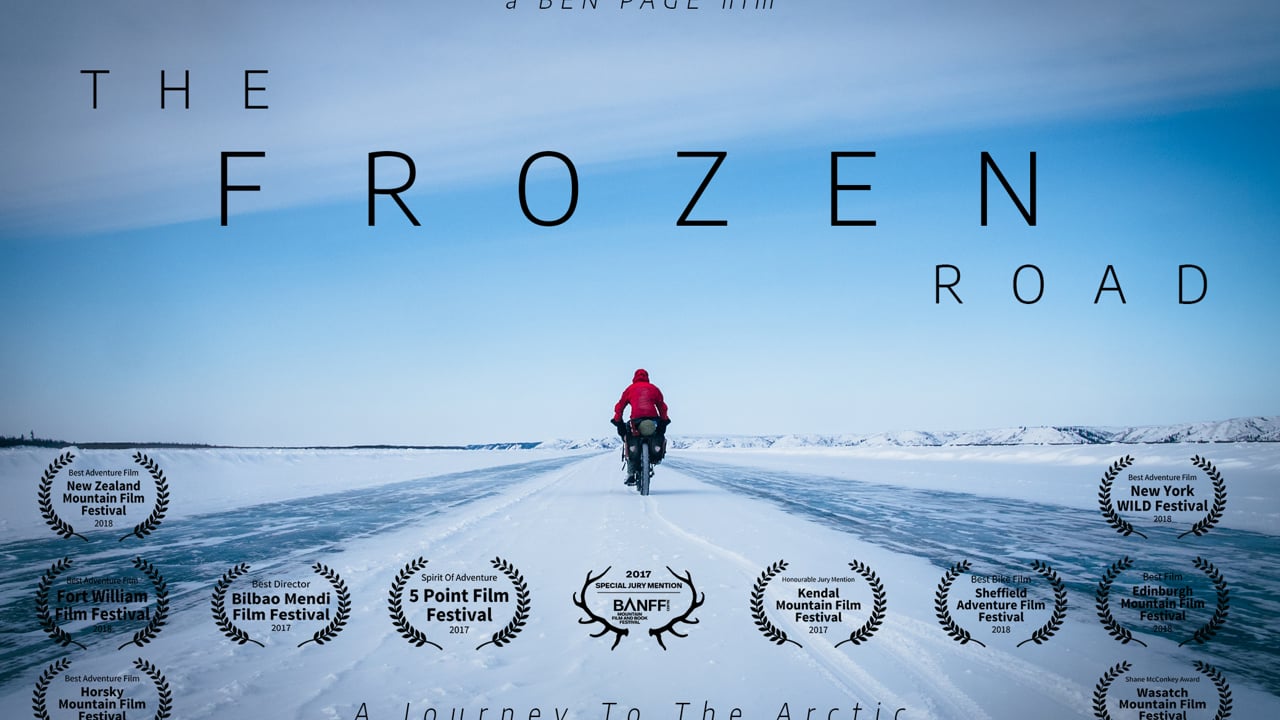 The Frozen Road (2018)
24min // Genre: Cycling
Ben Page set off seeking 'adventure in perfect solitude' cycling in the Canadian Arctic. Yet his experiences whilst travelling through the harsh environment showed just unromantic his idyllic ideas were. The Frozen Road is an honest self-shot reflection of his solo trip 'of the wonder, terror and frustration' of the unrelenting terrain.
Watch The Frozen Road on Vimeo // Read the story on Sidetracked
---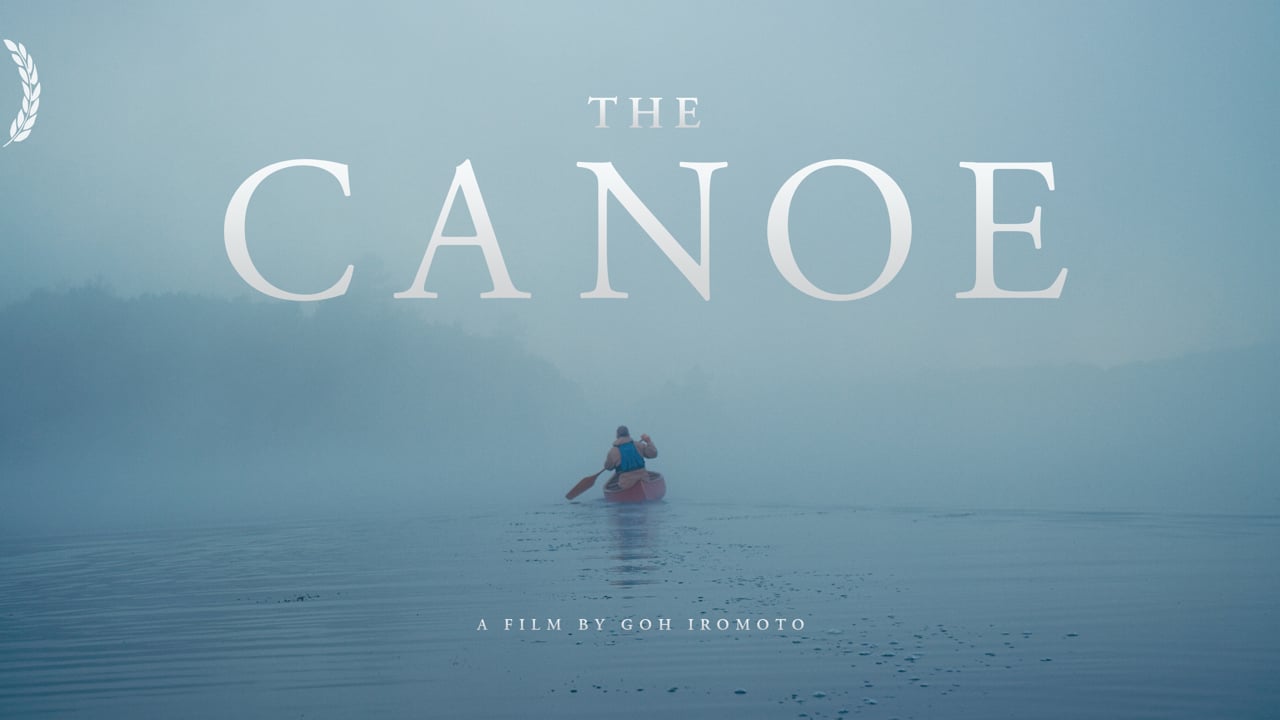 Canoe (2017)
26min // Genre: Paddling
This film captures the human connection and bond created by Canada's well-known craft & symbol, the canoe. Through the stories of five paddlers across the province of Ontario, Canada – a majestic background both in it's landscape & history – the film underscores the strength of the human spirit and how the canoe can be a vessel for creating deep and meaningful connections.
Watch Canoe on Vimeo
---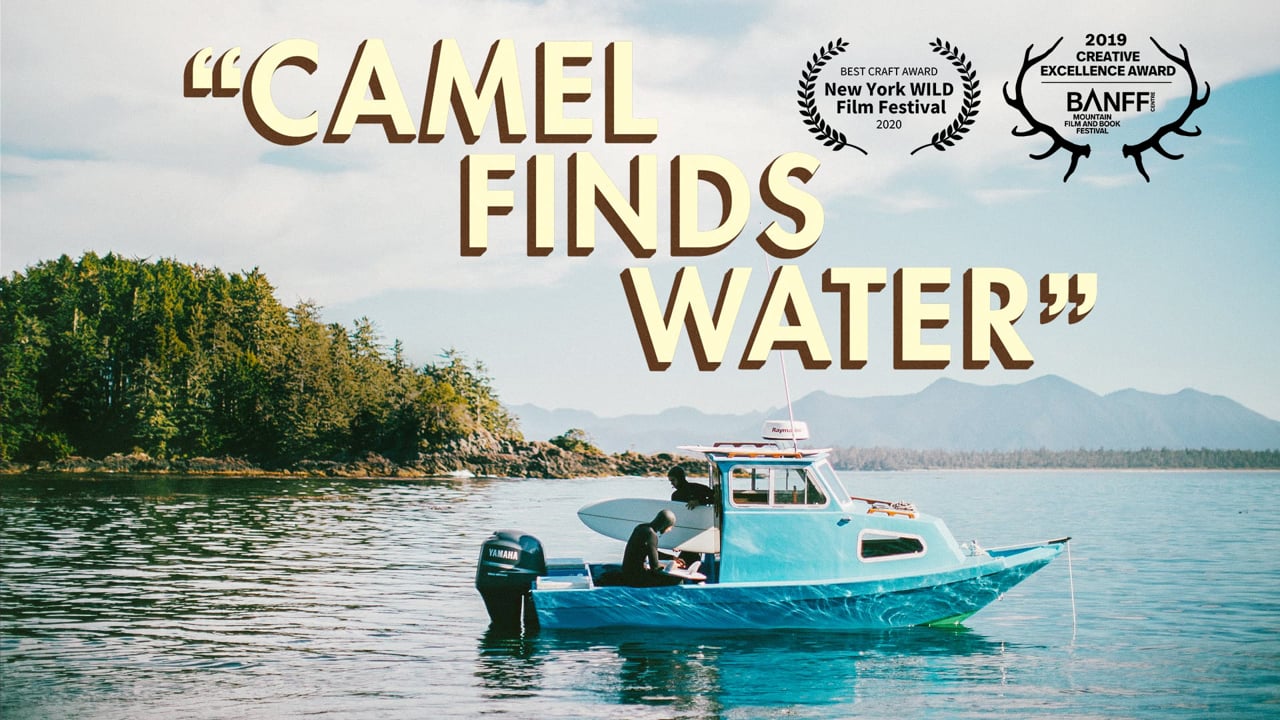 Camel Finds Water (2019)
8min // Genre: Surfing
Trevor found the hull of an abandoned fishing boat in a field. He brought it home and built it back to a sea-worthy state over the course of a summer. Then, he took it on its maiden voyage to British Columbia in search of waves.
Watch Camel Finds Water on Vimeo
---
Kilimanjaro: Mountain of Greatness (2018)
30min // Genre: Cycling
Hans Rey, Danny Macaskill and Gerhard Czerner head out on the mountain bike journey of a lifetime. Facing intense altitude challenges, this team attempt to conquer Mount Kilimanjaro on two wheels.
Watch Kilimanjaro: Mountain of Greatness via RedBull.com
---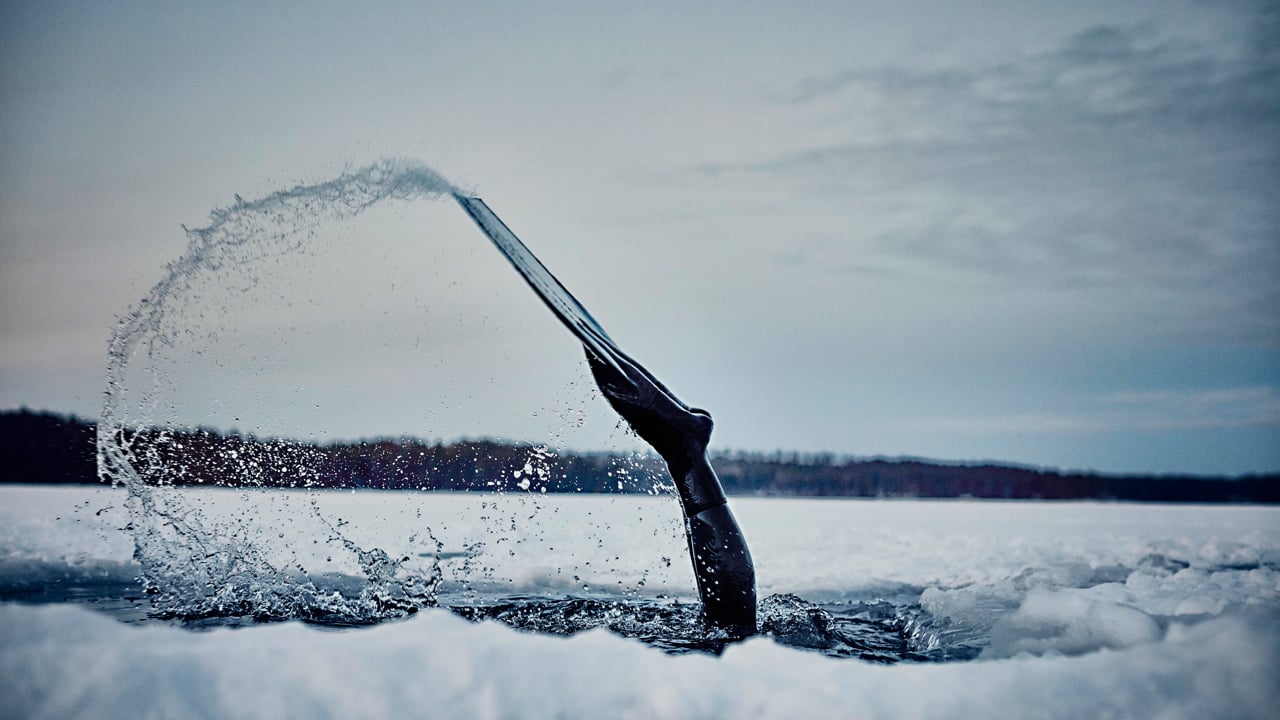 Johanna (2016)
4min // Genre: Diving
Finnish freediver Johanna Nordblad holds the world record for a 50-meter dive under ice. She discovered her love for the sport through cold-water treatment while recovering from a downhill biking accident that almost took her leg. British director and photographer Ian Derry captures her taking a plunge under the Arctic ice.
Watch Johanna of Vimeo
---
Surfer Dan (2018)
8min // Genre: Surfing
Beyond the waves; the ocean, the sand, and the sun are a few elements that come to mind when you think of surfing. But for Dan, he finds all that he needs in the icy waves of Lake Superior, Michigan in the dead of winter. To most, it's quite possibly the most unattractive surfing destination in the entire world – but for Dan it's all about how you perceive it.
In a time of endless opportunity to travel, sometimes we forget that our own backyard has its own majesty, you just need to figure out how to look for it.
Watch Surfer Dan on Vimeo
---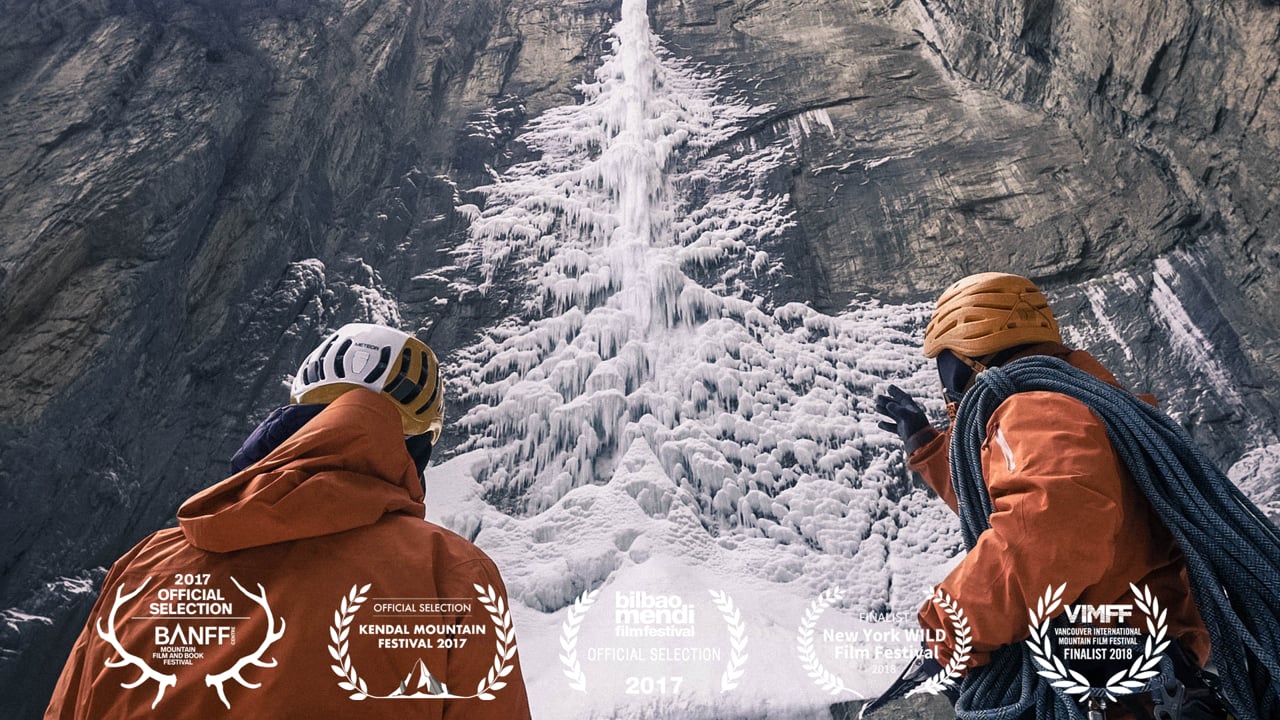 Searching for Christmas Tree (2017)
16min // Genre: Climbing
A university teacher looking to break free from a life of routine and a mysterious frozen waterfall that no one knows the whereabouts, spins this story of seemingly futile quests and ultimately transcending climb. This is also an interesting side look into a rarely seen facet of China, a snapshot of a generation growing up in tandem with China's fascinating transformation over the past few decades.
Watch Searching for Christmas Tree on Vimeo
---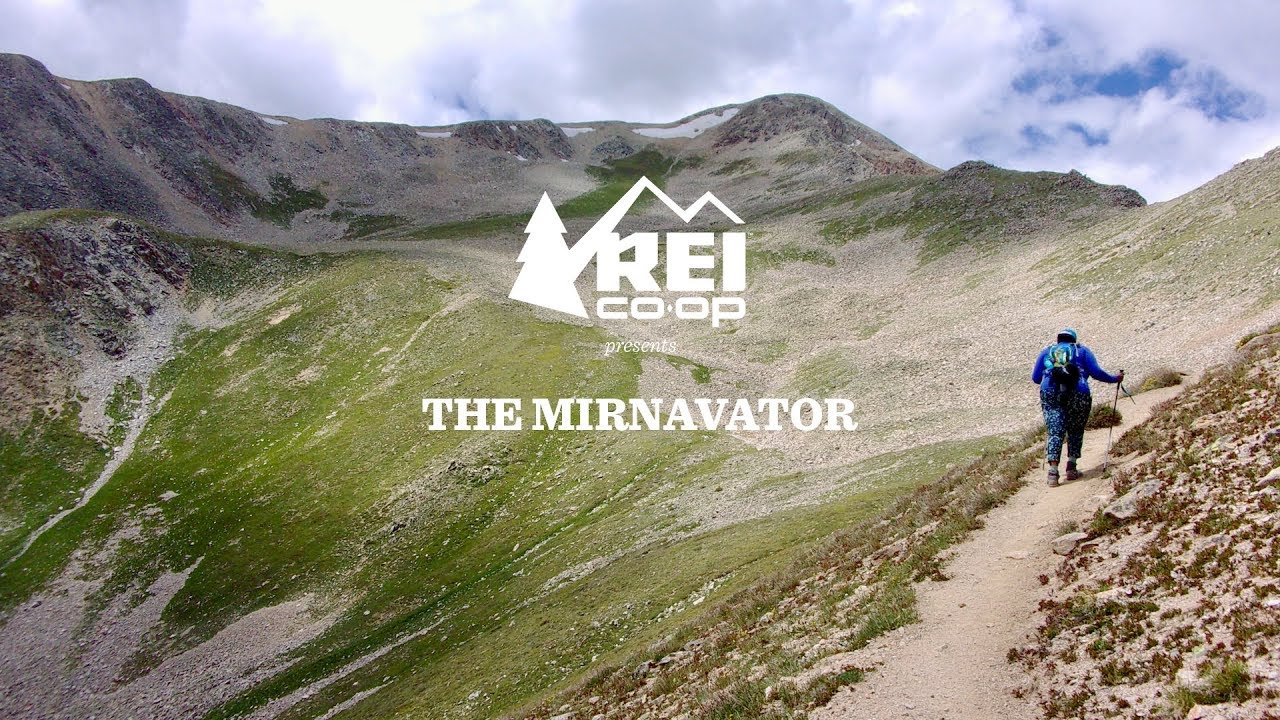 REI Presents: The Mirnavator – (2017)
11min // Genre: Running
Ultra-runners overcome obstacles on every trail. In this film, Force of Nature Mirna Valerio overcomes the negative voices that don't believe she belongs in the sport.
Watch The Mirnavator on YouTube
---
Can't Ski Vegas (2019)
11min // Genre: Skiing/Paddling
On paper we'd come in search of the biggest ski lines of our lives. But the reality was that we simply had come to celebrate friendship. To withdraw into the wild, to remove distractions and cell service and emails, and to invest purposeful time into being together. I guess that's the real meaning of a bachelor party.
Watch Can't Ski Vegas on Vimeo
---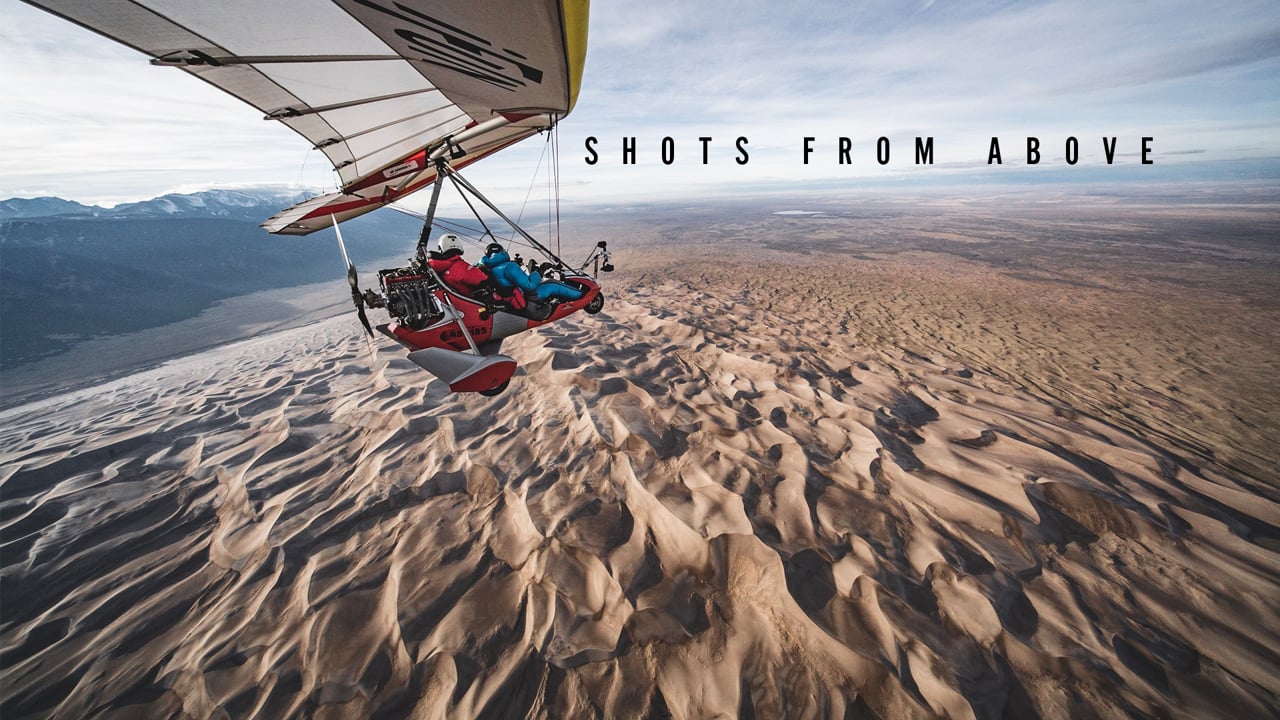 Shots from Above (2018)
6min // Genre: Aerial
As much we admire the explorers traveling to the ends of the Earth on large scale Expeditions it's the everyday man (or women) exploring their own backyard that often inspire the most. Guys like Chris Dahl-Bredine, who built an experimental aircraft in his garage in order to bring a new perspective to his life & creative vision. There isn't much glamour in this type of exploration. No sponsors footing the bill. Just hard work, cold mornings & sometimes a bit of duct tape. Part cowboy, part photographer, part mechanic, Chris' work blends a blue collar work ethic with a special eye for landscapes and the interconnectedness of it all.
Watch Shots from Above on Vimeo
---
Free Solo (2018)
1hr 40min // Genre: Climbing
A stunning, intimate and unflinching portrait of free solo climber Alex Honnold, as he prepares to achieve his lifelong dream:scaling the face of the world's most famous rock — the 3,200-foot El Capitan in Yosemite National Park — without a rope.
Watch Free Solo on YouTube
---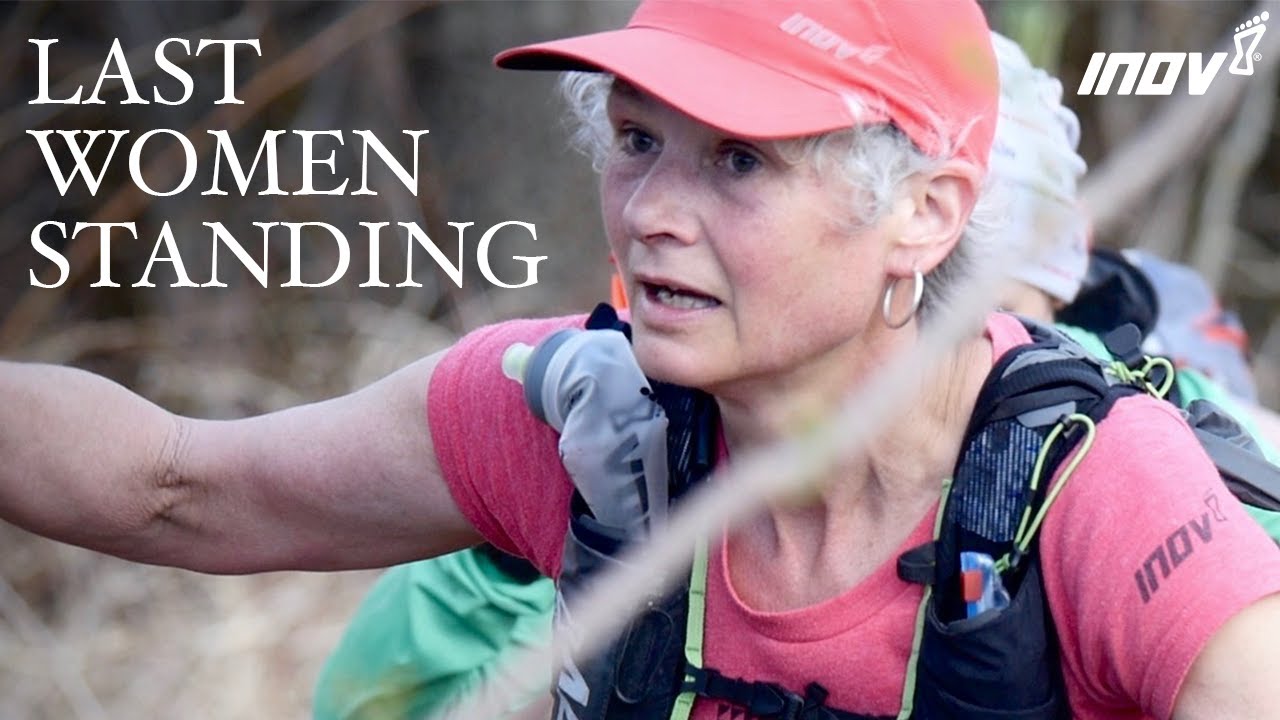 Last Women Standing: The Barkley Marathons (2019)
40min // Genre: Running
In 2019, inov-8 ambassador and breast cancer survivor Nicky Spinks attempted to become the first-ever woman to complete The Barkley Marathons – the world's toughest ultra-running race. This film tells the story of Nicky, and her fellow female runners, as they battle treacherous terrain, wild weather and the twisted mind of Barkley Marathons organiser, Lazarus Lake.
Watch Last Woman Standing on YouTube
---
North of Known (2017)
53min // Genre: Aerial
Gavin McClurg and Dave Turner take on the challenge of paragliding across nearly 700km of the Alaska Range. Facing harsh weather, freezing temperatures and even starvation, it's the most extreme vol-biv expedition ever attempted.
Watch North of Known via Red Bull
---
Chasing the Sublime (2018)
6min // Genre: Swimming
Why do we put ourselves into the path of discomfort and risk? What drives us to get too cold and too tired, to battle with fear, in the name of adventure? Follow the originators of The Outdoor Swimming Society, 'swim twins' Kate Rew and Kari Furre, in this hauntingly beautiful glimpse at the physicality of UK cold water swimming, as two friends set out to chase the sublime.
Watch Chasing the Sublime on Vimeo
---
Sunshine Superman (2014)
1hr 42min // Genre: Aerial
'Sunshine Superman' is an exhilarating, high-adrenaline documentary that explores what it feels like to defy gravity…and live. Delve into the history of BASE jumping – the extreme sport that dates back to the 1970s – and examine its inventor, engineer-filmmaker Carl Boenish. This stunning film celebrates a sport that captures the essence of life, the experience of freedom and allows mankind to overcome artificial limitations.
Watch Sunshine Superman on YouTube
---
Loved By All
13min // Genre: Culture
A child of the Khumbu, Apa Sherpa climbed Everest 21 times. Pulled away at the age of 12 to work as a high altitude porter, like so many others, he would leave his family for months, risking his life on the mountain. Through his work at the Apa Sherpa Foundation, he aims to create a different future for his people.
Watch Loved By All on Vimeo
---
Under an Artic Sky (2017)
40min // Genre: Surfing
The film follows six surfers along with adventure photographer Chris Burkard and filmmaker Ben Weiland as they seek out unknown swell in the remote fjords of Iceland's Hornstrandir Nature Reserve. Chartering a boat, they depart from Isafjordur on the cusp of the largest storm to make landfall in twenty-five years. With the knowledge that storms bring legendary swell the crew are optimistic, but face failure when the storm forces them back to shore. Making the decision to carry the expedition on by road they experience the brutality of Iceland's winter and question whether the search is worth risking their lives. Despite setbacks the team pushes on and finds that uncertainty is the best ingredient for discovering the unimaginable.
Watch Under an Arctic Sky on Itunes
---
Blue Heart (2018)
44min // Genre: Conservation
The Balkan Peninsula is home to the last wild rivers in Europe. However, a deluge of more than 3,000 proposed hydropower developments threaten to destroy the culture and ecology of this forgotten region. Blue Heart, now in its first digital release, documents the battle for the largest undammed river in Europe, Albania's Vjosa, the effort to save the endangered Balkan lynx in Macedonia, and the women of Kruščica, Bosnia and Herzegovina, who are spearheading a months-long, 24/7 protest to protect their community's only source of drinking water.
Watch Blue Heart on YouTube
---
A Nordic Skater (2018)
5min // Genre: Skating
A Nordic Skater is a very first film about this little known sport. It features Per Sollerman, a photographer who has been skating on frozen lakes and fjords for the past 10 years. During 6 captivating minutes, the viewer is transported to the region of Oslo to have a peek at a story of a man who uses every sense he has to travel on thin ice. Per tells the story of how the little known sport of nordic skating came to play a big part in his life. 'It is rooted deep in our bones that we need to be out in the nature,' he says.
Watch A Nordic Skater on Vimeo
---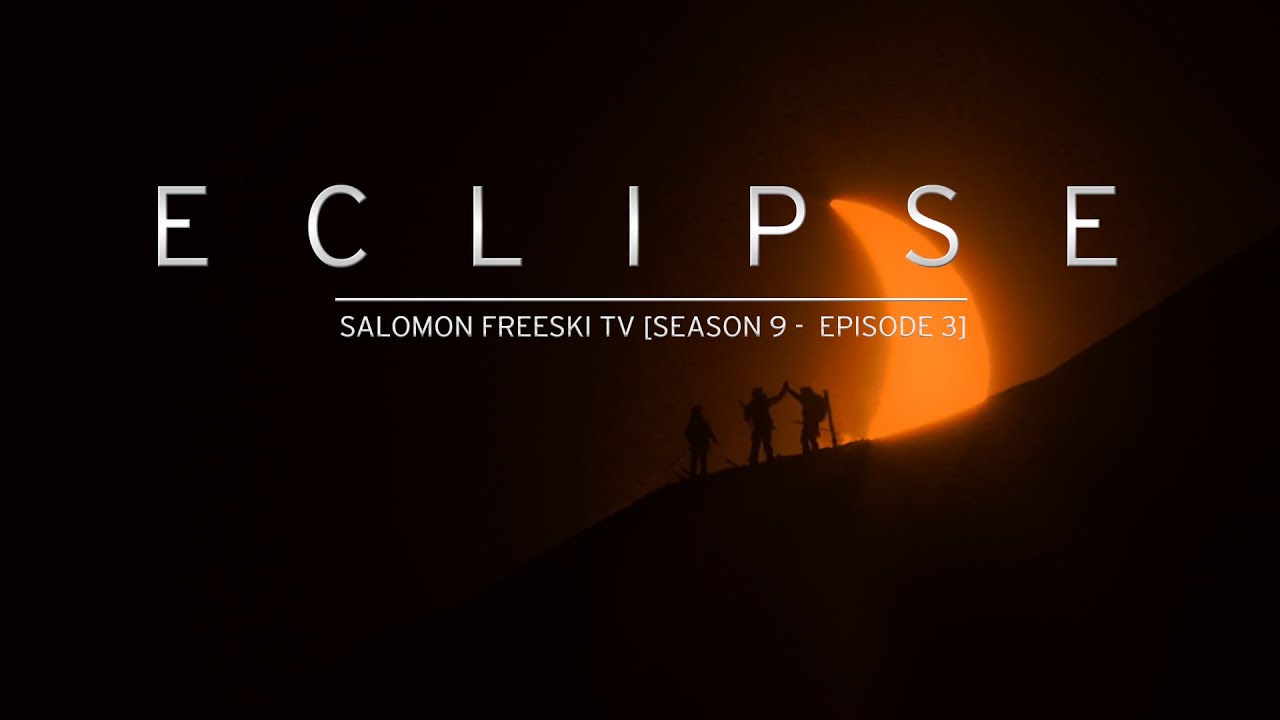 Eclipse (2015)
31min // Genre: Skiing
Reuben is standing over a kilometre away from his subjects – riders from the Salomon Freeski team. They in turn are 384,400km away from their backdrop – the moon, which is 149.6 million km away from the sun, and is about to pass directly in front of it.
Watch Eclipse on YouTube // Read the story on Sidetracked
---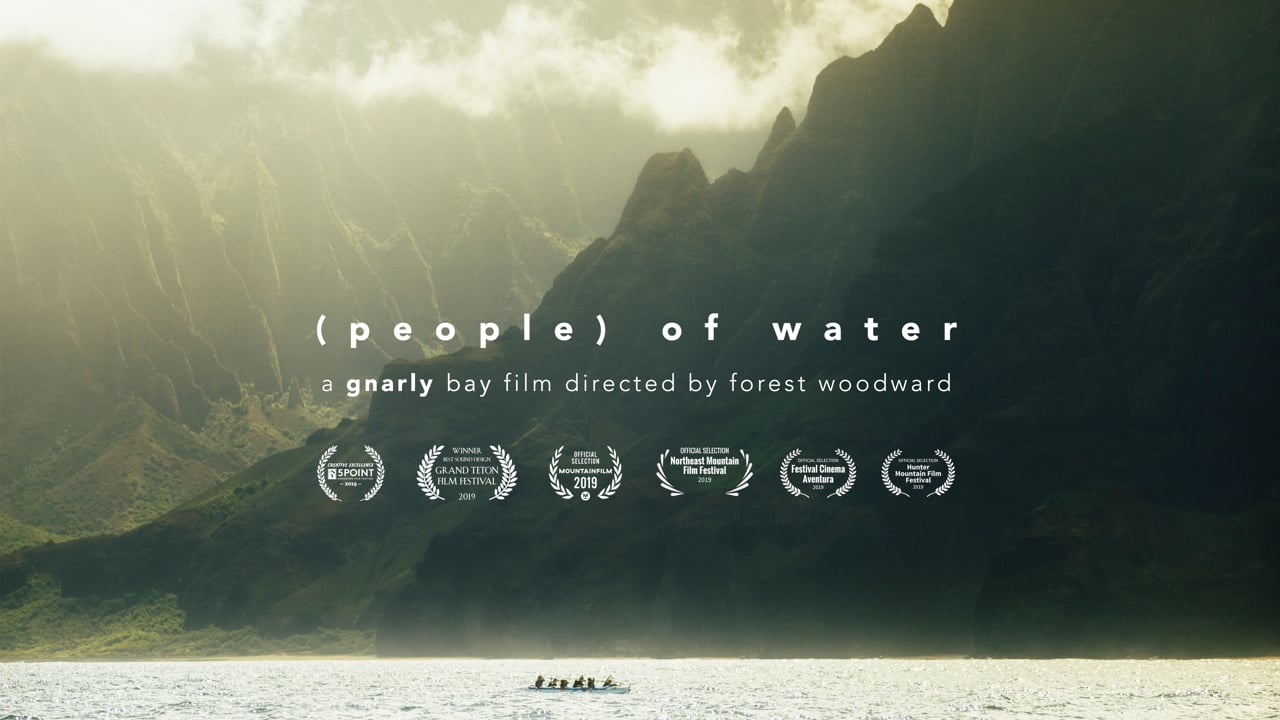 (People) of Water (2019)
23min // Genre: Paddling
For thousands of years, outrigger canoes have connected diverse cultures and people around the world. this is a film following the story of Rob Prechtl, a member of the USA Men's Raft Team, as he and his fellow rafters connect their whitewater roots to the open ocean.
Watch (People) of Water on Vimeo
---
Untethered (2015)
30min // Genre: Slackline
Untethered takes an immensely personal look straight into the heart of the slacklining and highlining community over Vancouver BC. This film is an epic ride from beginning to the end. Offering an inspiring look into a group that pursues the unthinkable.
Watch Untethered on YouTube
---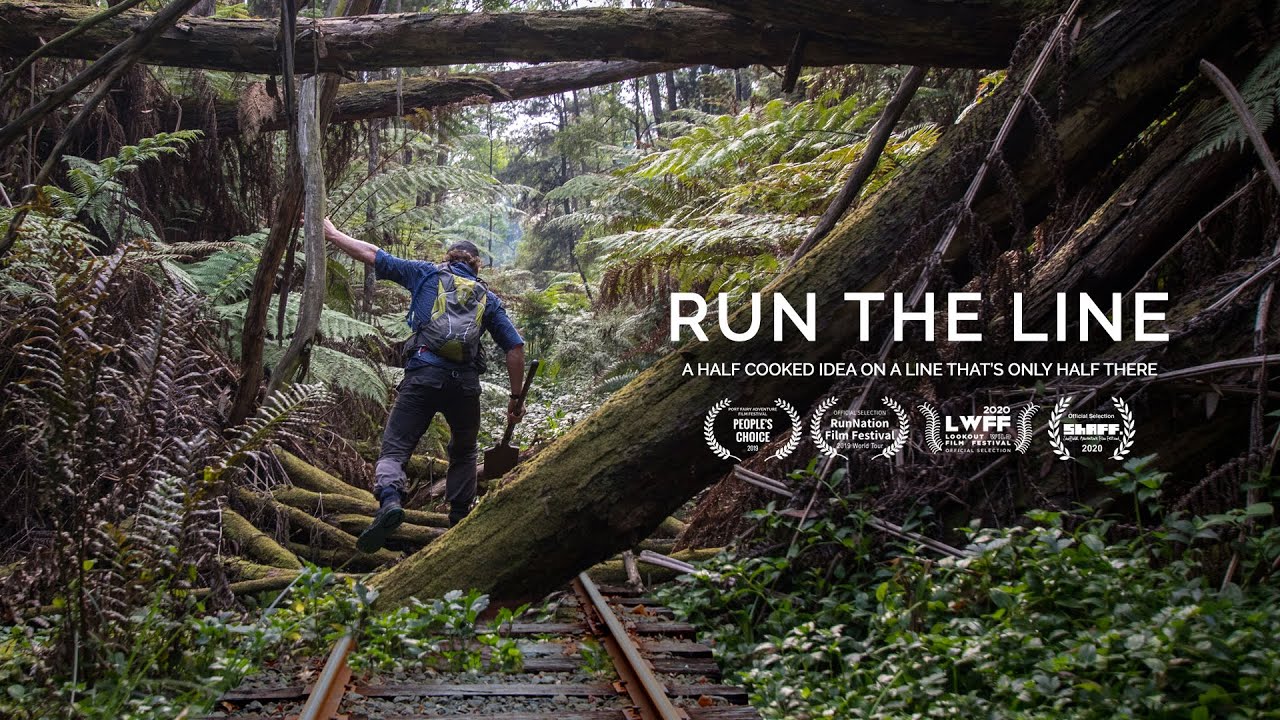 Run the Line (2019)
24min // Genre: Running
Overgrown, farmed, pushed out, sold off and only half there, Beau sets off with shovel in hand, dressed like a 50's train driver, to re-trace an old train-line. To run the line end to end would be the first human passing in over 60 years. Police, fences, blackberries, runner musings and leftover pasta, map Beau against a warm autumn day as he makes his way across a landscape he's lived in his whole life.
Watch Run the Line on YouTube
---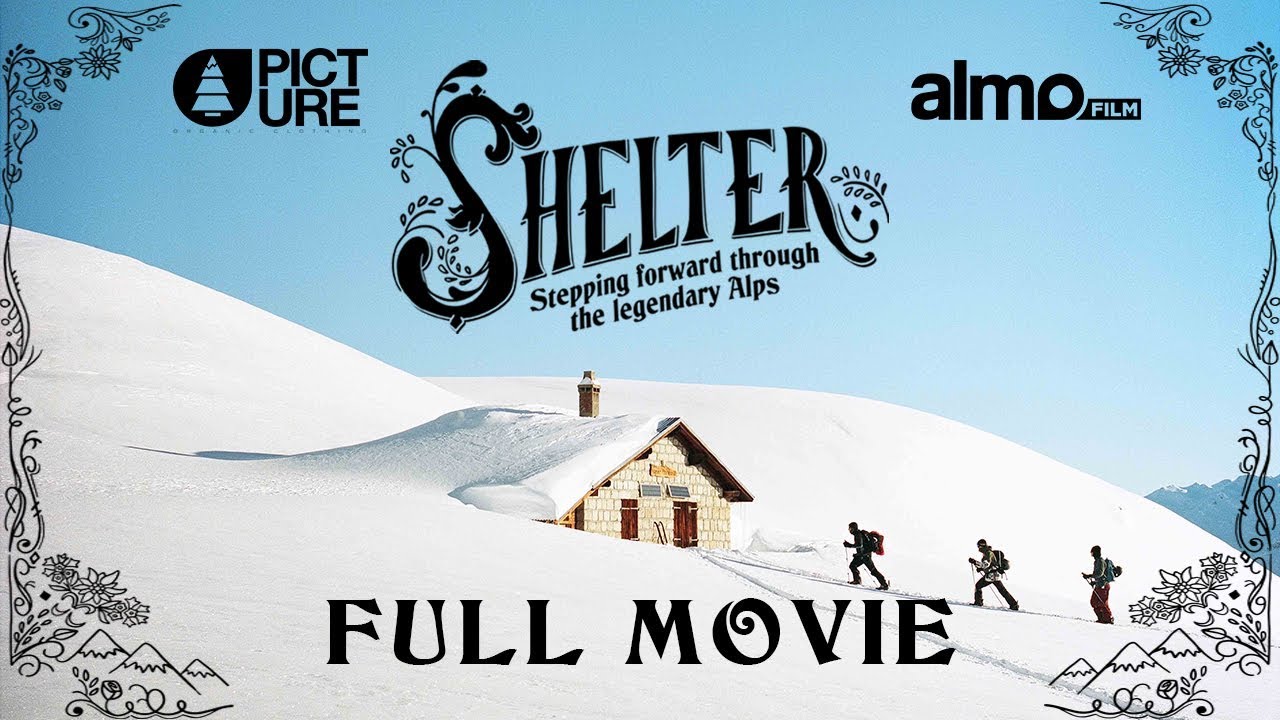 Shelter (2019)
45min // Genre: Skiing
A tale of five adventurers back on the boards. Their passion: the most beautiful summits in the world and the freedom to ride them. This year, they decided to change the practice, minimising their CO2 emissions and finding ways to stay as neutral as possible in a changing nature. Determined to return to basics, they traveled for two months the Swiss and French Alps through valleys near their homes. Here is their message.
Watch Shelter on YouTube
---
Dugout (2017)*
52min // Genre: Paddling/Culture
Ben and James have been on several 'adventures' together and making films about their journey. With this notion, they wanted go a new journey but also make something about more than themselves – to capture the beauty  of the landscapes, the people and the wildlife they encounter.
It is with this in mind that they came up with the idea of Dug Out, an idea as simple as the name suggests: they would travel to the Ecuadorian Amazon, live with an indigenous community, learn from them how to build a canoe, then take that canoe on a journey.
Watch Dugout via Vimeo On Demand
---
Into Twin Galaxies (2017)
54min // Genre: Skiing/Paddling
Three National Geographic Adventurers of the Year embark on an unreal ski and kayak mission across Greenland. Using kite skis, they tow their whitewater kayaks over 1000km of the Greenland ice sheet to reach the most northern river ever paddled.
Watch Into Twin Galaxies via Red Bull
---
Voyage of the Finnmen (2017)
54min // Genre: Paddling
The story of an Inuit man who paddled 1,930km between Greenland and Scotland inspired adventurers Olly Hicks and George Bullard to duplicate the journey in a sea kayak. The duo brave extreme oceanic conditions in their quest to test history.
Watch Voyage of the Finnmen via Red Bull
---
Spitting Distance (2016)
25min // Genre: Hiking
An adventure that's also part scientific exploration, a group of climbers attempt to descend into an active volcano to get as close as possible to the spitting lava lake. They brave poisonous gasses and 1093 degrees C (2000F) heat climbing into the earth.
Watch Spitting Distance via Red Bull
---
Run Forever – The Story of Nicky Spinks (2016)
48min // Genre: Running
Nicky Spinks is a beef farmer from Yorkshire and one of the UK's best fell runners. In 2006, she was diagnosed with breast cancer, turning her world upside down. 'Run Forever' looks at Nicky's inspirational life and her record breaking attempt of a double Bob Graham Round in the Lake District; a 132 mile route, with 54000ft of ascent, that only one person has completed in under 48 hours.
Watch Run Forever on YouTube
---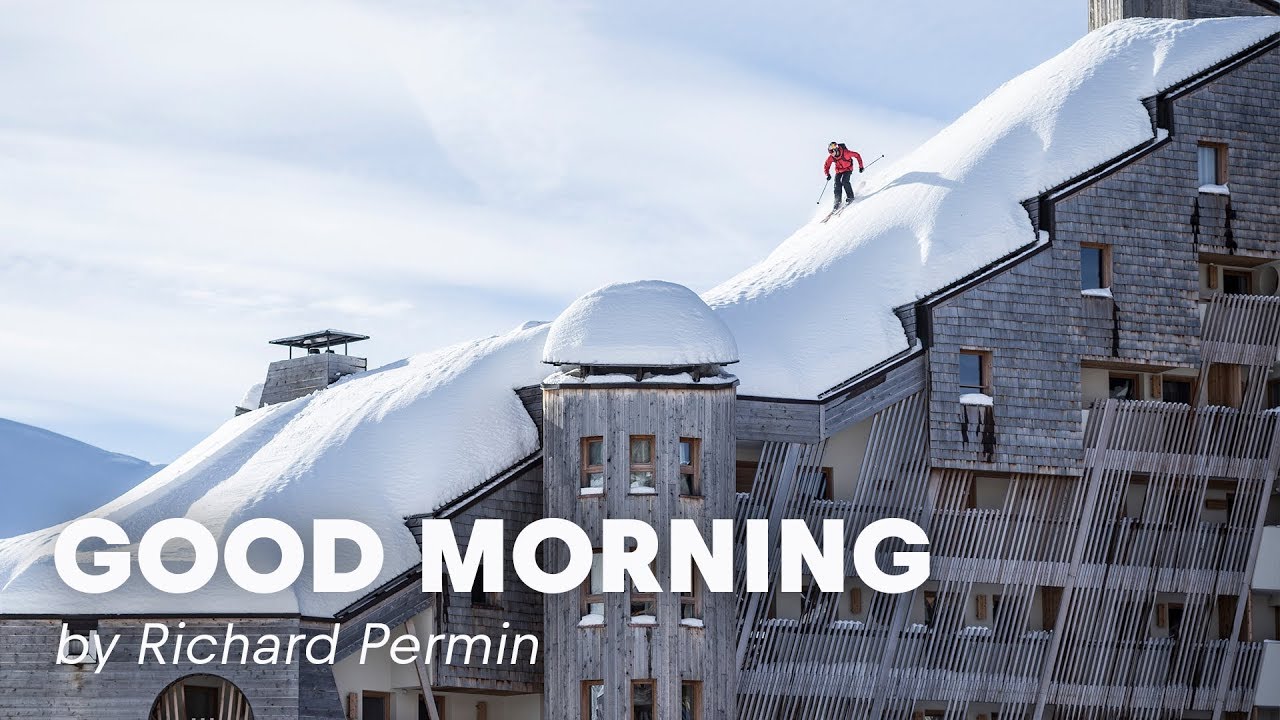 Good Morning – Richard Permin (2018)
4min // Genre: Skiing
Certain days can be really original… They depend on where you live and what you do! Richard Permin's everyday life for instance is definitely out of the ordinary. In Good Morning, his latest video project, Richard endlessly repeats his morning routine. Right after getting out of bed, he clicks into his skis and rides down the snow-covered rooftops of Avoriaz. Richard is throwing one backflip after another at a vertiginous height before executing insane tricks on the wooden facades and in the streets of the French ski resort.
Watch Good Morning on YouTube
---
55 hours in Mexico (2015)
9min // Genre: Skiing
For those with 9 to 5 office jobs, the weekend is a source of freedom and balance. How adventurous can one get in a single weekend and 55 hours away from home? We headed to Mexico with our favorite working stiff Karl Thompson to explore the limits of the weekend warrior.
Watch 55 hours in Mexico on Vimeo
---
One Breath Around the World (2019)
13min // Genre: Diving
In their short film, One Breath Around the World, French free diving champion Guillaume Néry and his also free driver wife Julie Gautier, take viewers on an underwater odyssey across the globe. Shooting in locations from Mauritius to Mexico to Japan and many stops in between, Néry and Gautier draw on their extensive experience to explore submerged ruins, swim beneath a thick sheet of ice, mingle with a pod of sleeping sperm whales. In the process, they capture mesmerizing images of parts of the planet unseen by most of its human inhabitants.
Watch One Breath Around the World on YouTube
---
The Path of Grey Owl (2016)
10min // Genre: Paddling
This film follows world renowned Woodsman Ray Mears through the wilderness of Temagami, Canada as he explores the path of acclaimed author and conservationist Grey Owl (also known as Archibald Belaney). While Ray reflects on the landscape that shaped Grey Owl into the person that he was, Ray further delves into Grey Owl's message about protecting our wilderness and why this is still so relevant and important in our present day.
Watch The Path of Grey Owl on Vimeo
---
Chasing Ice (2012)
1hr 15min // Genre: Environmental
Acclaimed photographer James Balog was once a sceptic about climate change. But through his Extreme Ice Survey, he discovers undeniable evidence of our changing planet. In Chasing Ice, Balog deploys revolutionary time-lapse cameras to capture a multi-year record of the world's changing glaciers. His hauntingly beautiful videos compress years into seconds and capture ancient mountains of ice in motion as they disappear at a breath-taking rate. Traveling with a team of young adventurers across the brutal Arctic, Balog risks his career and his well-being in pursuit of the biggest story facing humanity. As the debate polarizes America, and the intensity of natural disasters ramps up globally, Chasing Ice depicts a heroic photojournalist on a mission to deliver fragile hope to our carbon-powered planet.
Watch Chasing Ice via Films For Action
---
Mongolia Eagle Hunter (2017)
44min // Genre: Culture
Sailau is one of the last Mongolian eagle hunters, a proud group of people who spend years bonding with their birds. But at 66 years old, Sailau must pass his knowledge on to the next generation, or his tradition may be lost forever.
Watch Mongolia Eagle Hunter via Red Bull
---
Adventure Photographer (2017)
44min // Genre: Adventure
As a nomadic adventure photographer, Krystle Wright is used to heading in to the unknown. But her latest ambition to capture a rock climber on the famous Tasmanian spire, the Totem Pole, while suspended above the ocean, has never been done before.
Watch Adventure Photographer via Red Bull
---
Meru (2015)
1hr 27min // Genre: Climbing
A high-stakes big-wall climb of the Shark's Fin on Mount Meru. Sitting at the headwaters of the sacred Ganges River in Northern India, the Shark's Fin has seen more failed attempts by elite climbing teams over the past 30 years than any other ascent in the Himalayas. This is a documentary that follows a tem of 3 as they attempt the summit the Shark's Fin for their 2nd attempt.
Watch Meru on YouTube
---
Climbing Blind (2020)*
1hr 10min // Genre: Climbing
Jesse Dufton was born with 20% central vision. At four years of age Jesse was diagnosed with Retinitis Pigmentosa: a rare genetic disease that breaks down the retinas' cells. At aged 20 Jesse could no longer read, by the time he was 30 his vision was reduced to just light perception with around 1 or 2% field of view. As a life long climber, Jesse flies in the face of adversity training for world cup events and leading traditional rock climbs with his sight guide and fiancee Molly. As his sight degenerates his climbing continues to make remarkable progress. Despite his devastating condition Jesse only takes on bigger challenges by attempting to be the first blind person to make a 'non-sight' lead of the iconic Old Man of Hoy sea stack in Scotland
Watch Climbing Blind via Vimeo On Demand
---
The Great Alone (2015)*
1hr 22min // Genre: Dog Sledding
The Great Alone is a feature length documentary shot in the arctic wilderness of Alaska that captures the inspiring comeback story of champion sled dog racer, Lance Mackey. From his sunniest days as a boy by his famous father's side to cancer's attempt to unseat him, The Great Alone pulls viewers along every mile of Lance's emotional journey to become one of the greatest sled dog racers of all time.
Watch The Great Alone via Amazon
---
When We Were Knights (2016)
12min // Genre: Aerial
How can you express everything that you want to somebody you love, knowing that if you don't, that might be the last opportunity that you have? That is a reality that we all face, but for BASE jumpers, the risk of death sometimes results in something amazing and unexpected – love.
This is the real story of a pure love between two friends in the face of risk and tragedy.
Watch When We Were Knights on Vimeo
---
Bob & Marion (2019)
5min // Genre: Running
When Bob Luker decided to try his first distance run after turning forty, he got the running bug, and so did his wife Marion. Once they tried one, they couldn't stop. Half a lifetime later, they've run more marathons and ultras than they can remember. Bob calculates he's run the equivalent of twice round the world at the equator.
Watch Bob & Marion on Vimeo
---
Circle Of The Sun (2019)
1hr 27min // Genre: Skiing/Surfing
Skiing and Surfing in one day. Lena Stoffel and her crew experienced this dreamy place in all its glory. Starting the day with a perfect surf in the cold arctic sea and ending it at last lights on top of a mountain. Dreaming with northern lights above their van and doing the reverse the next day. Skiing in the morning and ending the day with an endless sunset into the ocean.
Watch Circle of the Sun on Vimeo
---
It is the People: A PCT Trail Film (2019)
16min // Genre: Hiking
Like with your first love, it's easy to look back at this PCT experience with rose tinted glasses. But the thing I will always cherish truly were 'the people.'
Watch It Is The People on YouTube
---